ABORIGINAL BUSH TOOLS - ART STORY
Aboriginal Tools
By Naomi Wilfred

---
ART STORY
"This design shows the Aboriginal tools that our past generation used. They had to make their own tools. My design has stone axe, shovel spear, the number 7 boomerang, the normal boomerang, the gulimun – we make that out of paperbark and carry the black currents (djupi berries). Sometimes people still use these tools – like if a croc comes out of the billabong, or a Barra, they can use the shovel spear, or maybe knock a kangaroo down with that. We've got the clapstick for when we have corroboree, and when we have the little babies born we put them in the gulimun. If you want to make a baby go to sleep – you sing them songs, and rock them.
Today when we look at these tools – it's a bit funny – we think 'how did those tools work for them?' If we do it, it might not work for us!"
---
---
ABOUT THE ARTIST
Naomi Wilfred was born and raised on Alawa Country, in Minyerri community in the NT. Alawa (on her father's side) and Mara (on mother's side, from Ngukurr), she is one of nine sisters. "There's one clan for all Minyerri people - and in that clan we have different totems that represent different family groups. There's mermaid – we call her Munga Munga; King Brown Snake... there's seven different totems."                                                                                          
Naomi is an important elder for Minyerri and wears a lot of hats in the community. She worked to get the Minyerri Arts and Culture Centre up and running so that old people could share culture with young people; she's on the board of the Alawa Corporation; she worked previously as an Indigenous Engagement Officer for Prime Minister and Cabinet and as an interpreter for NAAJA (Aboriginal Legal Aid). She works with the Northern Land Council negotiating pastoral leases on Alawa land. "I've done a lot, and I've learnt English, I've learnt about policies... I love doing it. I love helping people – black and white".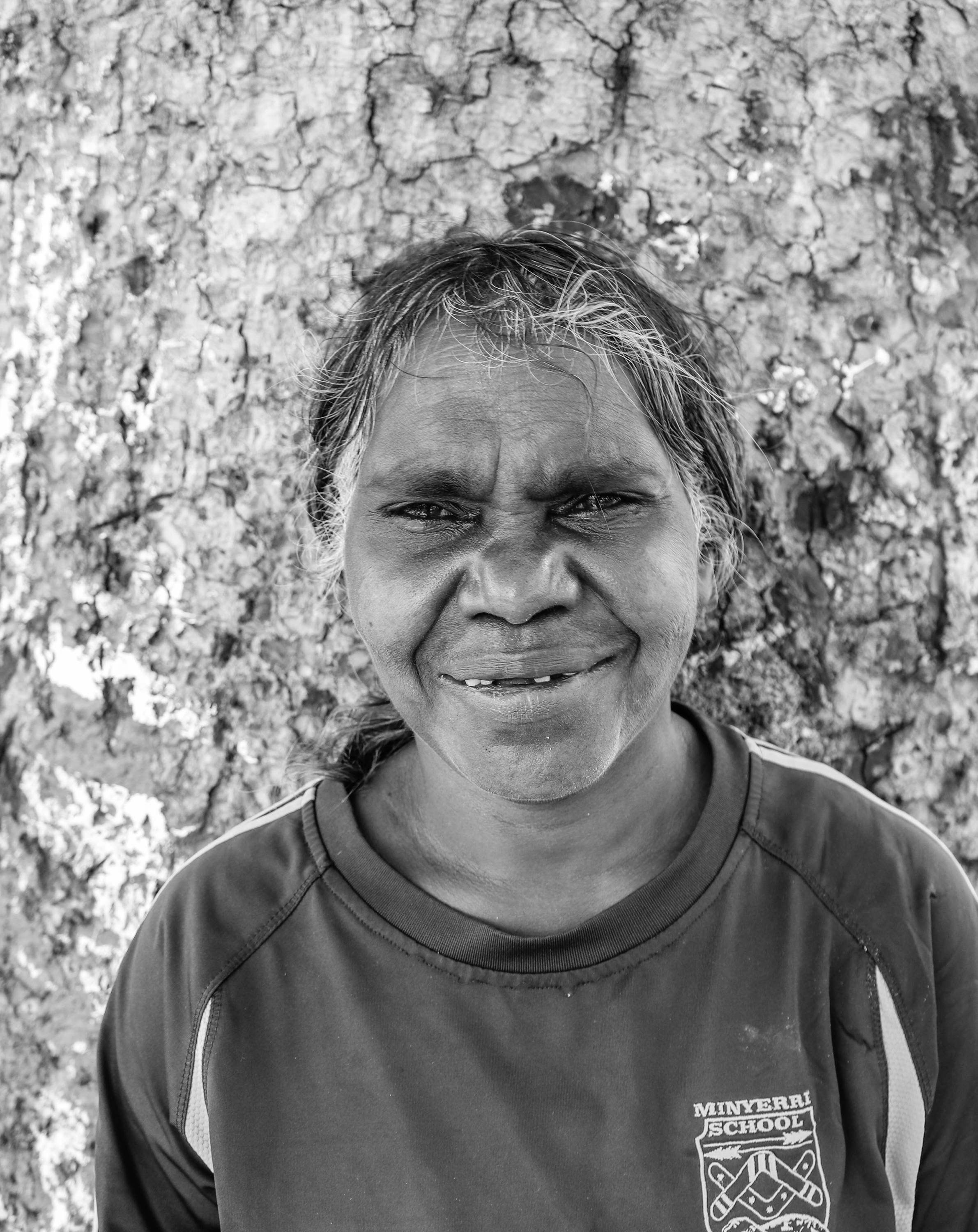 ---
---