BILLABONG - PRINT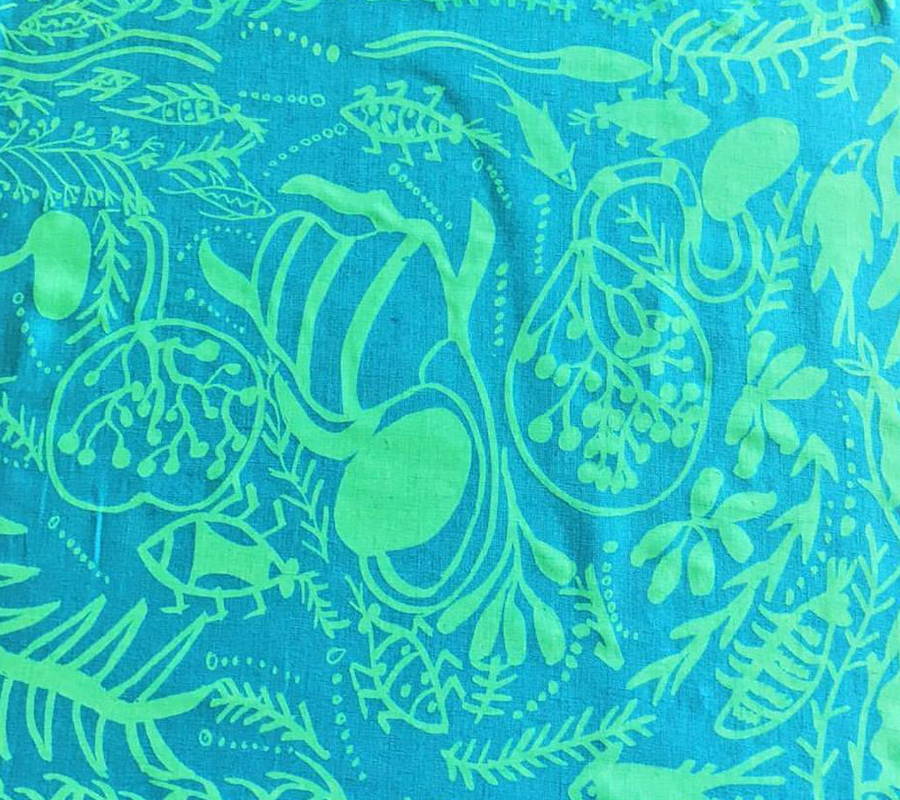 Billabong
By Margaret Duncan
---
ART STORY
"In my design I show the food and animals in the billabong. The billabong reminds me of a big shop – where you can do one big shopping.
There are so many things that you can get – like the lily roots, mussels, fish, water beetles, you can get the sweet potato inside the water, and other bush tucker.
There's 'yarlbun' - it has a lot of seeds inside. It sits under the water. We break it off, and take it out, and when we get as many as we can, we then dry the seed in the sun, for a couple of days, and then we crush it up and make it into a damper. We grind it, and cook it in the hot ashes.
My mum used to take me all the time with my brothers and sisters to get all different types of bush tucker."
---
ABOUT THE ARTIST
Margaret Duncan was born in Ngukurr (Roper River Mission) in 1959, but grew up in nearby Urapunga. Her Aboriginal name is Bowngyii. Her mother's family is Milwarapra (kangaroo people); they belong to country of Urapunga, Roper Bar and Ngukurr. Her father's country is Elcho Island.
Margaret comes from a family who are all artists – her three brothers and two sisters are painters, weavers and carvers. When her third child Tasha was born with cerebral palsy she became her fulltime carer; they moved into Katherine when Tasha was 13 so she could continue school. Margaret used art as an escape; a way to keep strong and remember country. "When I was trapped in town, and couldn't do the thing I really wanted to do (like fishing), I would sit down and do painting – imagining me inside that painting, being in country."
When Tasha finished school, she told Margaret "Now you need to keep yourself happy with the things you've been wanting to do for long time." She worked for a time at Mimi Arts in Katherine, but realised she wanted to be her own boss. In 2013 Margaret did an enterprise workshop with Enterprise Learning Projects; ELP helped Margaret set up her own business as an artist. In 2015 Margaret was named an AMP Tomorrow Maker and awarded a grant to pursue her aspirations as an artist. Margaret now lives between Katherine and Urapunga.
Margaret created this design in September 2017 during a workshop in Katherine run by Tim Growcott and Millie Shorter, facilitated by Magpie Goose in partnership with Katherine Regional Arts. "It opened my heart. It was so incredible, how we can draw something, then print it on the material."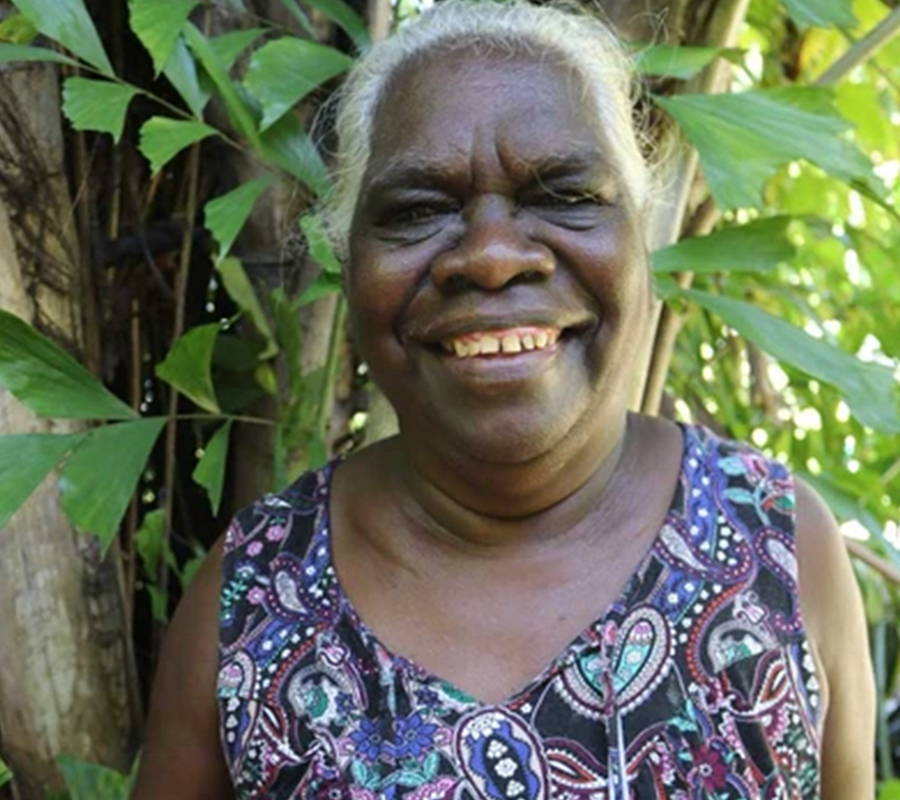 ---
---