Jacinta Undalghumen - Boab nuts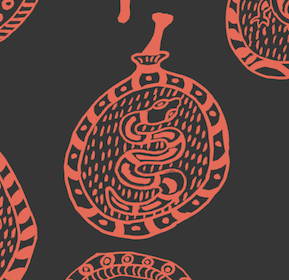 ---
---
"I did this design about the boab nuts that I used to see my two uncles carve and sell to tourists in Wyndham. Since I was a small girl I used to watch them carve. All around the Kimberley you can find people doing boab nut carving; for a bit of money, just to keep them going. Some do outlines on the boab, others do painting, with lots of colours on the boab nut. When I came here [to the Magpie Goose workshop] I had that thought 'I know how to carve boab nuts, so I may as well paint it - and tell the story!'
The old people used to crack the boab nut and eat it - they said it was a bush medicine, for the stomach ache. You can crack the boab nut and there's fruit inside. It's dry. We used to eat lots of that when we were kids. Some are sweet, some are sour. You can mix it with sugar or honey and water, get it with a spoon and eat it. It tastes nice. When we were waiting for our parents to catch fish for dinner we used to eat the boab nut.
We tell stories on the boab nut; boabs are special, they only grow in the Kimberley. In my design, I've done the animals that we eat, that we hunt for out in the bush: like barramundi, bream, goanna. Then there's the snake; the dreaming that creates the rivers and the waterholes."
---
---
ABOUT THE ARTIST - Jacinta Undalghumen
"I live in the North Kimberley WA. I'm in Wyndham at the moment, I have a house and a job here. I have a partner, three grown up kids, and five granddaughters - all my family are in Kalumburu.
I'm a Kwini person on both sides; my mother came from Oombulgarri (Forest River) and my father is from Kalumburu. He used to work on the main road to Wyndham. They found each other, came back to Kalumburu, got married and had kids - and here we are! I grew up in Kalumburu most of my time. Growing older I went to Oombulgarri to meet my Mum's side of the family. Good fishing for barramundi there; and I did a lot of hunting with my Grandfather. I love going out bush - hunting, camping, fishing, swimming, walking.
When I'm in Kalumburu I go to the Strong Women's Centre and paint the things I remember my family doing when I was small - like my uncles carving and painting boabs; the artifacts they did in those days, that have carried on to me. Doing art makes me feel good - I always feel relieved when I come up with something good on the canvas!"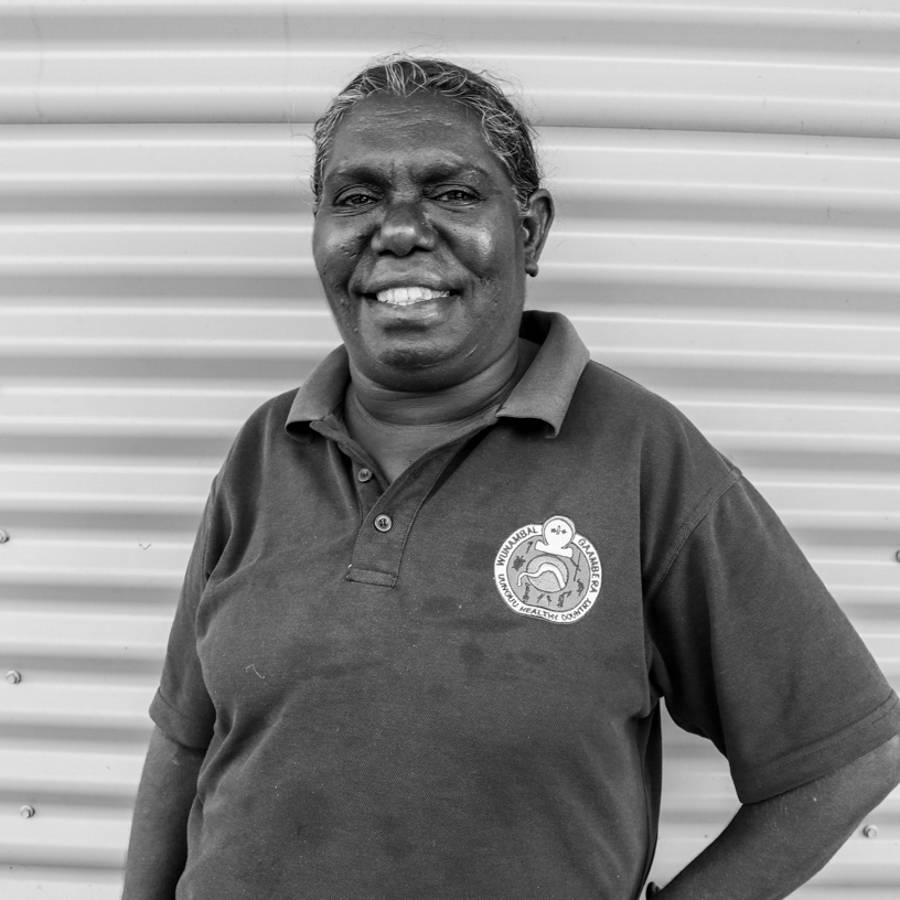 ---
---