ART STORY: Birimbiri, Joongoon,

Goorralgar (Bush Fruits)

 
These are bush fruits that we grew up collecting and eating. Different berries. The Goorralgar - it's a little white fruit, and it has a sweet taste. Very small round white fruit. We just eat it as a fruit. Joongoon - when people have sore stomach and diarrhoea, they have that. Some are dry and bitter, depending on which tree it's picked from. It can also be boiled or cooked on coals.
The Birimbiri is sweet when it's ripe; it's a small, hard, round orange fruit. When they start to get ripe they swell up - they look like they glow. Bright orange red berries.
I remember sitting at the women's group table and doing this design in August 2019, with my nan Violet Carter helping out with the language words.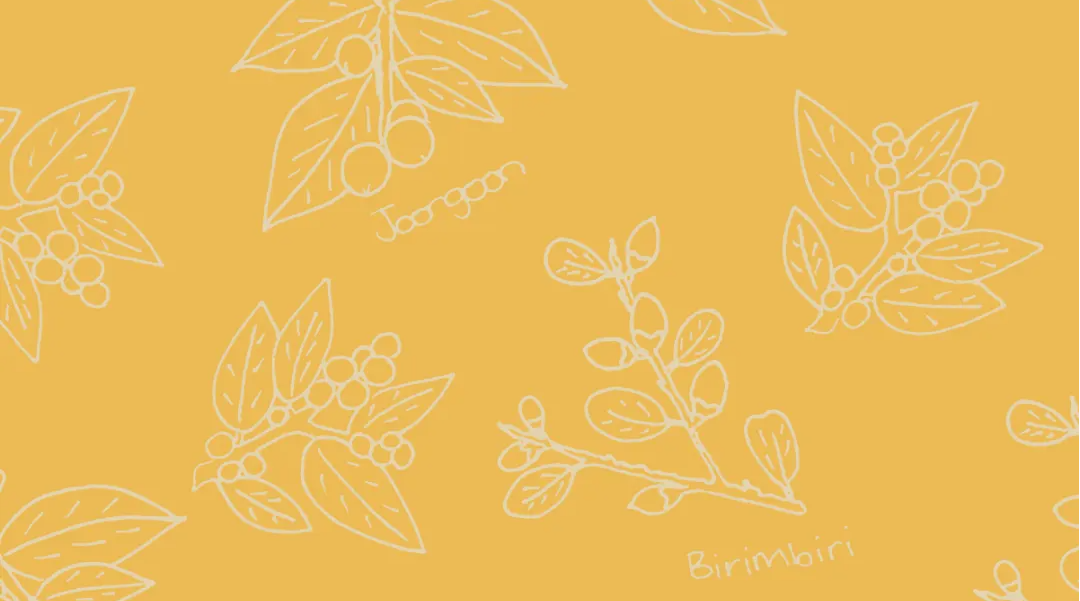 ---
ABOUT THE ARTIST: Karen Morgan
I live in One Arm Point; I'm a Bardi person. I like living here because this is where all my family are. I'm a mum to my one year old son. Before I became a mum I worked as an Oorany Ranger. The main activity was revegetation of native plants. We would go out on country and collect bush fruits and seeds. There is a nursery at the ranger base where we would grow the seeds ourselves. Once they would grow to a certain size they are panted back in the revegetation sites; where there'd been degradation. It was good working on our own land as a ranger.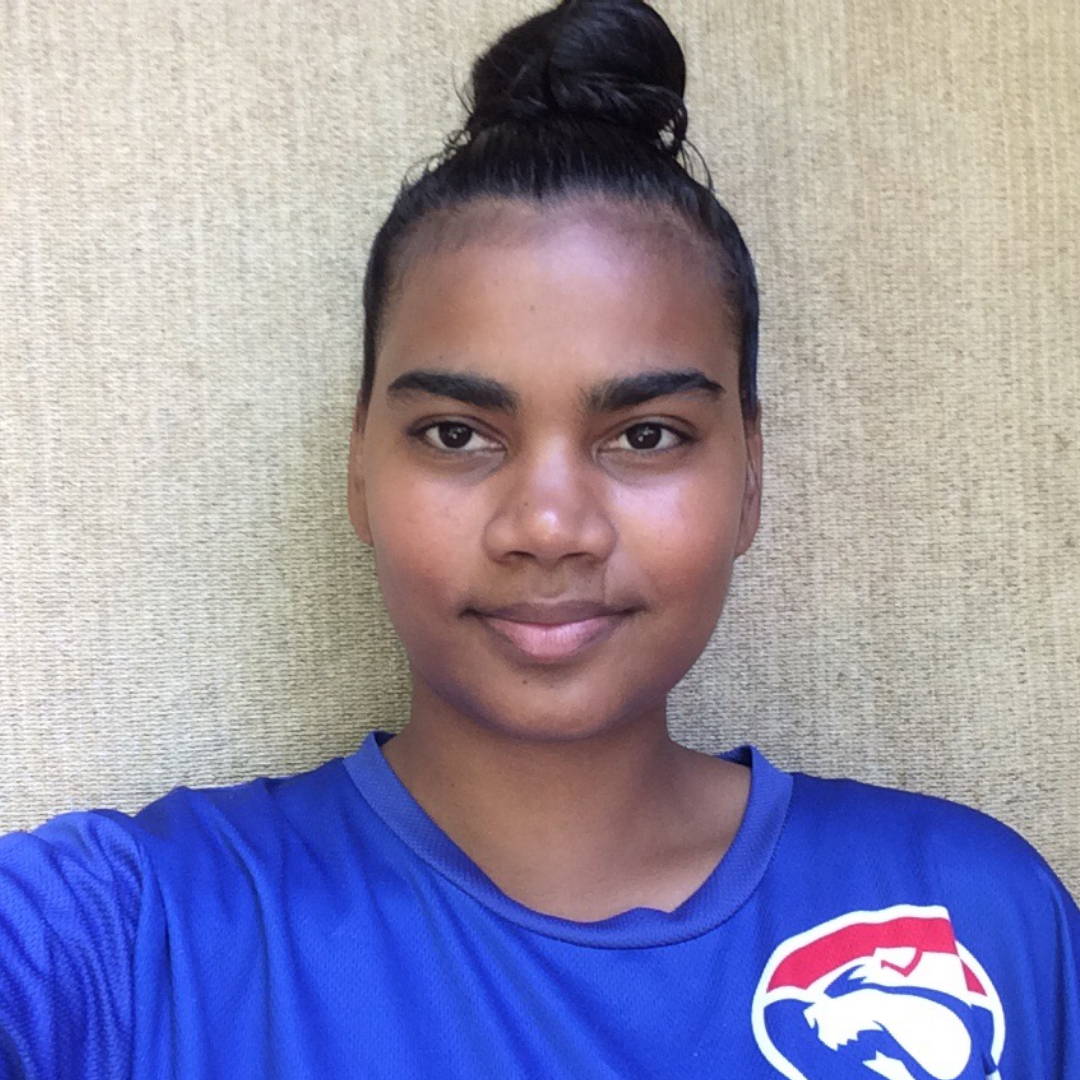 ---