BUSH LILLIES - ART STORY
Bush Lillies - Yalbun and Jo Jo
By Samara Billy

---
ART STORY
"My design is about Yalbun and Jo Jo - lily pads, and the stalk of the lily pad - that you can find in the billabong at Minyerri. Jo Jo is the stem – you can eat Jo Jo like celery. We eat it with salt.
If you follow the stem of the lily pad to the mud, you find the Ganaya – the root.
I did this design because it reminds me of when I used to go out and do cultural things out bush with all the elders.
The old people used to make damper with the lily seeds. You collect the seeds, dry them in the sun, ground them up, mix with a bit of water, and then make a patty and fry it up – like a rissole! Everyone likes eating it with it when it's cooked – it's really soft, but also crunchy."
---
---
ABOUT THE ARTIST
Samara is a proud Alawa woman and has lived in Minyerri community her whole life. She played a pivotal role in the establishment of the Minyerri Arts and Cultural Centre and is one of the entrepreneurs behind the Gulbarn Tea business. Gulbarn is a bush medicine that grows naturally on Alawa country - Samara shares the tea with cafes and restaurants around Australia and the world! Samara is proud of being a positive role model for her daughters – Jayzena, Ashlene and Letty. She is raising them to be smart, innovative, connected to culture and to work hard.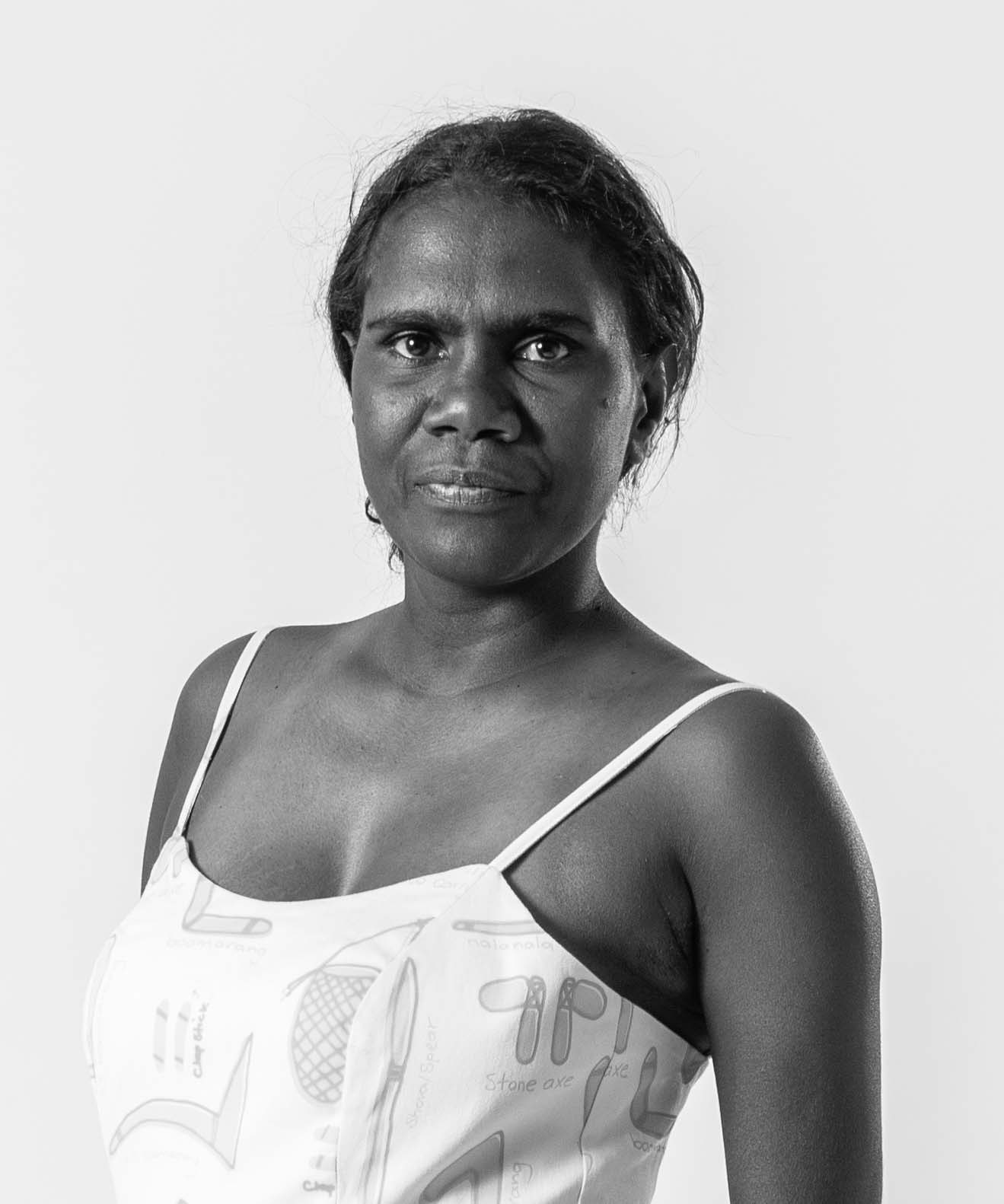 ---
---