BUSHFOODS - PRINT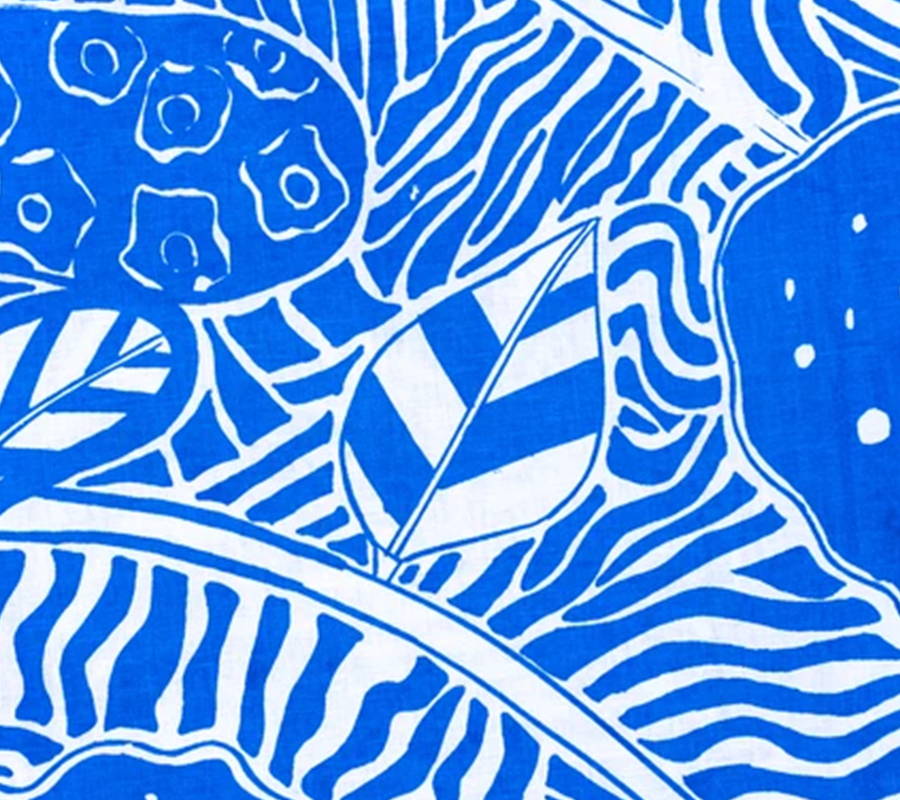 Bushfoods - Manme
By Merril Girrabul, Priscilla Badari, Lynne Nadjowh and Audrey Nadjowh
---
ART STORY
Kunwinjku people refer to the bush as their 'supermarket' containing everything from staple foods to snacks, medicines to raw materials.
This design celebrates manme (plant foods). Bordering the design are two hairy tubers which are carbohydrate staples, karrbarda ('long yam', Dioscorea transversa) and mankindjek ('cheeky yam', Dioscorea bulbifera). Mankinjdjek must be leached before cooking in a loosely woven djerrh (dilly bag) in running water.
Arnhem Land abounds in fruits especially in the 'build-up' and early wet season. The round fruits shown here are mankurndalh ('black plum', Persoonia falcata).
Many fruits are also used medicinally, including manngukmanj (cheesefruit tree, Morinda citrifolia), the large lumpy fruits in this design. The clover-like shape in this design is the open seedpod of mankarralarlhmanj (peanut tree, Sterculia quadrifida) filled with tasty and nourishing nuts.
---
---
ABOUT THE ARTISTS
Manme was Injalak's first women's fabric design and was created in 1992 by four talented Kunwinjku women – Merril Girrabul, Priscilla Badari, Lynne Nadjowh and Audrey Nadjowh (deceased). The original artwork was destroyed, and recreated during a workshop in 2014. The women are all talented weavers, and they continue to create fabric designs reflecting their strong connection to country and culture.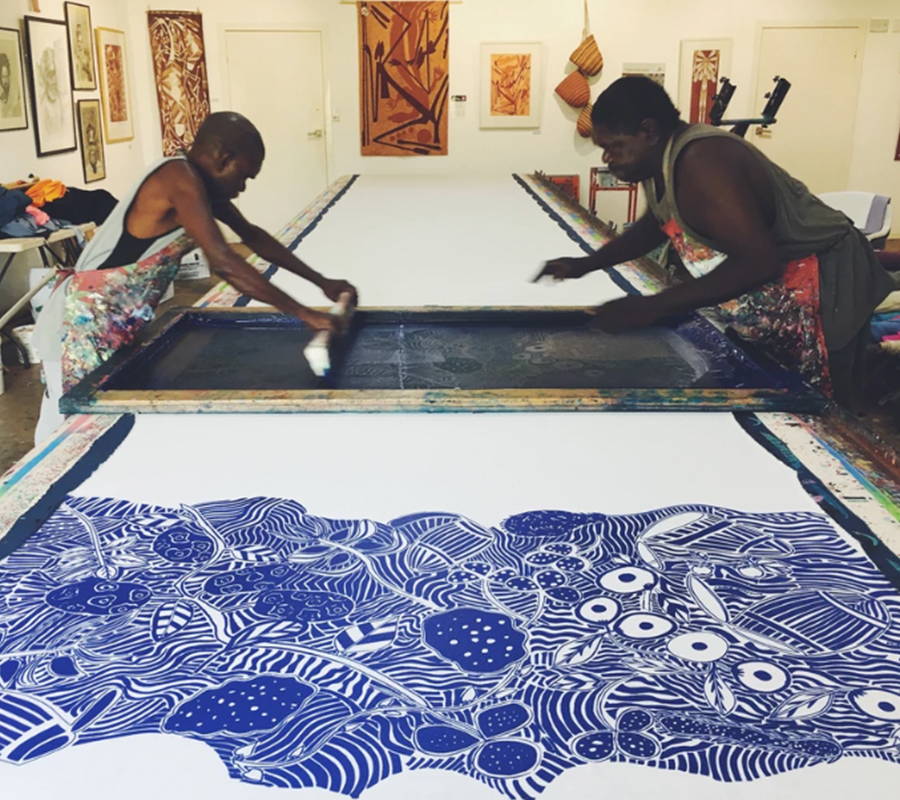 ---