ECHIDNAS - PRINT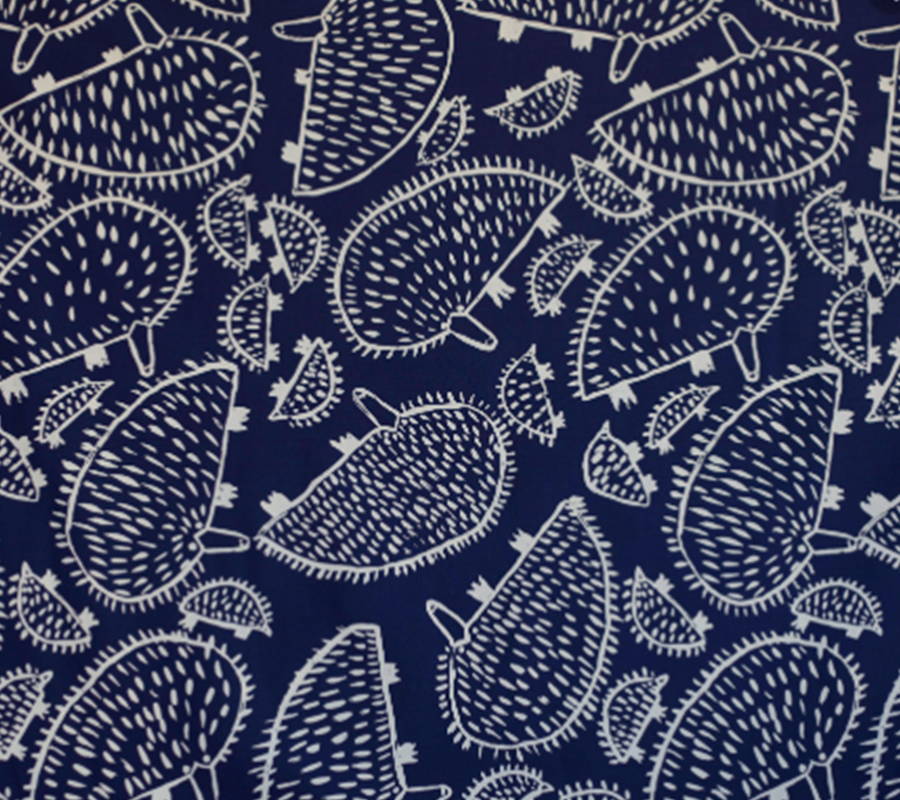 Echidnas - Nguluyguy
By Bridget Bunduck
---
ART STORY
"The echidna is one of the animals in my dreaming. There are lots of echidnas in Wadeye especially on the land around Air Force creek."
---
---
ABOUT THE ARTIST
Bridget is a Tharnpa woman from Wadeye, and a self-taught artist. Her language is Murrinhpatha. She has worked at Palngun Wurnangat Aboriginal Corporation since 2009 and is an integral part of the design and production team.  
Bridget is the great-granddaughter of Nym Bunduck – one of Australia's most significant bark painters - whose art is held in national collections including the National Gallery of Australia and NSW Art Gallery.
Bridget's designs are humorous and classic – based on stories and experiences from her country and her life. She has three children and loves fishing and picking pandanus to make dilly bags.
Read more and shop PWAC art and textiles at: palngunwurnangat.com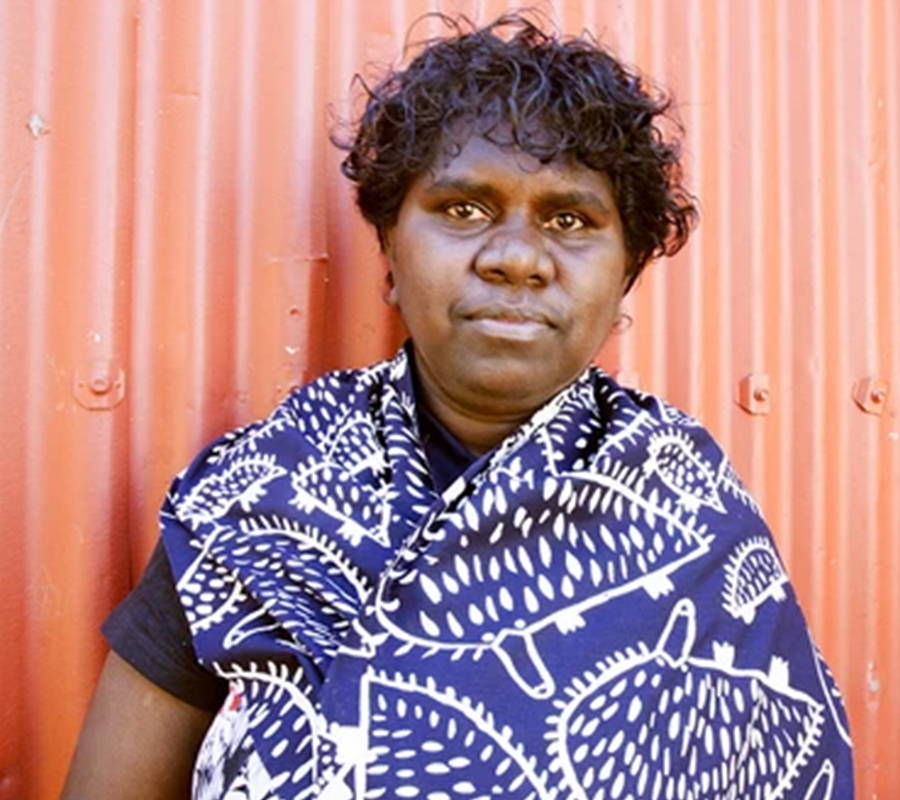 ---