FAMILY WASHING - PRINT
---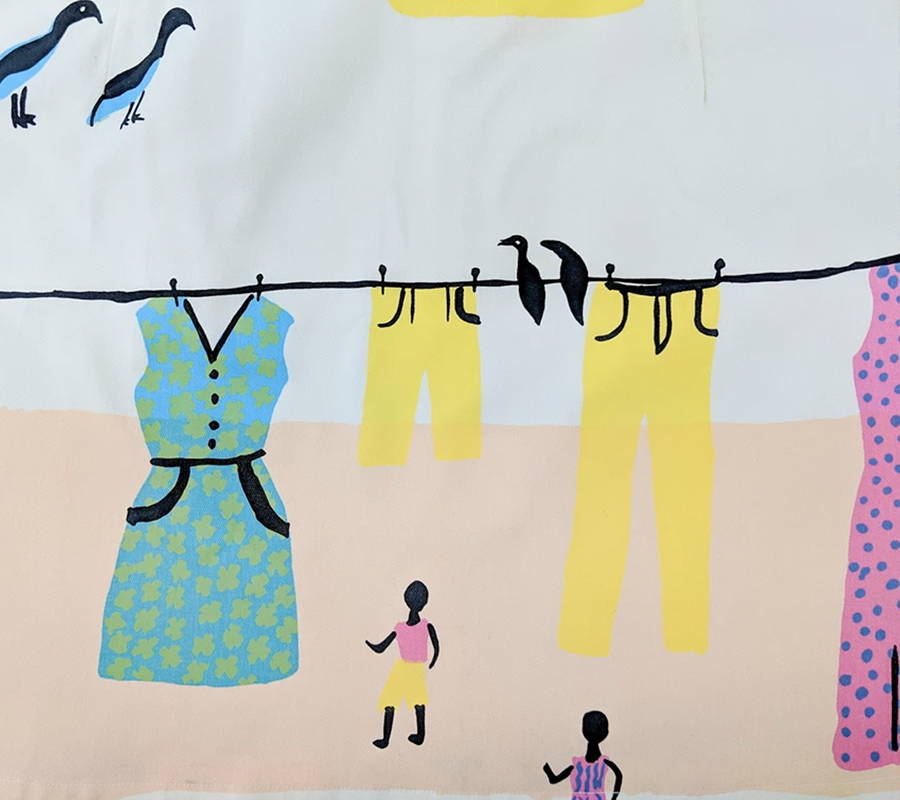 Family Washing
By Wanda Gibson

---
ART STORY
"My design takes me back to my childhood when we used to go to the beach for a holiday every year. We only got two weeks holiday from mission life. It would take us two days to walk to the beach! It's 45km, so if we left at 6am on the first day we'd arrive by 6pm the second day. We had to carry everything - food, blankets, clothes - so we could only take three dresses: one to wash, one to wear, and one spare. 
We'd build a humpie down there to sleep under. When we had to do our washing, we'd roll a 44 gallon drum down to the creek, boil water in the drum, hang it up, and wait for it to dry! I drew the style of dresses the Lutheran Church used to give us for Christmas. At Christmas time we would get dresses, or pants, a jacket maybe, and a few toys. We used to look forward to our new clothes."
This design was created at the HopeVale Arts and Culture Centre during a workshop with Cairns based Textile artist Bobbie Rueben.
---
ABOUT THE ARTIST
Wanda is a Nukgal Wurra woman of the Guugu Yimithirr people (on her mum's side), and lives in HopeVale on the Cape York Peninsula QLD.
Her dad is a Yuuethawarra man and his country is around Cape Melville. Both of Wanda's parents were stolen generation and were brought to Cape Bedford Mission when they were 10 or 12. During WWII her parents and the community were taken from the mission and transported to Woorabinda as the German missionary was suspected as a spy.
Wanda was born in Woorabinda in 1946, and her family returned to HopeVale when she was 3. Her father cleared the block where she continues to live today. Wanda's father was a blacksmith and her mum raised the kids. "They used to go out to work on a farm to make a bit of money for themselves – but otherwise they wouldn't get money for their work at the mission". After school Wanda worked doing domestic duties for missionary staff. Wanda, her husband and kids moved to Redland Bay and Mt Isa before returning to Hopevale where she worked at the local supermarket for 21 years.
After her husband passed away Wanda started working with the other ladies down at the art centre. Wanda is a master weaver – she weaves baskets, birds, and fish from dried grass. She is also a painter and completed a Diploma of Visual Arts at Cairns TAFE in 2014. Wanda has five kids, 11 grandkids and 5 great-grandkids. She enjoys fishing and camping down at the coloured sands beach (Elim) near Hopevale.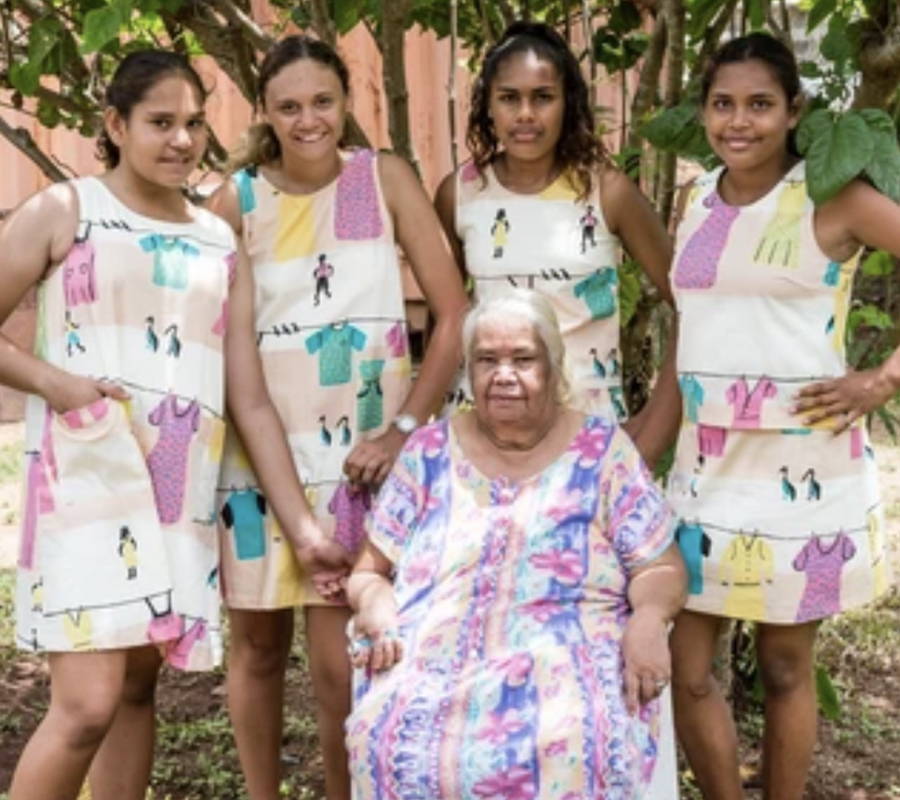 ---
---