FLYING MAGPIE GEESE - PRINT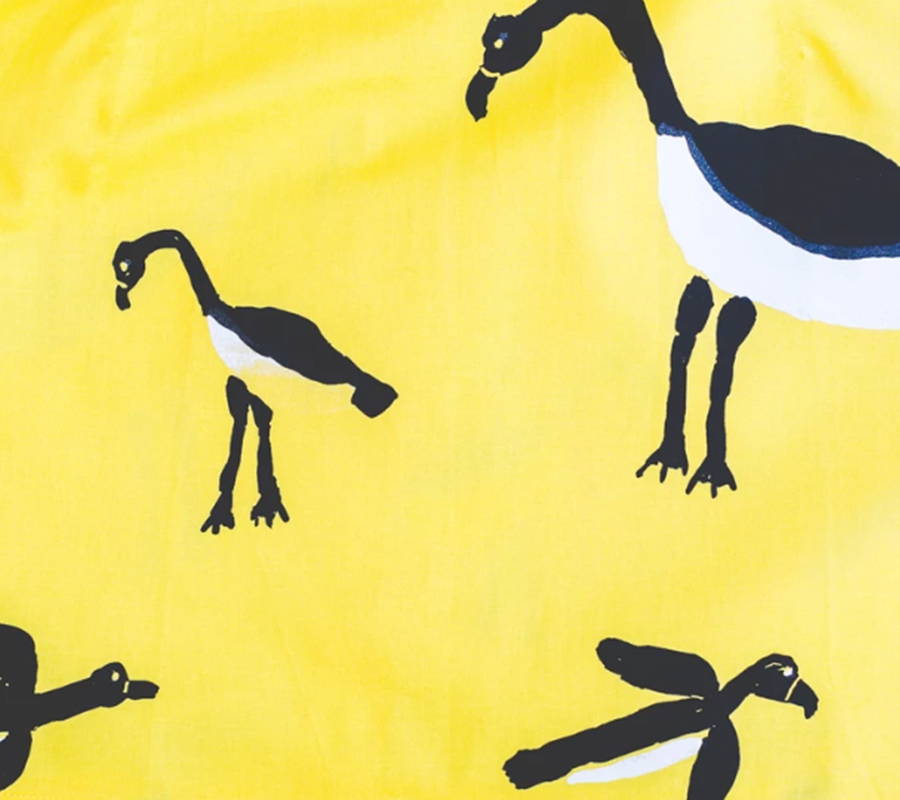 Flying Magpie Geese - Murnubbarr Karrolka  
By Dora Diaguma
---
ART STORY
Dora created this design in 2003. Murnubbarr  (magpie geese) are a waterbird found in abundance in the wetland areas of Kakadu and western Arnhem Land.
Murnubbarr are a sustainably hunted and enjoyed manme (bush food). They are known to fly long distances, particularly in the wet season.
---
---
ABOUT THE ARTIST
Dora is a Kuninjku woman from Maningrida, in Western Central Arnhem land. Her moiety is Yirritja, and her skin name is Kodjdjan. Her homelands are Mandilbarrang and Kujdekbin. Dora started work at Babbarra Designs in 2007. Due to ill health she is now based at home. Dora's designs often depict her Djang (ancestral dreaming stories) and native flora and fauna, such as her popular design Murnubbarr (magpie goose).
Read more and shop Bábbarra art and textiles at: Bábbarra.com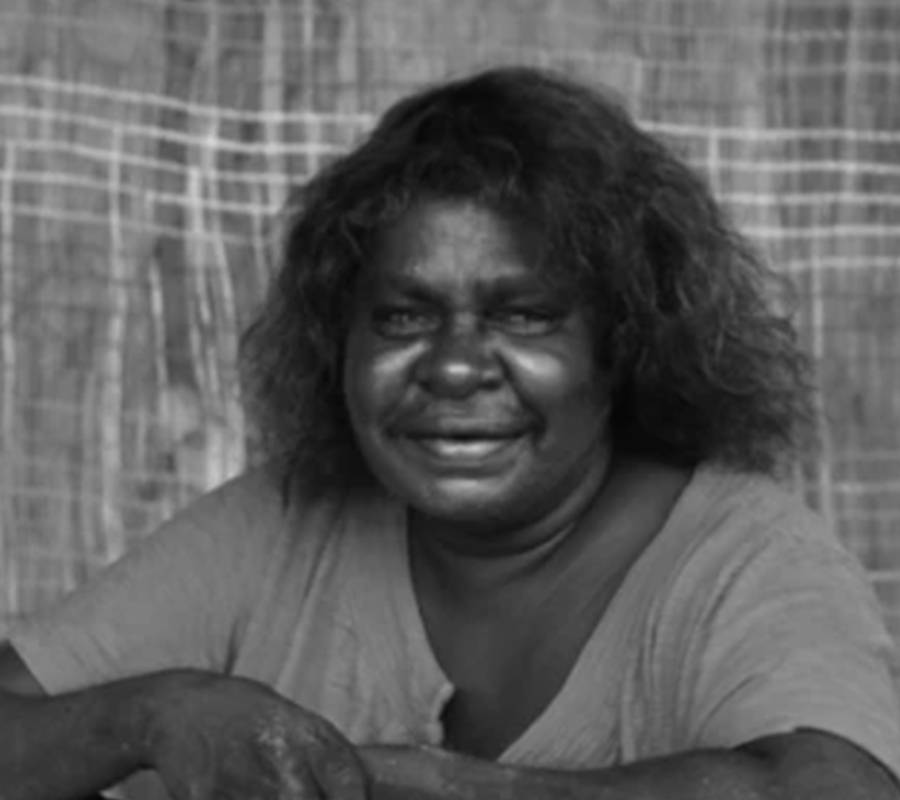 ---