FRESH WATER PRAWNS - PRINTS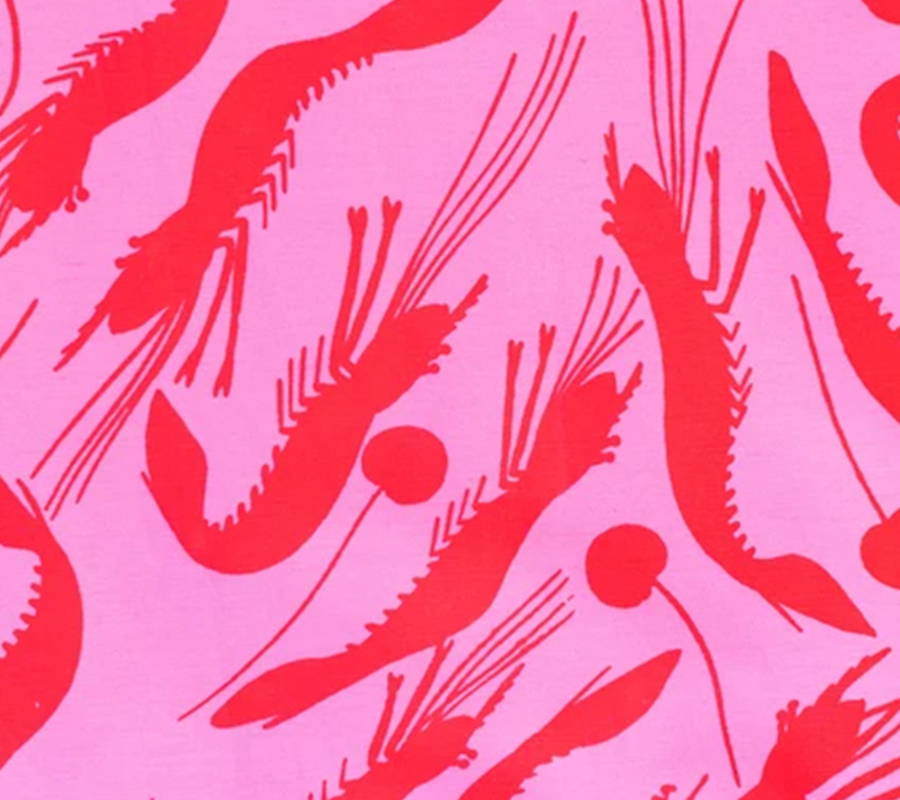 Fresh Water Prawns - Wakih  
By Reuben Manakgu
---
ART STORY
Wakih (Leptopalaemon gagadjui) is a freshwater prawn found only in West Arnhem Land, hence the species name 'gagadjui' derived from Gagudju, the Indigenous name for the language and people of Kakadu. Bininj (West Arnhem Aboriginal people) still catch it today, in deep billabongs and waterways.
A lot of wakih can be caught in the creeks of Reuben's country - Mangardubu - north of Gunbalanya. He catches them with a throw net or a piece of meat on the end of a fishing line and entices them into the shallows where they can be speared. The silhouette style used in this design is ancient in origin and common in the rock art of West Arnhem Land.
---
---
ABOUT THE ARTIST
Reuben (b. 1965) is a Bininj man of the Mandjuringunj clan. His language is Kunwinjku, and his country is Mangardubu. As Injalak's screenprint production manager, Reuben is in charge of a small and dedicated team of Bininj men. His graceful character and artistic eye can be noted in his management skills, technical screenprint knowhow and talent for creating beautiful design colourways.
Read more and shop online here: injalak.com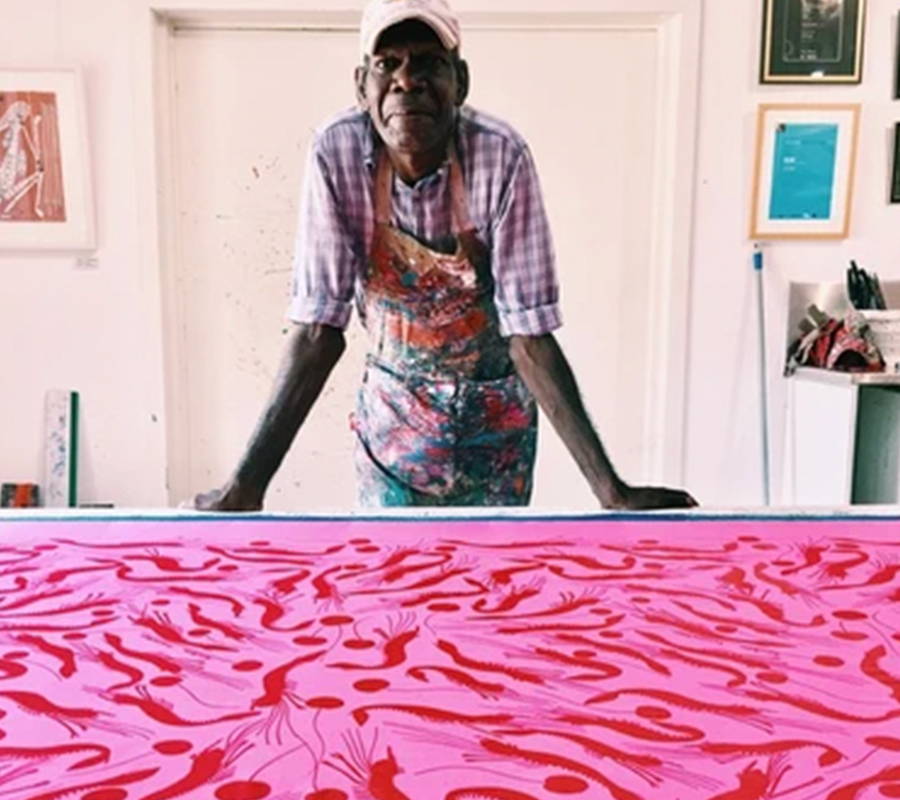 ---