GOANNA - ART STORY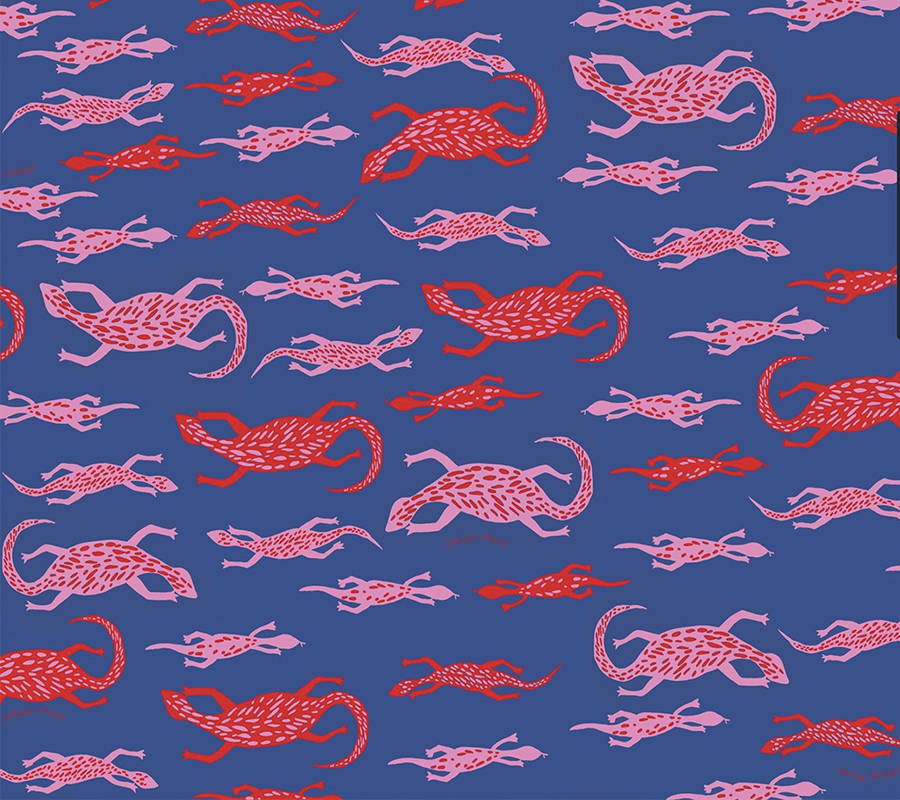 Goanna - Darbalun
By Samuel Daylight

---
ART STORY
"This design I made is the little goanna– in our Alawa language we call it Darbalun. We have them for lunch when we go out hunting for animals. We've lived on this animal for 65000 years, since time began! You catch it by lifting up a rock (they live under the rock). Then you chuck it in the coals - or make a stone oven (Ardarl in Alawa language). Every meat tastes like chicken, but chicken doesn't describe it – it's a taste to die for! There's a bigger goanna too – Warjindu in Alawa. The bigger goanna is my 'second boss'; we both own each other, in our culture. We share ceremony, and share the same cultural state.
Each person is connected with an animal – for me it's kangaroo, and the bigger goanna. These are my totems. My mother's father, and my grandmother - my mum's side of family - represent the goanna. And the goanna also represents this land, Alawa Country, Minyerri. This is goanna country.
I made this design in April 2018; I'm pretty excited to see it in a shirt! Now I'm wearing this shirt it makes me feel happy – what this little animal has helped me achieve!"
---
---
ABOUT THE ARTIST
Samuel Daylight is an Alawa man who was born and raised in Urapunga community. He has lived in Minyerri with his wife Agnes Wilfred and her family for the last 27 years. Samuel works at Minyerri Health Centre, and is the Chairman of Alawa Corporation. He likes going out bush, hunting, fishing and camping in his 4WD with his family on the weekend. He created his Darbalun (goanna) design at a Magpie Goose workshop at the Minyerri Arts and Cultural Centre in April 2018.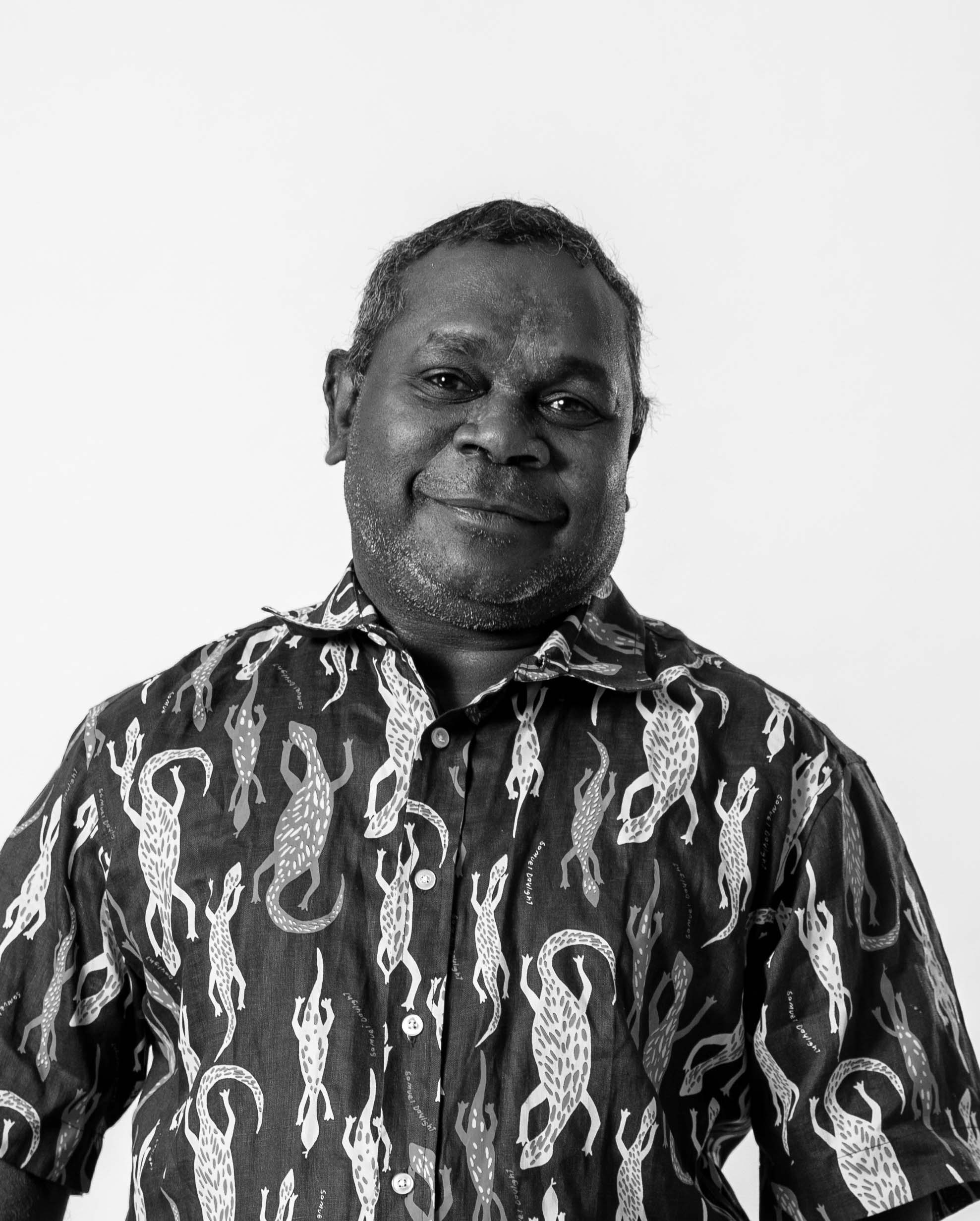 ---
---