GREEN ANTS - PRINT
---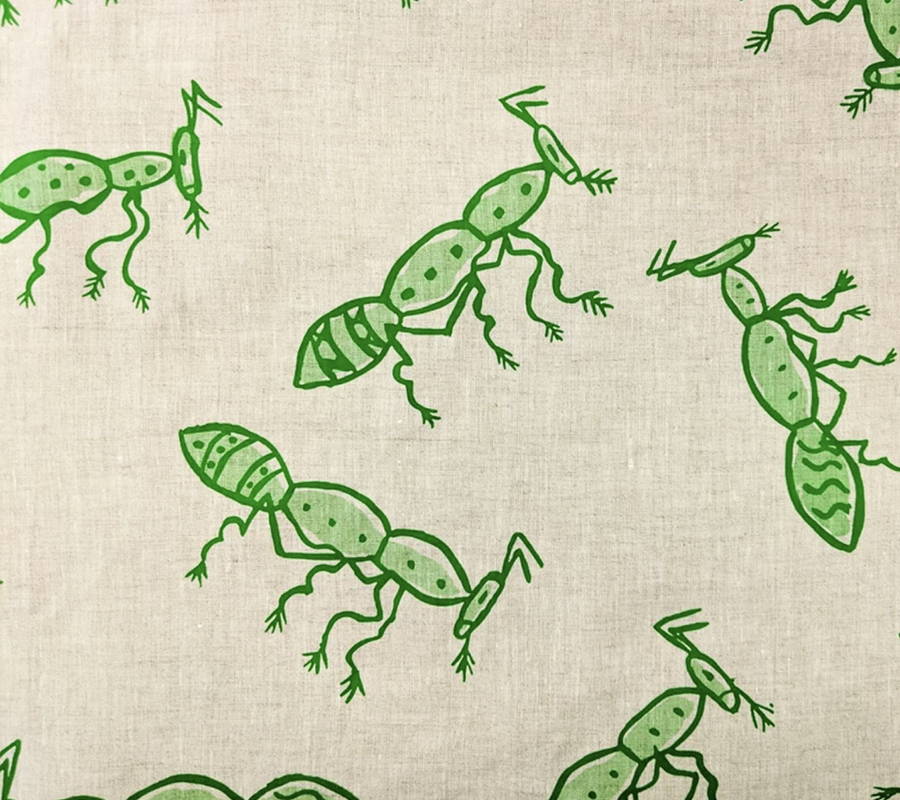 Yanggarr - Green Ants
By Grace Rosendale

---
ART STORY
"My design is green ants. Yanggarr in my language. This is one of the best medicines for colds and flus.
To make the medicine – we get the ants, put them in a bowl, and make sure none of the ants crawl away. Before Christmas is the best time to get it, because that's when they lay the eggs. But you can get it at any time of the year. You just squash all the ants together, and rub it all over yourself: on your chest, under your nose. It's just like Vicks. It's got that very acidy smell.
When we were growing up in mission days we used to go out with a bowl, get the ants, cut up onion, make some damper – eat it that way. We didn't have much to eat those mission days.
When I see people wearing my designs – it's nice to see something that I designed. Makes you proud. I'm coming from nowhere to be doing this, you know, a fashion designer!" 
This design was created at the HopeVale Arts and Culture Centre during a workshop with Cairns based Textile artist Bobbie Rueben.
---
ABOUT THE ARTIST
Grace is a Guugu Yimithirr elder from HopeVale in Far North QLD. Her country is Binthi Warra (between HopeVale and Cape Flattery). Her totem is Gaalaya (centipede) and Wandarr (white cockatoo).
Grace was born in Woorabinda, West of Rockhampton, in 1946 after her family were forcibly moved there during WWII.
Her family returned to HopeVale mission, where her father was a house painter and her mother was a midwife. "At the mission we had rations issued out, because our parents weren't paid for their work. We weren't really allowed to do much culture, like corroboree, when Christianity came here. They thought it [culture] was witchcraft. That's why today I don't know how to dance!"
Grace came to art later in her life. "After I retired working from the supermarket when I was 65, I was always at home. So I thought I'd join the ladies at the art centre!"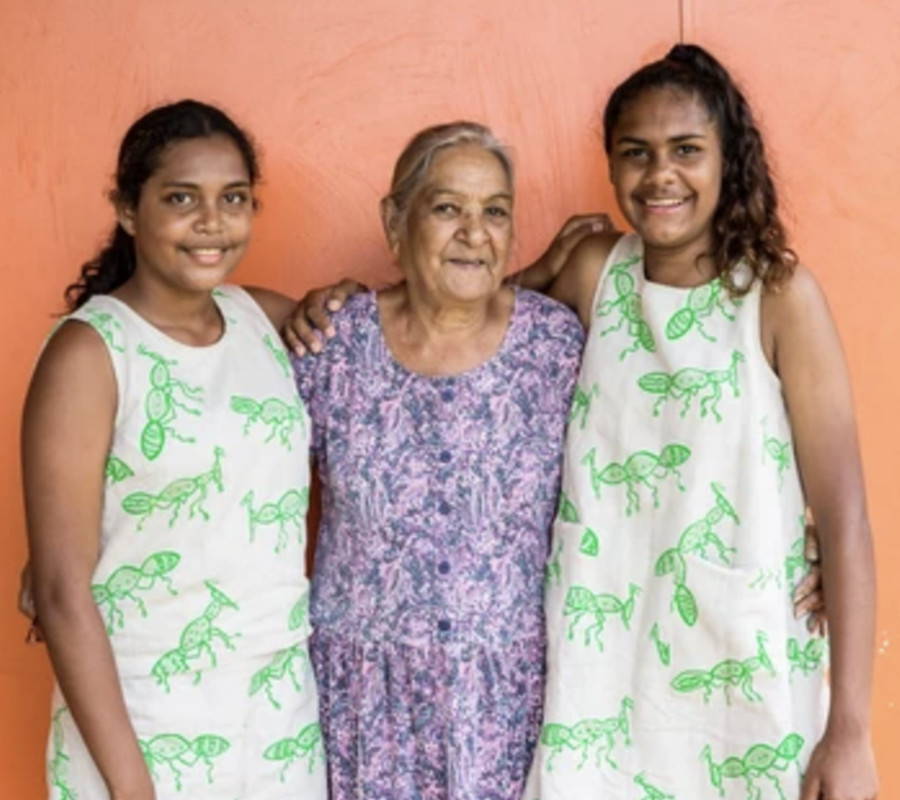 ---
---