Sally-Anne Milgin - Hunting tools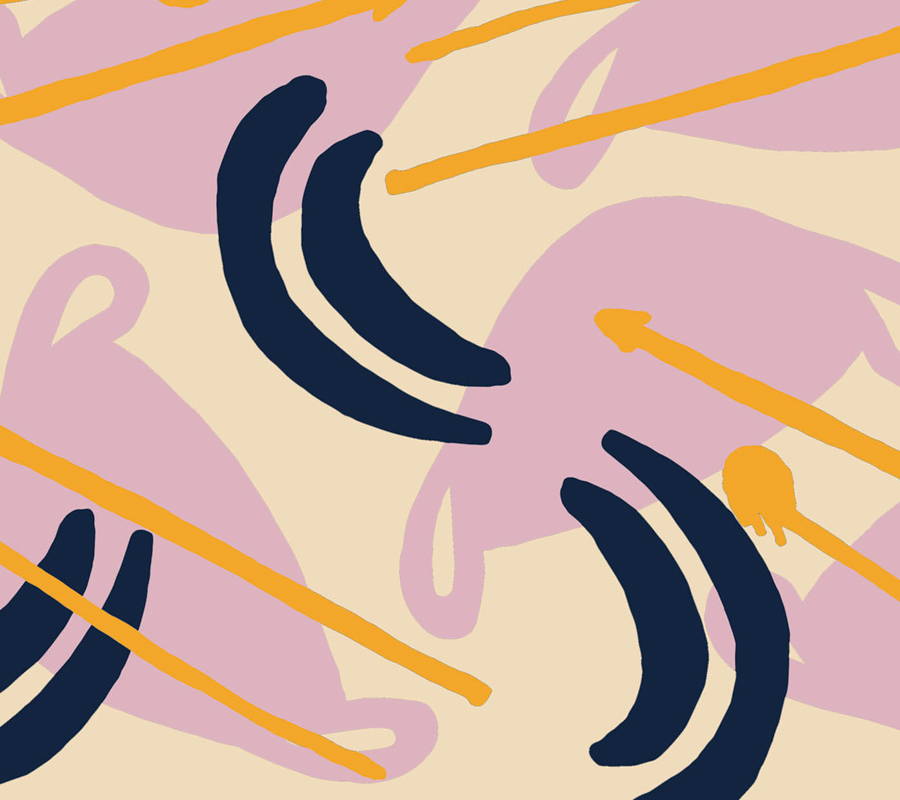 ---
This design shows the traditional hunting tools that the old people used to use. There's the basket, the bush hammer (with the round end), the spear and boomerangs. The bush hammer was for digging; they'd also hit the kangaroo with the spear then hit it on the head with the bush hammer. To make the bush hammer they'd find a rock like a spear head, and use another rock to make it sharp.
They used the basket to collect bush tucker. They would dig the ground with a bush hammer and dig up the bush foods, like bush potatoes. They'd collect bush beans, and knock the bush grapes (Klangi) out of the tree. We used the spear and boomerang to catch goanna, turkey, and kangaroo. That was before, when we didn't have rifles.
---
ABOUT THE ARTIST - SALLY-ANNE MILGIN
"I've lived here in Kalumburu (Northern Kimberley, WA) all my life. My family group is Wunambal Gaambera. I have four kids; aged 13 to 24. My mum is a Gaambera lady; Gaambera country is across the river around Truscott, about 15 minutes flying from Kalumburu. I like it in Kalumburu because I have my family here. My dad is from Looma, near Derby.
I like painting because it makes my family proud and keeps the culture going. I paint [creation spirits] Wandjina and Gwion, and sometimes the Owl, Dhunbi, and the rainbow serpent, Ungun. The Gwion are hunters and dancers; they serve the Wandjina. The Wandjina brings the rain and the lightening; when it floods here, it's nasty! We get a lot of cyclones + floods in the rainy season. The water comes up to my verandah and the kids go out in boats. When it's dry season we go visit family at Derby and Broome.
I like doing artwork, it keeps me occupied and it's fun. I also like fishing. I feel free when I go fishing, it reminds me of our family a long time ago, out in the bush. Sometimes I go and look at the rock art - it reminds me of the old people. The rock art tells the same stories that I'm painting.
I can't wait to see my print on clothes."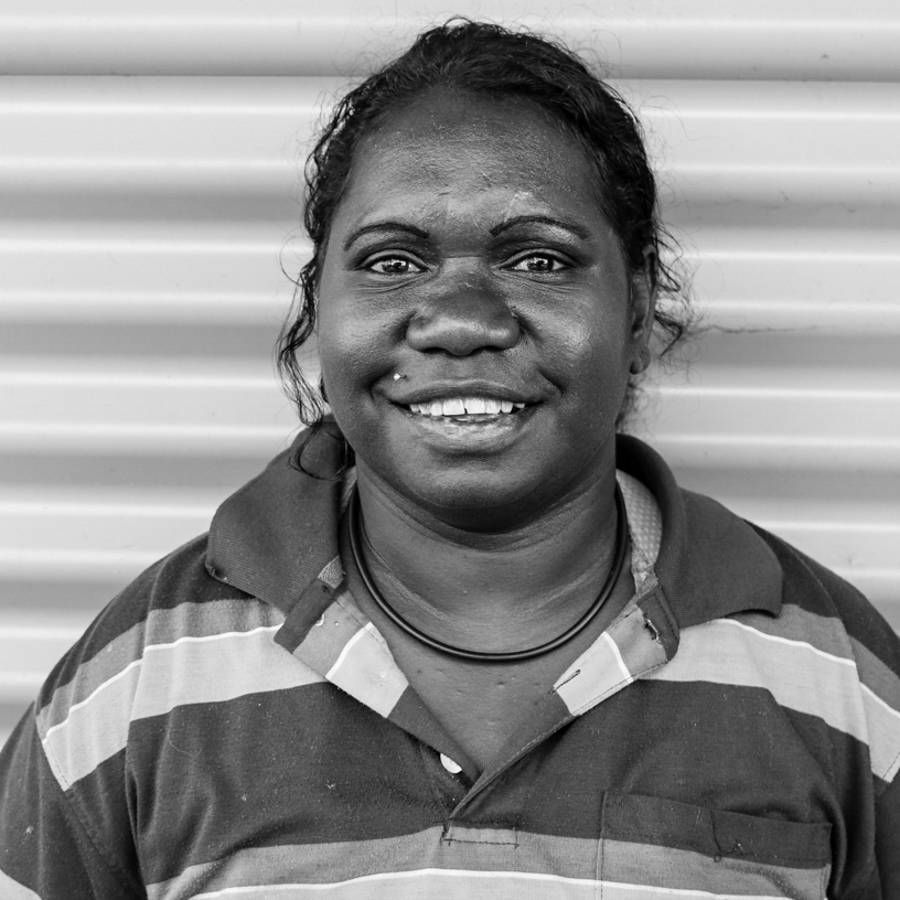 ---
---