JILAMARA - PRINT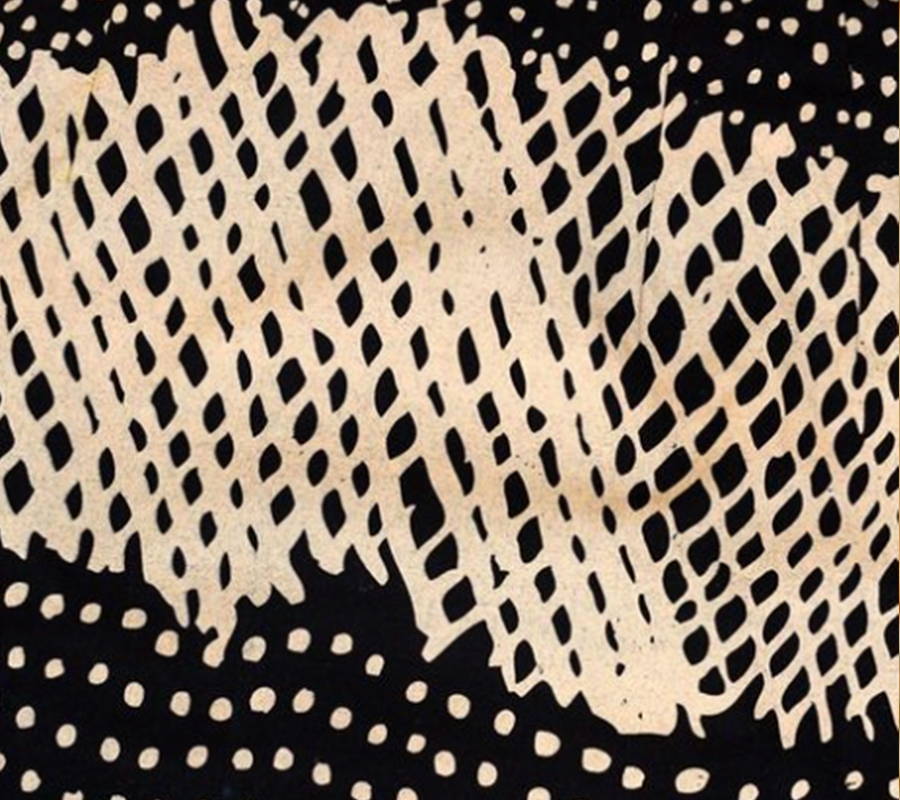 Jilamara
By Jean Baptiste Apuatimi
---
ART STORY
Jean recreated and interpreted body-painting designs used in Tiwi Ceremony through her art:
"All my paintings are ceremony, same like this one. We Tiwi paint our bodies with ochre for ceremony. This is our body painting design. This is olden days painting. Long ago in the early days we put Yalinga (red ochre), Arrikininga (yellow ochre) and tutuyangini (white ochre) on our face and body for Pukumani (fineral) and Kulama (Yam) ceremonies. The bars going across are the Jilamara (body painting) we put across our stomach and chest. Sometimes we still do this. My husband taught me this style, he used to tell me story about that painting." 
---
---
ABOUT THE ARTIST
Jean (1940-2013) is internationally acclaimed as a carver, painter and printmaker. She was born in Pirlingimpi (Garden Point), on Melville Island into the Tapatapunga (March Fly) skin group. When she was young her family moved to Wurrumiyanga, where she lived in a dormitory at the convent and was educated and cared for by the nuns from the Catholic mission. She was married to her husband Declan Apuatimi at age 14, and they had 11 children – many of her children and nieces and nephews continue to work at Tiwi Design.
Jean recreated and interpreted body-painting designs used in Tiwi Ceremony through her art. Painting was a way for her to remember her late husband and mentor, who taught her to carve and paint, and passed on his personal jilamara (design): "I love my painting, I love doing it. My husband, Declan Apuatimi taught me to paint. The designs are ones he taught me. He said 'One day you will be an artist, you will take my place.'"
Bio and photo provided by Tiwi Design. Read more at: tiwidesigns.com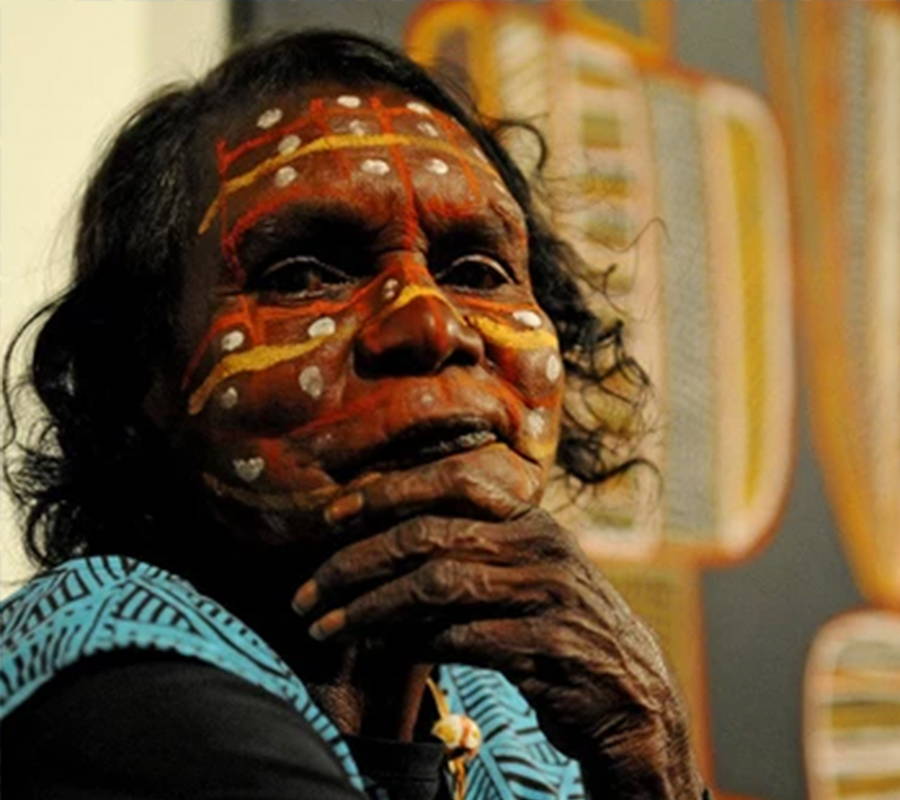 ---