LANKY - DOMINICA WILLIAMS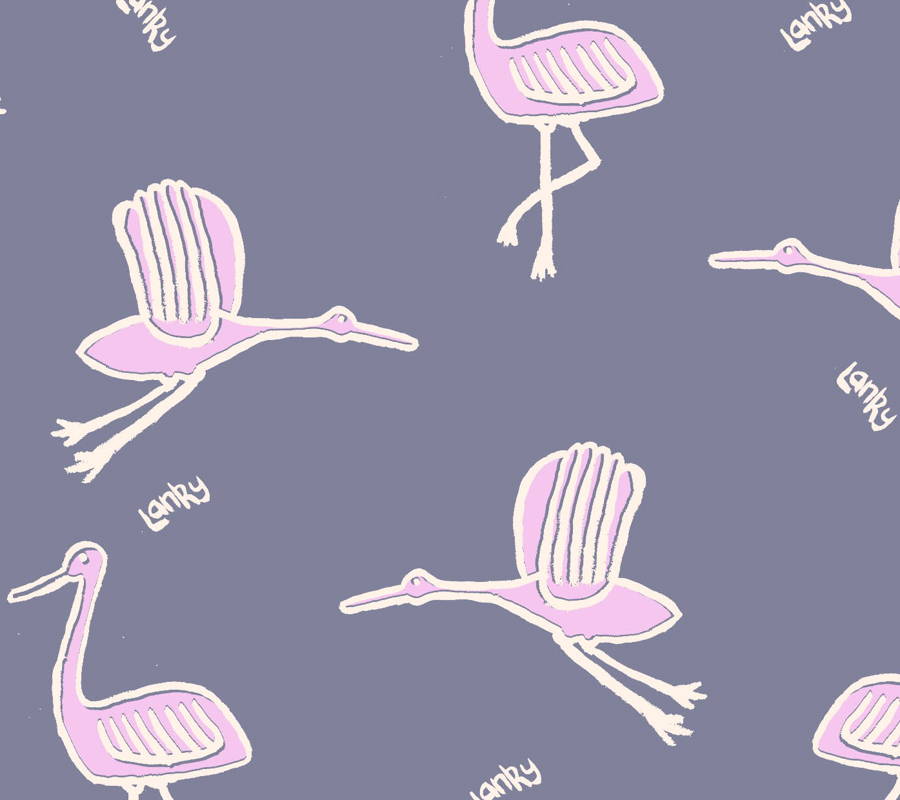 ---
"I did the lanky design for Magpie Goose in 2018, it's a brolga that became a part of our community. Sylvester found him in the bush when he was a little chick - and he grew him up here in the community. Since then, he was always around, he never left the community. Lanky was part of the community - he was part of us. He was like the next person. The kids loved to play with him. He was a community friend. He would even come to the discos! The dogs chased him a lot. He had a family too of his own. He had a few chicks - with his girlfriend. He would go down to the billabong and wait for his family to come visit him.
When his owner (Sylvester) passed away; after everyone left the grave, he stuck around. He came and sat down at the grave. I think he knew: his dad had passed on. He still came round visiting with his little family. A lot of people fed him. He was OK in everybody's houses. People here were used to him. He was around for three or four years - when I was a teenager.  
I reckon Lanky will look good on clothes - people would be proud of him on clothes."
---
---
ABOUT THE ARTIST - DOMINICA WILLIAMS
Dominica Williams is a young Kwini and Gaambera woman from Kalumburu community, in the far North Kimberley region of Western Australia.
"My family is from Kalumburu - my grandmother is Wunambal Gaambera, and my great great grandmother is Kwini. I grew up here in Kalumburu but I move around, between Broome, Derby and Kalumburu.
I like coming to the Strong Women's Centre - I like to do things like sewing, making earrings and jewellery."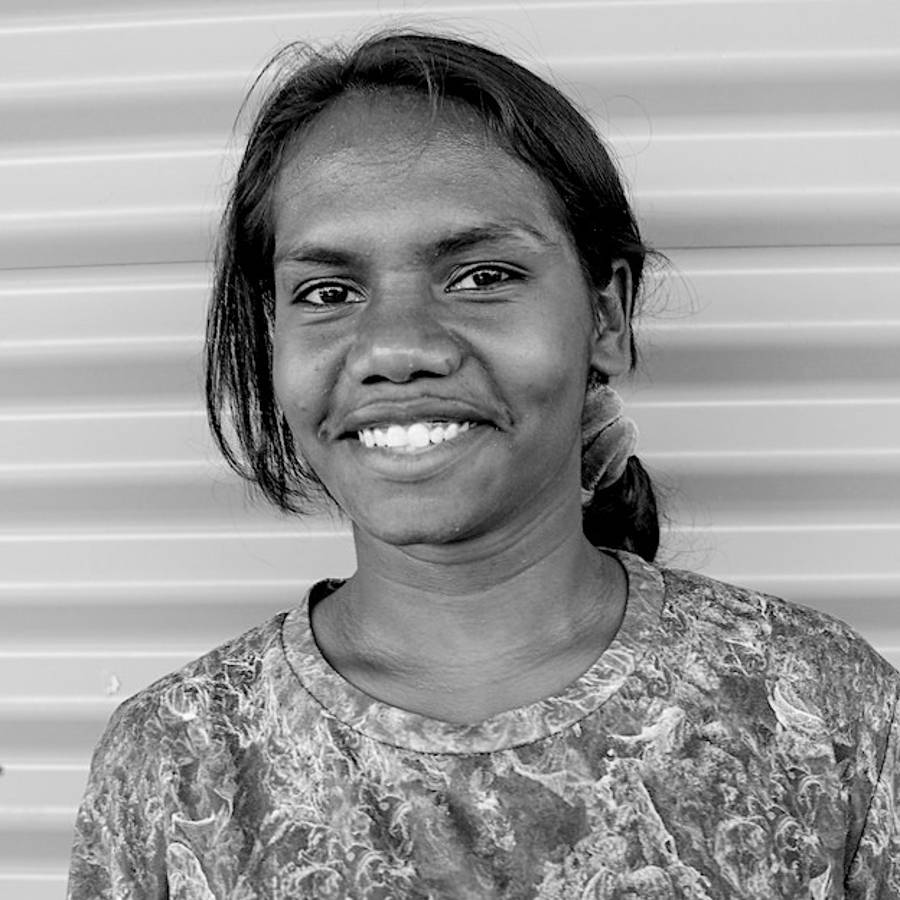 ---
---