LILY SEEDS - ART STORY
Lily Seeds - Yalbun
By Agnes Wilfred

ART STORY
"My design is called Lily Seeds – 'Yalbun' in Alawa language. In the olden days my grandparents used it to make damper ('da ga' in Kriol). They'd go out to the billabong to collect the lily, take the seed out, spread it out to dry in the sun, smash it up with a rock into flour, put water in it, make it into a damper patty, and then fry it.
In this design there's the Yalbun (the big circular lily pad), and the seeds – that's what we eat (the little black dots), and then there's the Ganaya (the pineapple shaped image) – that sits in the mud. We boil it. Inside it's like an egg – very yellow. And then there's Runggai (the hairy one) – that also sits below the water, in the mud, at the bottom of the stem.
We still go out and collect this bush food and eat it – it's best after there's lots of rain in the wet season, then in the dry season we collect it in the billabong.
People used to live off this food – especially our parents – they lived off the bush.
It took a few days for me to do this design. But I always think of Yalbun as my artwork, my favourite design. I'm always drawing it – I like drawing Yalbun a lot because it makes me think about the times that we all go out to get Yalbun. I love seeing my designs on the clothes – it makes me feel like an artist! And happy! I'm excited to learn more about doing designs and art."
---
---
ABOUT THE ARTIST
Agnes is an Alawa Mara woman from Minyerri in the Northern Territory. Her mother's language is Mara, her father's language is Alawa, and her first language is Kriol. Agnes' totems are the king brown snake and mermaid. At the start of the textile design process Agnes said, "I'm not an artist but I'm giving it a try". When she saw the completed prints on clothes she said, "Seeing this now makes me feel like a real artist." Agnes helped set up the Minyerri Arts and Cultural Centre (MACC) with other community members in 2017, because "old people wanted to acknowledge the young people, and teach them to follow law and culture, and respect each other."
She says that doing artwork makes her feel good. "Keeps us busy, out of stress, learning about country, and learning from each other." Alongside her work at the Cultural Centre, Agnes is studying media and bible studies at Nungalinya College in Darwin and is involved in the Gulbarn Tea enterprise.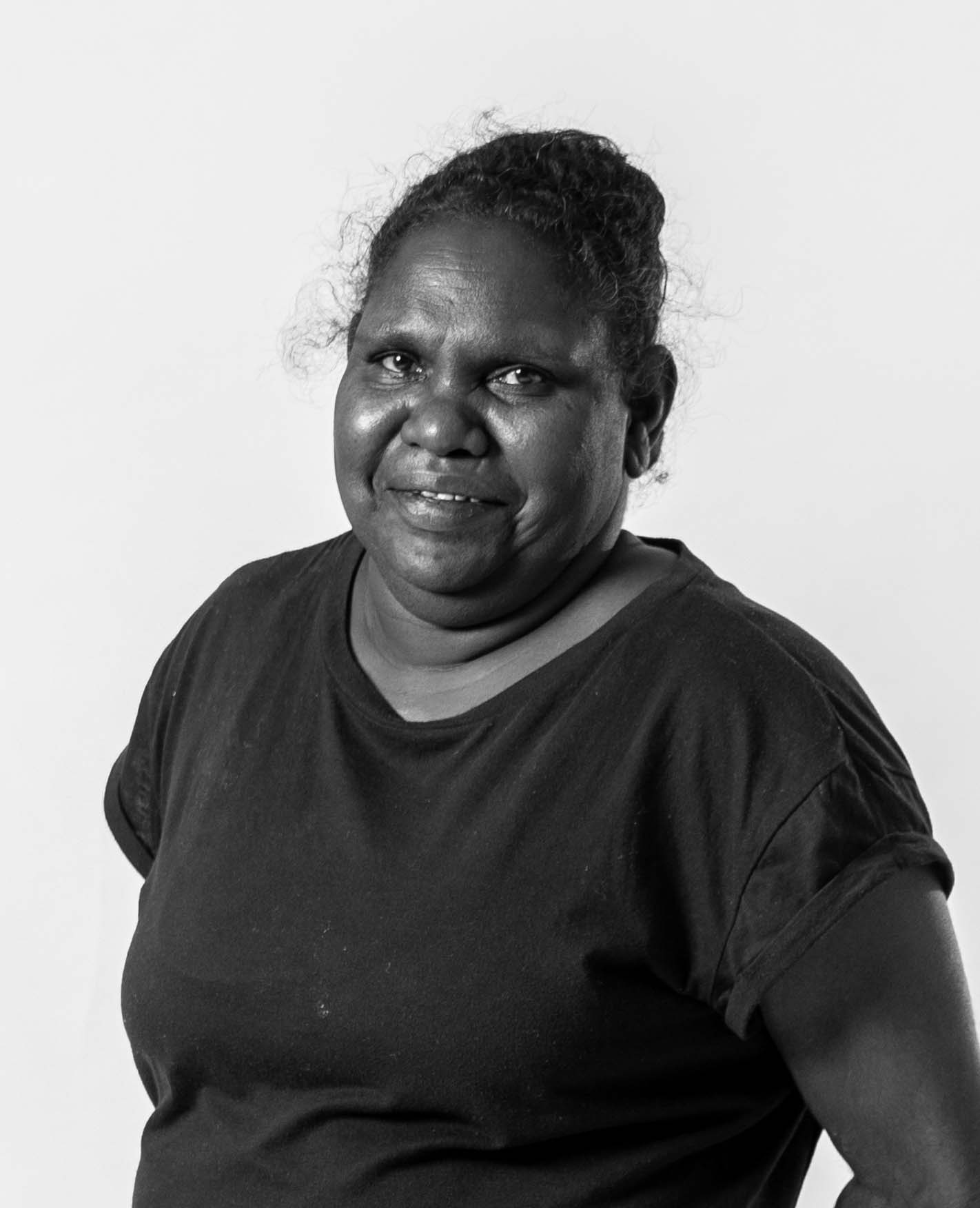 ---
---