LILY PADS - DULCIE WILLIAMS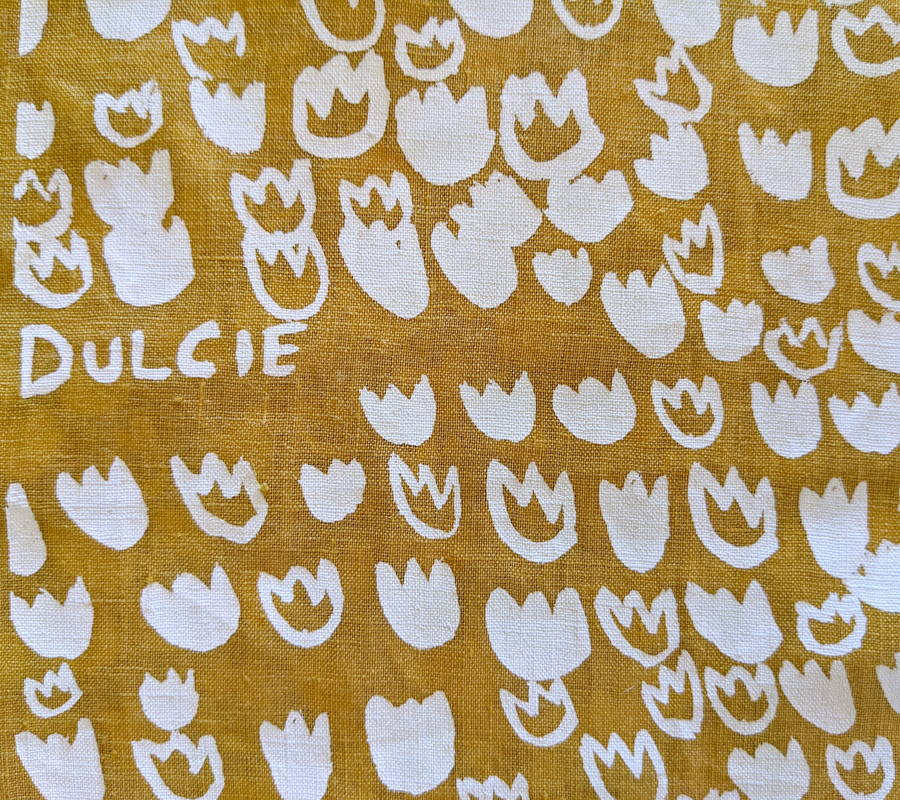 ---
---
"My design is the lily pads in the waterholes. The lily pads are along the waterhole in Oombulgurri.
Oombulgurri was a small community. It got shut down, and everyone had to leave. Some moved to Wyndham. I came to Kalumburu.
There's biggest mob of waterholes in Oombulgurri - fresh water waterholes, no crocs. It's beautiful.
I painted the lily pads because I like drawing them. It reminds me of my favourite place. Everytime I go to the waterhole, I look at the lily pads. And I just jump in the waterhole and smell the lily pads. They smell good. I dive under the water and forget all my troubles. It's my happy place".
Dulcie created this design during a Magpie Goose textile design workshop at Kalumburu Strong Women's Centre in August 2018.
---
---
ABOUT THE ARTISt - DULCIE WILLIAMS
"Dulcie was born in Wyndham and grew up in Oombulgurri with her grandparents. She moved to Kalumburu when she was 18. She has one sister and three brothers.
"I like living in Kalumburu - it's quiet, I go for a walk every afternoon and look at the views. Sometimes I go to church, say prayers."
Dulcie now lives in Derby, WA. She is very excited to have her lily pad design on clothing.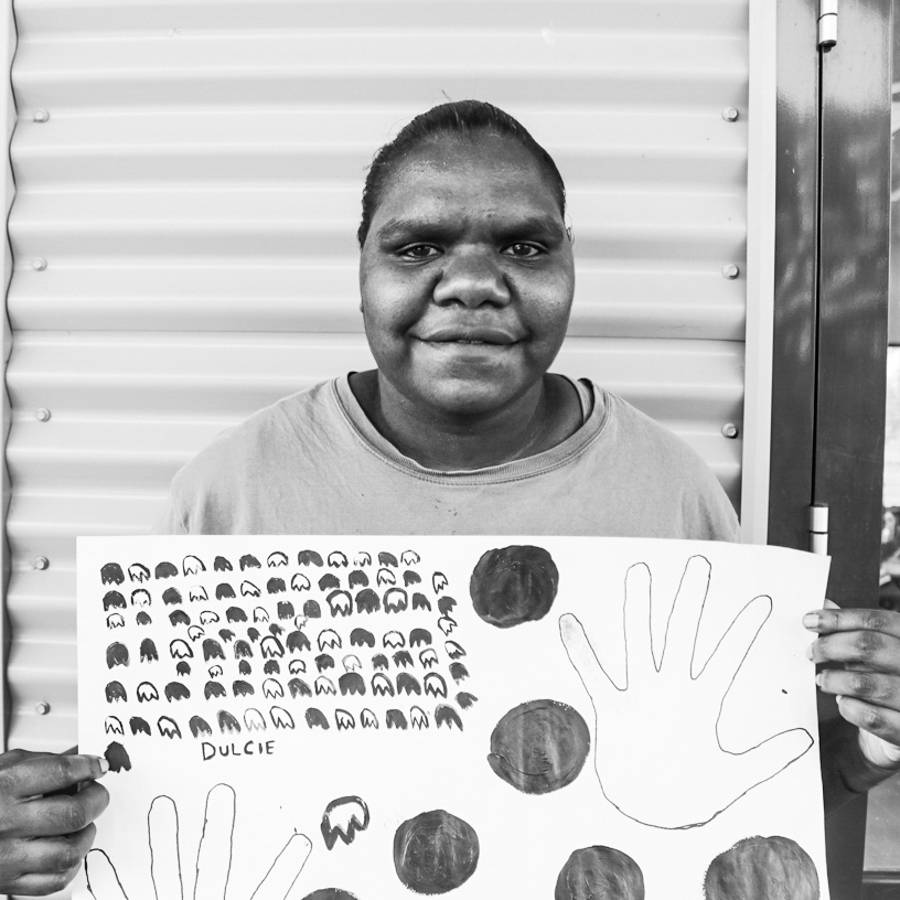 ---
---