MACASSANS TRADING WITH MY PEOPLE - ROSA MARNGA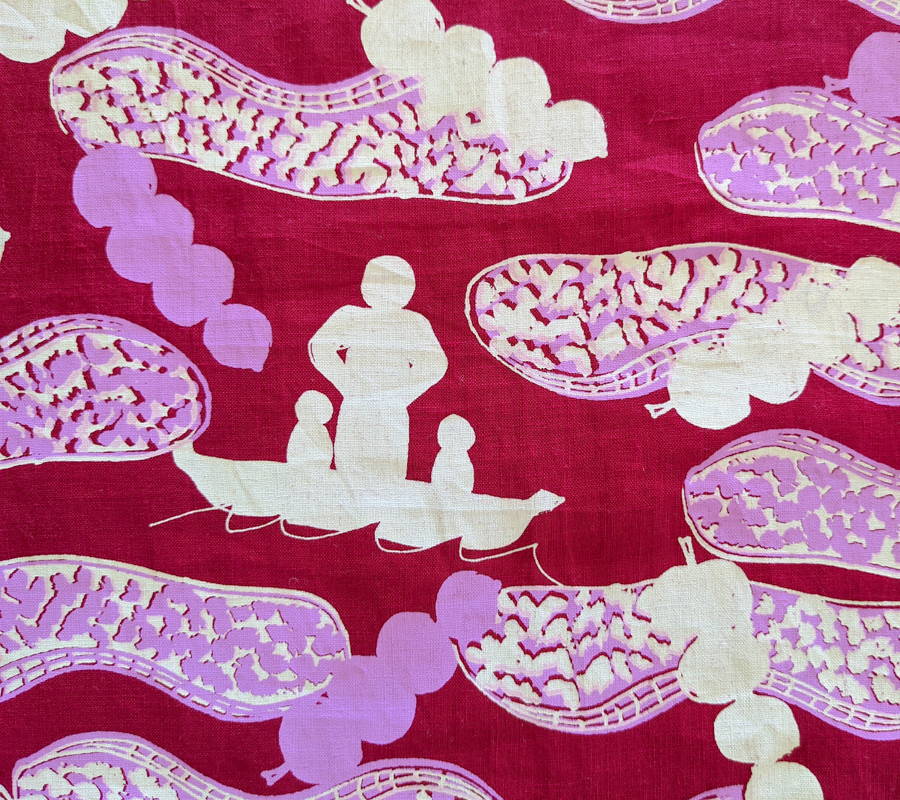 ---
Art story: Macassans trading with my people - sea cucumber and tamarind

---
"My design is about the Macassans coming across from Indonesia and trading with our old people. They would bring their tamarinds and trade them for our sea cucumber (trepang). We had many sea cucumbers growing on our islands here. They would trade other things as well - tools, knives and spearheads. The 'giant' (in the design) was the one the Macassans used to deal with. He was my ancestor. He was the leader of the Gaambera people, he was the one who looked after our country. He was the biggest fella - maybe 6 foot tall. The Macassans had to go through him. He would make the deal with the Macassans, and then other people from our country and surrounding country would come to him to trade goods for the tamarinds. This was all happening a long time ago - before the missionaries came around. People wanted the tamarinds, they liked the taste. Sometimes they would mix it with the fish for extra flavour but mostly they just ate them - just like lollies! The tamarind trees grow wild around here now - because of when the Indonesians came across to trade."
---
---
ABOUT THE ARTISt - Rosa marnga
"I'm from Kalumburu in the Kimberley region, North West Western Australia. I'm from the Wunambal Gaambera tribe, and the Kwini tribe.
I'm a Kwini woman through my father's side. He is traditional owner for this country - from Pago up to Kalumburu. Our family are the main people for this country - we're the guardians, you know. My mother's from the other side - the Gaambera people. There's a lot of stories about my grandfather. He used to pass through Kinganna - he found my grandmother there. There was a Japanese man, Old Wille Reed, who had come across from Broome to set up a sea cucumber farm! He had a lease out there, in Kinganna and he had four wives - my grandmother was one of them! My grandfather 'stole' my grandmother and brought her here to Kalumburu. Then they got married here, and had my mum.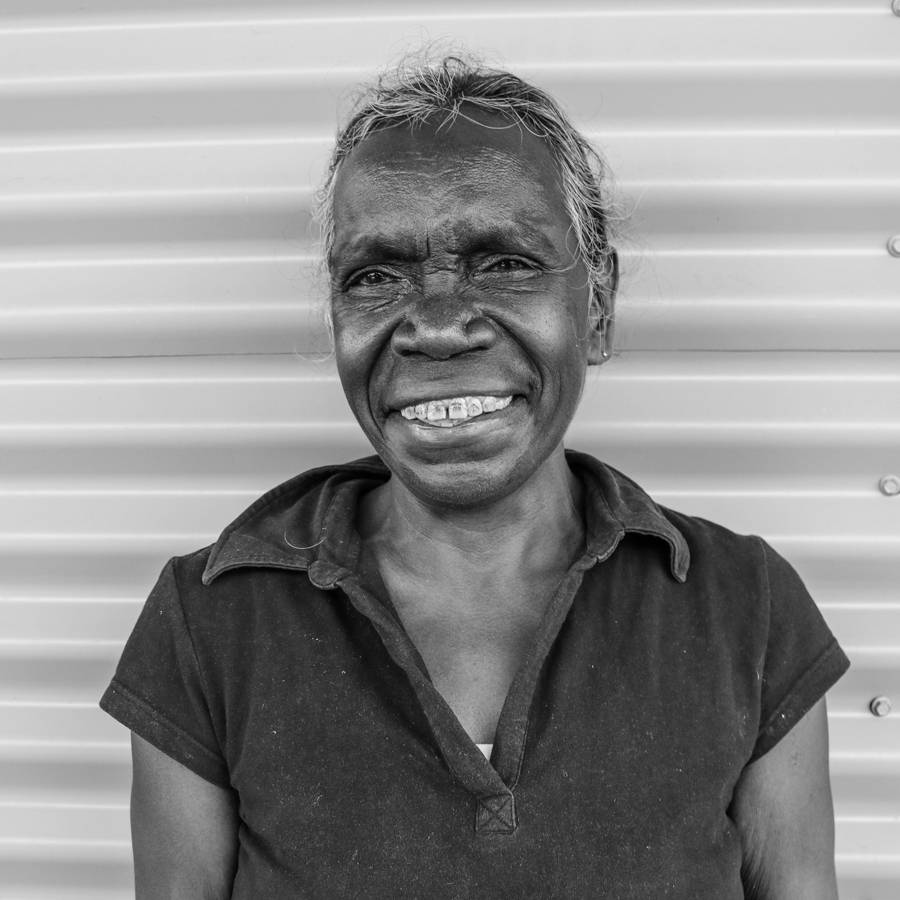 My mother is a Wunumbal Gaambera person, from the other side of the river. It's called Bouganville Peninsula and it's not far from Truscott (the air base). They used that years ago as an air base for the army, in WWII. When we got our native title back we got control of our country, and the air base. We don't want anymore mining people coming out there, digging big holes in our country. They did that in the 1970s. BHP dug a big hole in my grandfather's country, Ngarinin (Parry Harbour). Right now we're trying to make the government realise that our country is sacred. We fought for native title - my father's and my mother's people. We want to keep our country stable, how it was millions of years ago. We want to keep it as it is, without mining destroying our country.
I am a member of Wunambal Gaambera Corporation. Whenever they need help I go and give them a hand, like going out and welcoming people in country. We have a lot of tourists out in our country now, so we have to smoke them, welcome them. And teach the young kids what we have to do when tourists come to our country. Let them know how to be safe, and where to go on their trip. I love doing art, it relaxes me. It gets our stories out there too, our traditional stories about our country, and how our people lived.. Our elders tell us we have to learn and share the right stories. We tell our stories through our art."
---
---