Cissy Unghangu- Mission fruits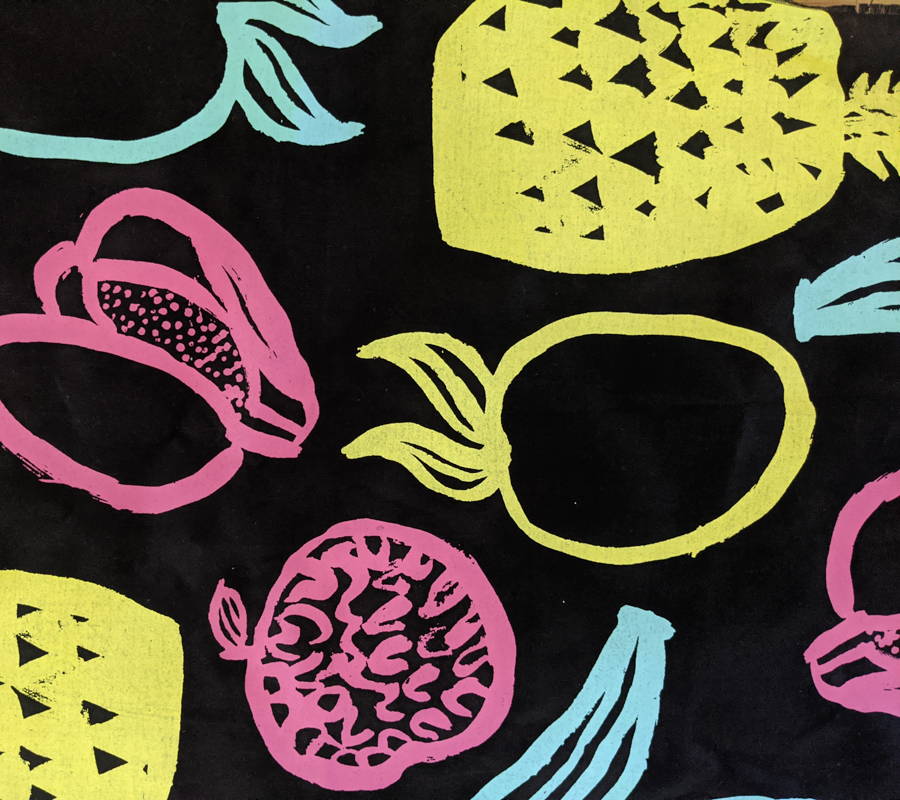 ---
Art story: Mission Fruits

---
Cissy: "I drew the fruit that we used to have back in the old days, during the mission times. The mission people planted a fruit orchard. There were so many fruits - banana, watermelon, cashew nut, pineapple, tomato. When I was growing up we still had big mob of fruits to try - I loved the cashew nut tree. Now there's mostly just lots of mangos. This is all way before my time - so I get Rosa (who's an elder) to help tell the story.
Rosa: "The mission garden had a lot of fresh veggies, fresh fruits. We did peanut farming too. Pineapples, mangos, dates, custard apples, tropical fruits: paw paws, bananas, we had everything down at the mission. Beetroots, carrots, silverbeets, capsicums, lettuce, you name it - we had everything here. It was our garden of Eden. We all helped in the garden after school."

Cissy: "When I see my design - how it got put on the computer - I feel good. It will look good on the clothes because of the colour. It will be all kinds of colours, because of the fruit. I can't wait to see."
---
---
ABOUT THE ARTIST - CECILIA (CISSY) UNGHANGU
"I live in Kalumburu, in the North Kimberley WA. All my family are from here. I'm a Gaambera person on my mum's side, and on my dad and grandmother's side I'm a Kwini person. Gaambera country is up around Truscott area; you need a plane or a car to get there. Kwini people are the Traditional Owners of the country around Kalumburu.
I live with my three kids - Melita (16), Ruby (12) and John Paul (one). I like to take the kids to play basketball - there's a big court in Kalumburu. I love to go out fishing, and for a walk to the airport or the creek. We can't camp at the moment because I worry about the baby crawling out to the sea! I love going out bush; I feel happy and free. I like doing pictures and artwork - it makes me feel good - but I wouldn't call myself an artist"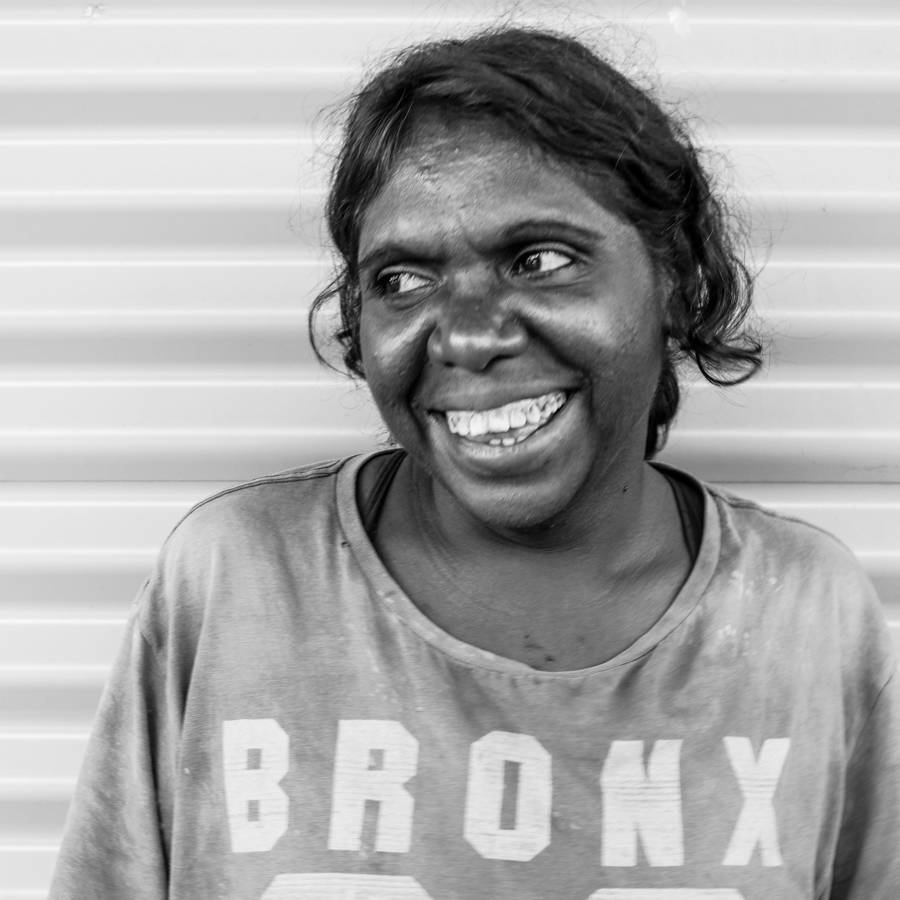 ---
---