NAIL FISH - ART STORY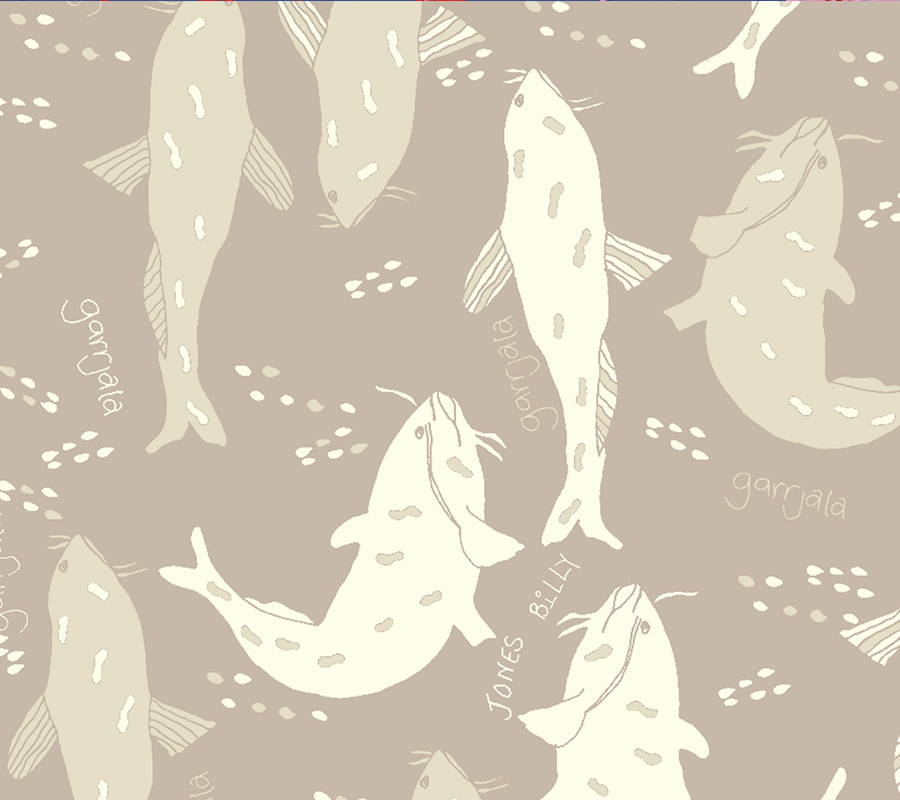 Nail Fish - Garrjala
By Jones Billy
---
ART STORY
"This design is about Nail fish – or Garrjala in Alawa language. It's also known as Balan Balang. You can find it in the billabong in Minyerri. It has what looks like a little beard, and it also has a nail coming from its back. It's really sharp and dangerous, with poison on the tip. If it stings you, you'll get so sore. If we get stung, we use the leaves from the white bark tree (break the leaf off and chew it) to put on the wound.
Every time we go out bush fishing we hope to get this type of fish, as well as catfish, bream and turtles. This fish can grow up to one metre. You notice it in the water by the bubbles that it makes. The kids are scared of it, if they see those bubbles in the water, they'll get out!
We catch it by fishing – throwing a line in - using beef, or water mussel or worm for bait. Or we catch it by poisoning the water with a native tree that we've got. You just cut the limb off the tree, then stir it in the water like a big spoon. That makes the fish gasp for air, and float up to the surface, and then we catch them and cook them on the coals and eat them! Tastes sort of like barramundi. People who have diabetes like eating this fish; it's good for them. Bush foods make them feel good, better than a medicine.
I had this design in my memory – thinking of this fish, I could draw it on a piece of paper – it was in my head! I think people will like wearing it!"
---
---
ABOUT THE ARTIST
Jones was born and bred Minyerri. His mother Josie is one of the nine Wilfred sisters. His father's country is Arnhem Land. Minyerri is 270km out from Katherine, past Mataranka, on the Roper Highway.
"Minyerri, it's a good place to live – our ancestors have lived here for a long long time. My grandfather was the key holder, Djungaya for this place. Minyerri lifestyle is good – but not much happens around here! Most of the time we love going hunting and camping with our families. Now we've got 4WD it's a lot better – long-time ago people had to walk out to go camping.
My mum's mum was a real grandma to everyone - she was the one who taught me everything about hunting, bush food, how to survive in the bush. If I break down in the bush, I know how to find water because of her. Since I was a kid, I've loved going out bush: fishing, walking around in the bush, looking for bush tucker, hunting; you never get bored in the bush."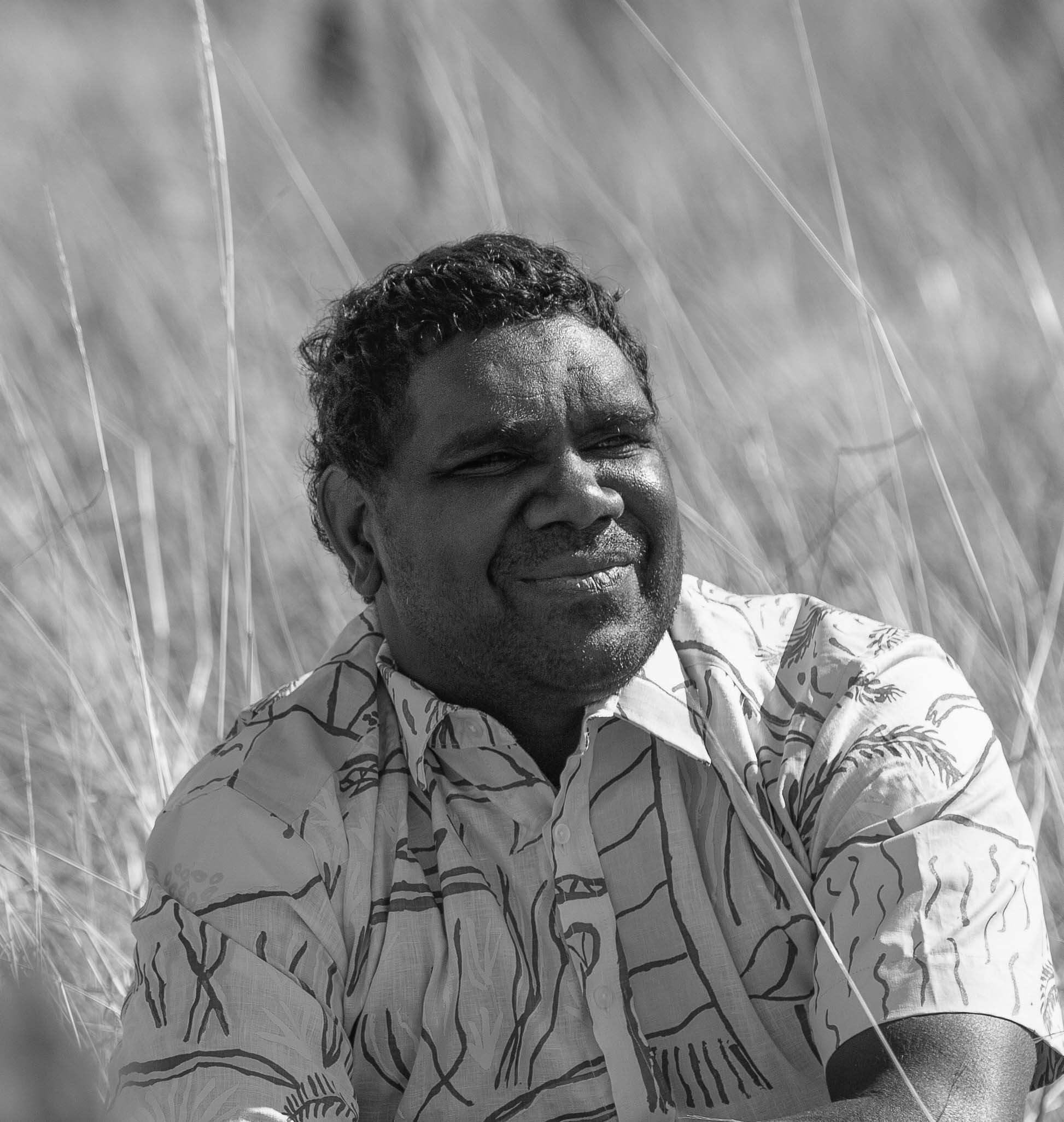 ---
---