NANCY MCDINNY - COLLABORATOR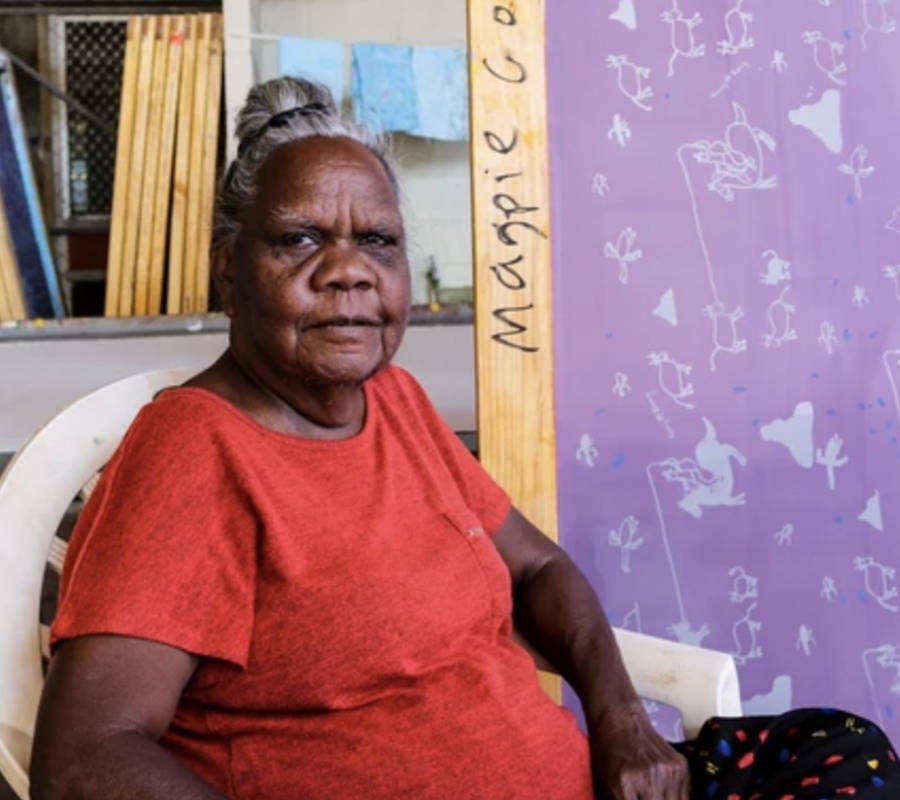 ---
Nancy McDinny is a Yanyuwa and Garrwa woman, born on Fetrel Island, in the Gulf of Carpentaria (NT). Her Aboriginal name is Yukuwal and her skin name is Nangalama.
Nancy is an established artist and a respected keeper of language and cultural knowledge. In her paintings she shares Dreaming stories, and the traditions she learnt from her parents and grandparents, including hunting, fishing, and collecting bush tucker. Nancy is an outspoken advocate for her people and country. She is a major voice in the Frack Free and anti-mining movements; her recent works often depict these themes.
Nancy currently lives with her husband Stewart at Sandridge Outstation near Borroloola.
Nancy created this design in September 2017 during a screenprinting workshop in Katherine run by Tim Growcott and Millie Shorter, facilitated by Magpie Goose in partnership with Katherine Regional Arts. This is her first foray into large scale textile design.
Explore Nancy's prints below.
---
---
---