MARLINGU (OYSTERS) - NINA MARALTADJ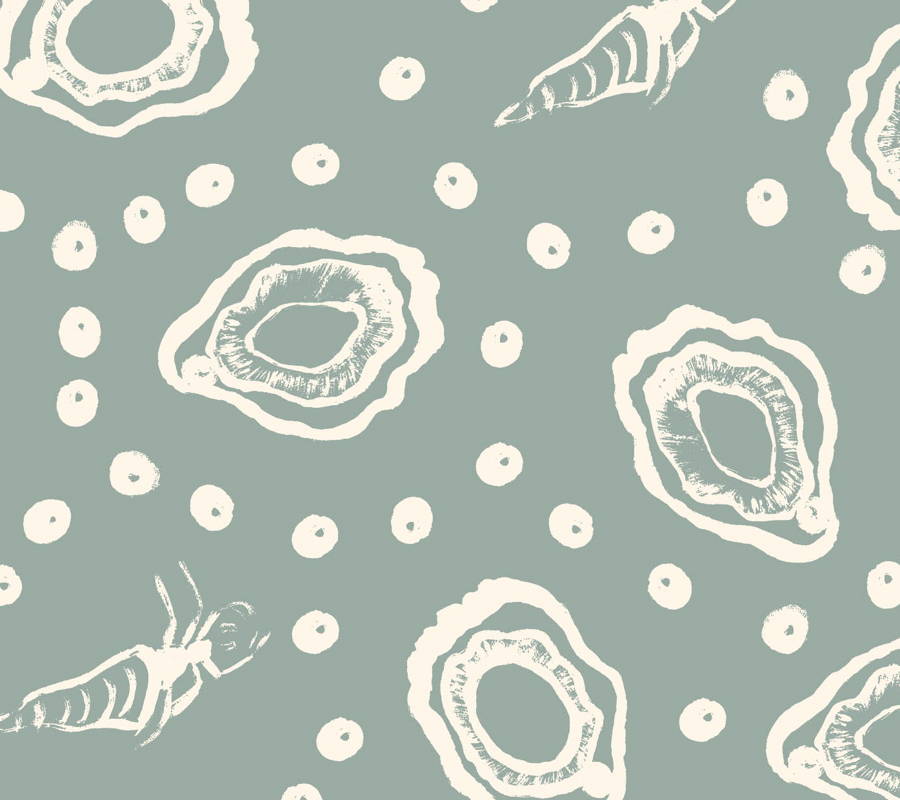 ---
Art story: Marlingu (oysters)

---
"I created this Marlingu (Oysters) design for Magpie Goose in August 2018. We get a lot of oysters at McGowan beach. The old people used to tell us that oysters are good medicine for when we have chest problems, like heavy colds and flus. We eat them raw, but sometimes we cook them on the coals; they're more yummy this way! We get them straight off the rocks; we get a hammer or an axe and just chip it off the rocks. You can get them all along the coast; so if we get too much from McGowan, then we go to the next beach.
Our whole family goes out camping at the beach. Makes us feel good - to be out on country, and to feel the spirit of the bush. There's no stress. Nothing stressed about the bush! Just peaceful there. My design also has the pearls that you can find in the oysters - but we don't get them as big as the ones you see in Broome! Some people they just keep it when they find pearl; some people make necklaces out of it! I have found little black small pearls before. There's a lot of pearl farming in Broome."
---
---
ABOUT THE ARTISt - NINA MARALTADJ
"My name is Maria Maraltadj but people call me Nina. I have lived in Kalumburu all my life. I am Kwini, and my language is Bela. My family's country is Cape Londenery area. I live in Kalumburu but we take our children to McGowan beach on the weekend and school holidays. It's just 20km out of Kalumburu. We've been going there since we were kids; that's when the old people used to teach us what to eat; what to find in the bush. Now we're teaching our kids.  
I have two children, and two grand daughters. My sister runs Bela language courses here in Kalumburu; I help out by teaching the kids when I'm looking after them. I like getting together with the women at the Women's Centre: to have a yarn, and paint. I mostly paint the Gwion figures that the old people used to do as rock art (you can find these in my mothers country, along the coast); they are the ancestors of our people. They are also our protector spirits of us and our sacred places and waterholes. Their songs and dances are about their journey through life."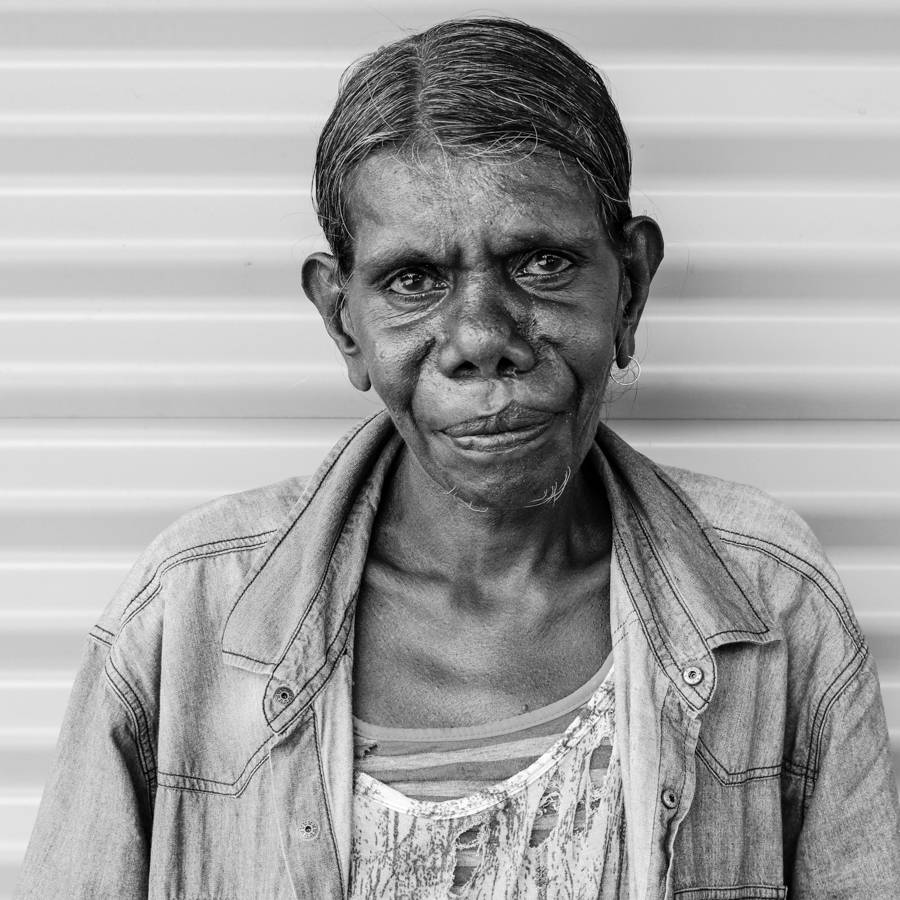 ---
---