Steph, Mark, Javed and Remi from Publisher Textiles in Sydney
Publisher Textiles
Commercial Screenprinters

Publisher Textiles, founded in 2002, is owned and run by Mark and Steph in Leichhardt, Sydney. Publisher's two full time printers - Javed and Remi - are masters of their trade, having over 15 years printing experience between them.
Mark has been a passionate screen printer since discovering the craft when he was 18. Mark produces original designs, which are printed by the team on 40m tables using traditional methods, and are translated into wallpapers, home furnishings, textiles and fashion.
Steph comes from a background in retail fashion, and is committed to making Publisher part of the movement fighting disposable fashion. Steph and Mark have recently launched a clothing line featuring textiles printed at Publisher.
The Publisher Textiles crew are committed to supporting and growing traditional methods of screenprinting, in Sydney and around Australia. In recent years Publisher have partnered with remote Aboriginal art centres in order to share skills, and grow capacity in the screenprinting sector, as well as help meet large screenprinting orders. Read more about how Publisher first entered the Indigenous print space here.
---
---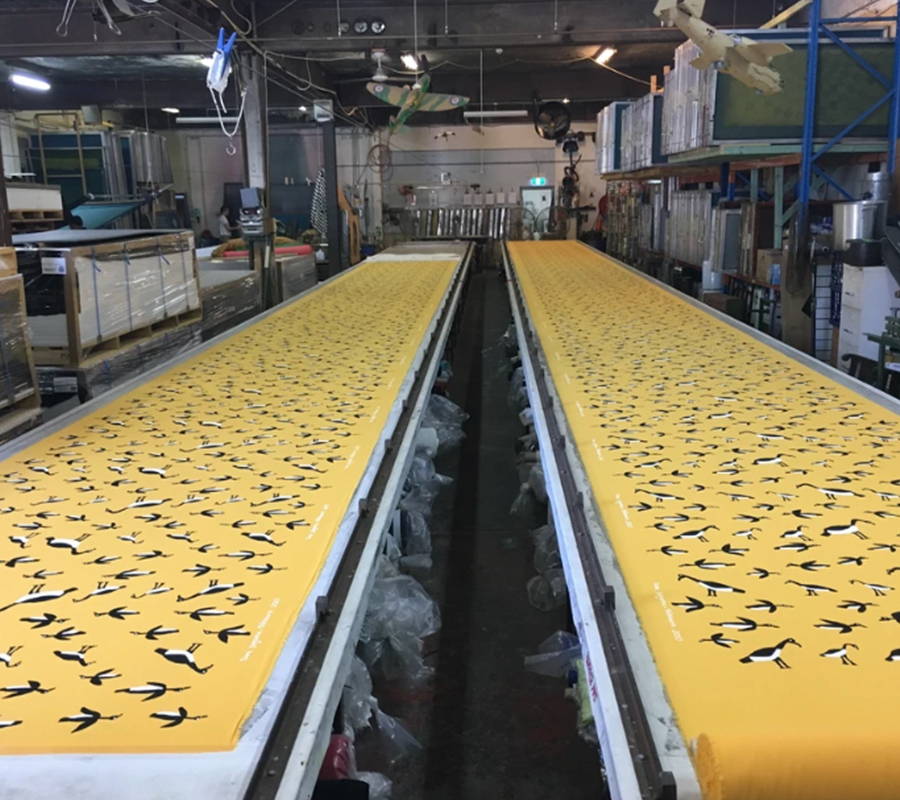 80m of magpie geese glory; printed on behalf of Babbarra Designs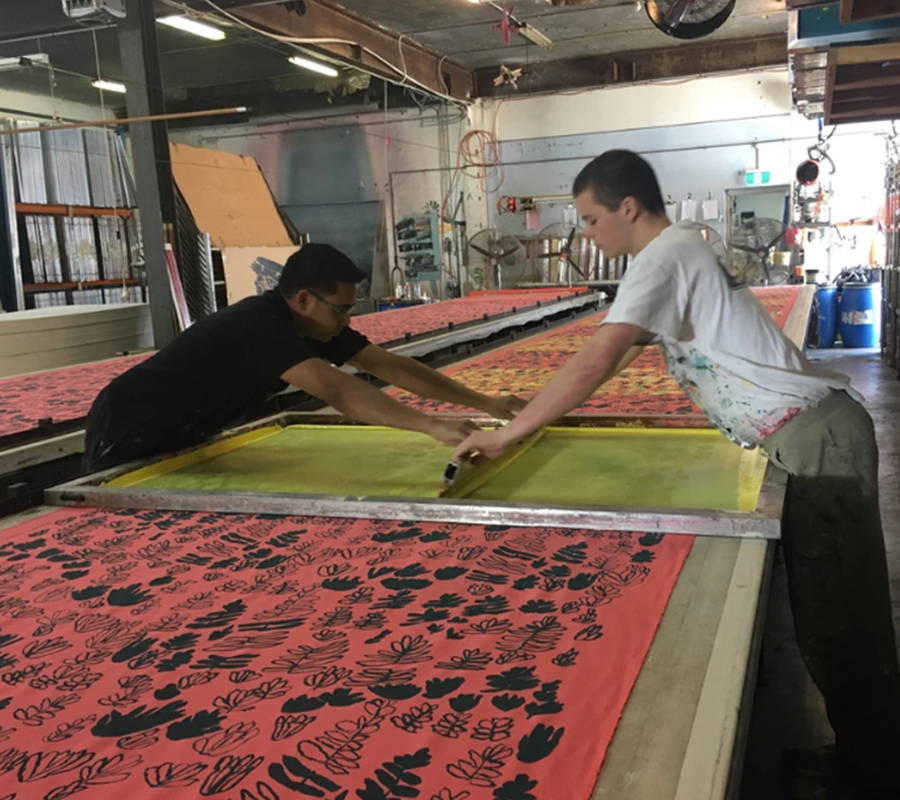 Javed and Remi at work on Publisher's 40m tables
---