PUKUMANI POLES - PRINT
Pukumani Poles
By Bede Tungatalum
---
ART STORY
'Pukumani' is a ceremony that occurs approximately six months after the deceased has been buried. This ceremony is regarded as one of the most important as it ensures that the 'mobuditi' (spirit of the dead) goes from the living world into the spirit world. Before the ceremony, in-laws are commissioned to carve tall totemic poles – Pukumani poles. These are placed around the burial site during the ceremony, and symbolise the status and prestige of the deceased.  The Pukumani ceremony allows Tiwi full expression of their grief. It is a public ceremony and provides a forum for artistic expression through song, dance, sculpture and body painting.
---
---
ABOUT THE ARTIST
Bede Tungatalum was born at Wurrumiyanga (Nguiu), Bathurst Island in 1952.
His country is Munupi, Melville Island, and his skin group is Yarrinapinilia (Red Ochre). Bede learned carving from his father, the well-known sculptor Gabriel Tungatalum. While at school he was taught to cut woodblocks for printing, and his earliest prints date from the late 1960s.
Bede established Tiwi Designs with Giovanni Tipungwuti in 1969 – to produce hand printed fabric that incorporates traditional Tiwi designs.
Bede works in carved and painted wooden sculpture, lino and screen print, etchings and carvings. His work is held and exhibited widely across Australia. Bede draws on his Tiwi artistic traditions to produce his prints:
"It is good to show the other Australians that we can produce beautiful works of art, using white man's techniques but doing Aboriginal way of art. What I do at Tiwi Designs is printing and designing. I also do carving which I enjoy doing most. Now I'm on to canvas painting. I put a lot of work into this. It's good to see that other young Tiwi men are doing carving and canvas painting and also printing at Tiwi Designs. I hope that Tiwi designs will keep it up in the future, the good work of art".
Biography adapted from The Australian Art Print Network and National Gallery of Australia, 2002.
See more at: tiwidesigns.com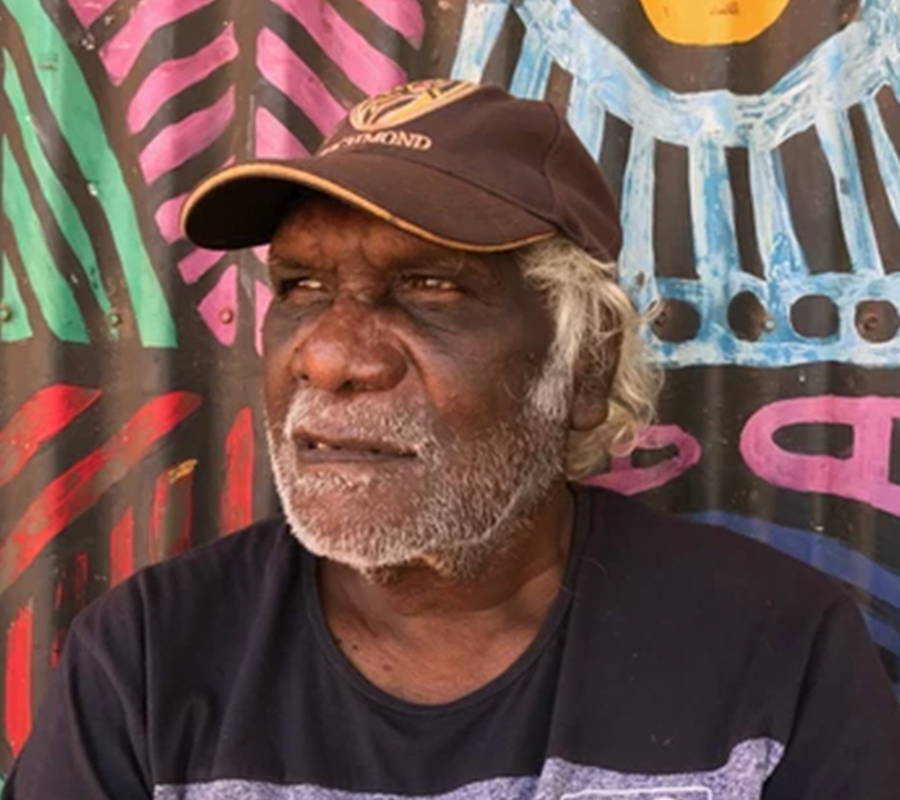 ---