SACRED LAKE - PRINT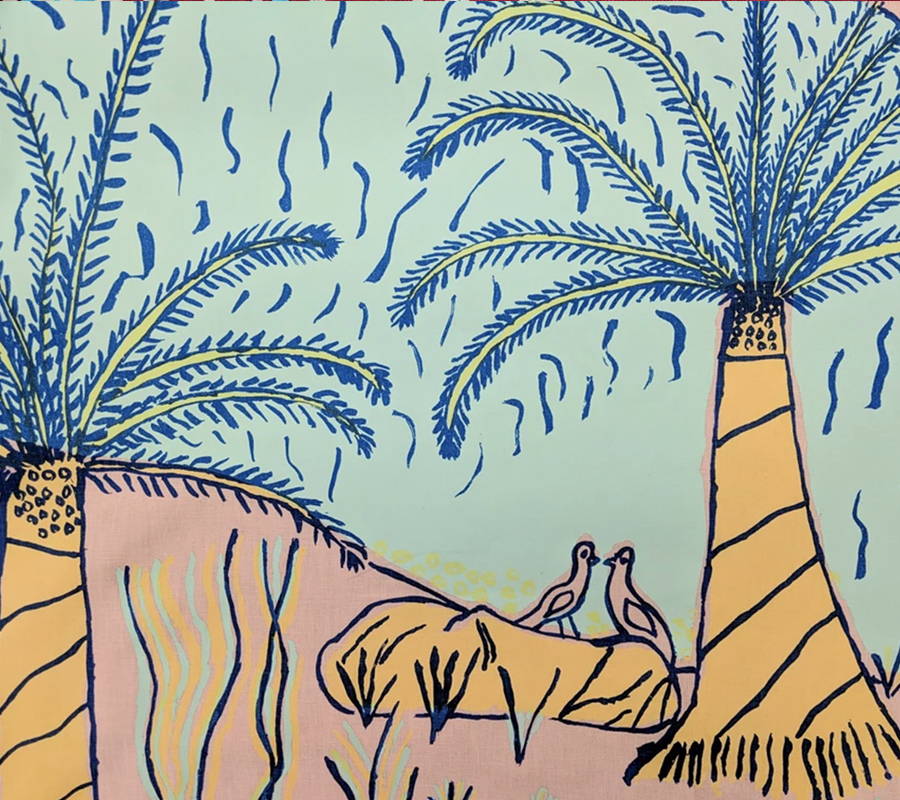 Bulgan Warra - Sacred Lake
By Madge Bowen
---
ART STORY
This design depicts my mother's country of Bulgan Warra. Bulgan Warra stretches from south of Cook Town (Gundarr) up to Leggets Creek (a branch of the Endeavour River).  
This is the place of my ancestors. My mother and her brothers were taken from this country as part of the stolen generation – the white police came in and took them - the boys to Cape Bedford, my mum to Yarrabah. My mother's brother who is also from this country tells me a lot of dreaming stories about this place.
In this design there's a big mountain with a lake – this is the northern boundary of Bulgan Warra. There's lots of wildlife in this area – kangaroos, echidnas, goannas – all sorts.In the lake there's long neck turtles, and lily pads growing. In the trees there's lots of different kinds of birds. This tree – the curtain fig tree – has become famous now! Every time I'm asked to draw something, I have to draw this tree; this scene."
This design was created at the HopeVale Arts and Culture Centre during a workshop with Cairns based Textile artist Bobbie Rueben.
---
ABOUT THE ARTIST
Madge was born in Yarrabah in 1946. Her parents were both stolen from their families as children and taken to Yarrabah mission.
Madge's mum Myrtle's language is Western Kuku Yalanji, and country is Bulgan Warra (Kings Plain, south of Cook Town). Her dad Nolan's country is up around Maytown, north of Laura.
Madge's mother died when she was 6, so she was sent to HopeVale to live with her mum's brothers (who were also stolen from their family as kids and sent to Cape Bedford Mission, which became HopeVale).
"After I left school I did some domestic work in mission staff homes. I stayed in the dorm until I was 21, when I got married. That was freedom for me – to get out of the girls' dormitory. Then I worked at the school for 21 years.
I ended up with six children – the oldest one just turned 50! After my husband died, I couldn't stay home – all my kids were at school, or had moved out. What can you do at home? Just the housework, then you've got nothing else to do! So I decided to go to the art centre and join in with the other ladies – and we're still here".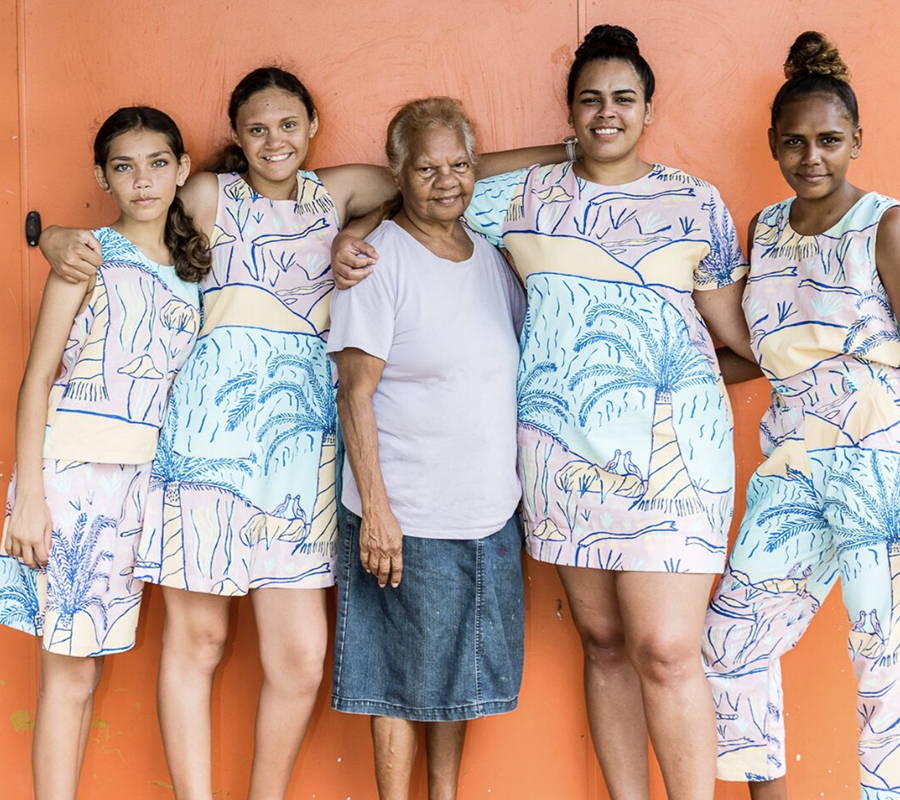 ---
---