Sister Scholly - Nina Maraltadj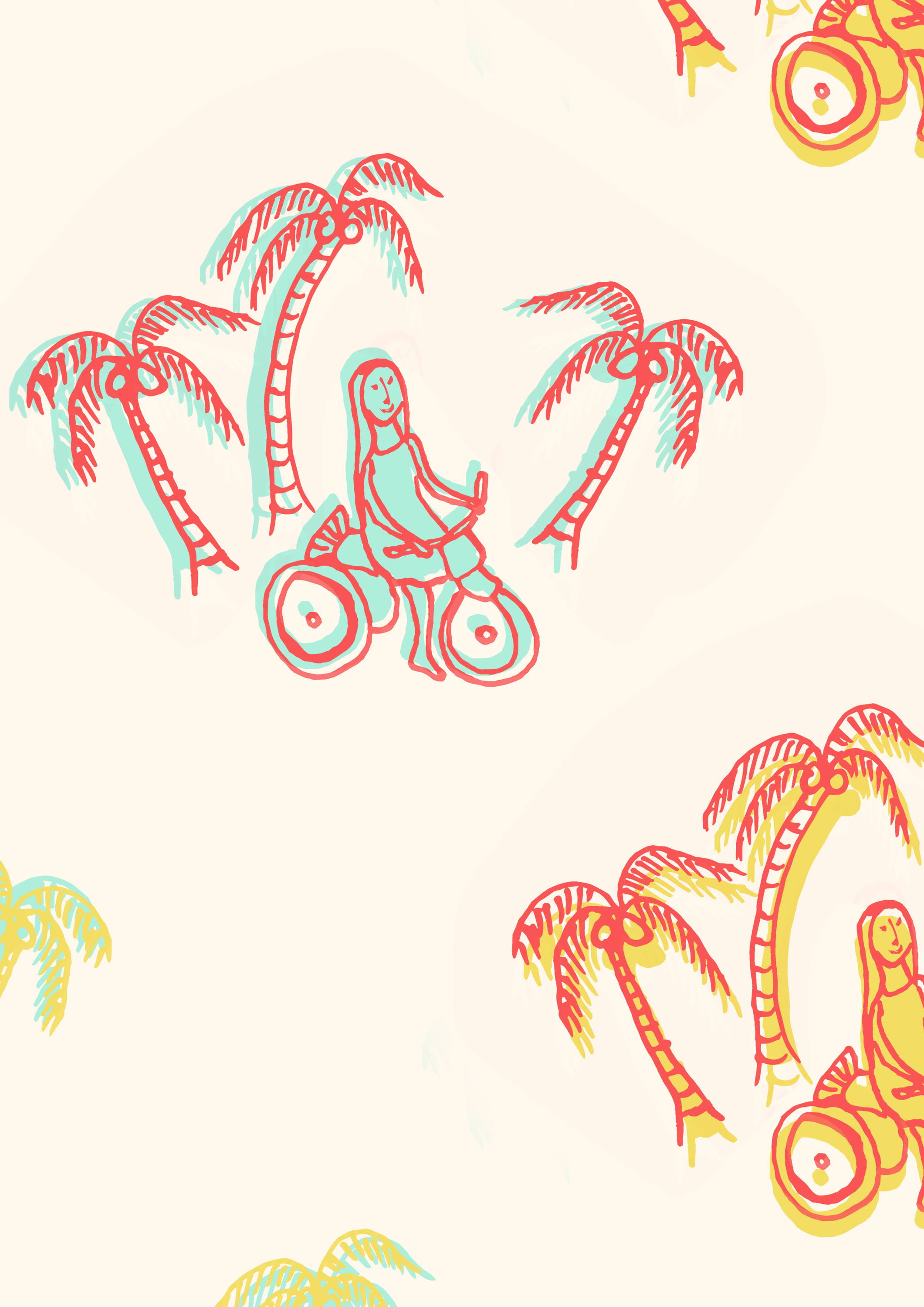 ---
Art story: Sister Scholly

---
"Sister Scholly (Scholastica) was a nun here in Kalumburu. She came over from Spain when she was very young - maybe 20. Sister Scholly was one of the the first nuns here when they started the mission - there were about six nuns - and she was here until she died (aged 90)! The missionaries came on a boat from Spain to New Norcia, near Perth, then came up to the Kimberley area. They wanted to help Aboriginal people - so they came to Kalumburu to start a mission up here. All the nuns learned the community language (mostly Kwini Language - Bela) - from the old people that used to help out at the mission.
Sister Scholly saw me grow up - I was in my 20s when she died. She was like a mother and a grandmother to all of us in Kalumburu. All the women who grew up in the convent used to call her mum - my mother was one of them. My grandmother died giving birth to my mother, so my grandfather came in from the bush and dropped her off here with the nuns. She also raised some of the old ladies who are here now in Kalumburu; old girls now.
My mother used to work for her milking the cows, and taking the fresh milk back to the convent to make cream and butter. Sister Scholly always had breakfast waiting for me when I went with mum.
As she was getting older Sister Scholly couldn't walk around the community, so the community got her a quad bike! With her quad bike she used to go to all her favourite swimming spots, go to the beach, down to the river. She used to love taking us kids for a ride everywhere!"
---
---
ABOUT THE ARTIST - NINA MARALTADJ
"My name is Maria Maraltadj but people call me Nina. I have lived in Kalumburu all my life. I am Kwini, and my language is Bela. My family's country is Cape Londenery area. I live in Kalumburu but we take our children to McGowan beach on the weekend and school holidays. It's just 20km out of Kalumburu. We've been going there since we were kids; that's when the old people used to teach us what to eat; what to find in the bush. Now we're teaching our kids.  
I have two children, and two grandaughters. My sister runs Bela language courses here in Kalumburu; I help out by teaching the kids when I'm looking after them. I like getting together with the women at the Women's Centre: to have a yarn, and paint. I mostly paint the Gwion figures that the old people used to do as rock art (you can find these in my mother's country, along the coast); they are the ancestors of our people. They are also our protector spirits of us and our sacred places and waterholes. Their songs and dances are about their journey through life."
---
---