Catch a stingray with a spear - Catherine Bundamurra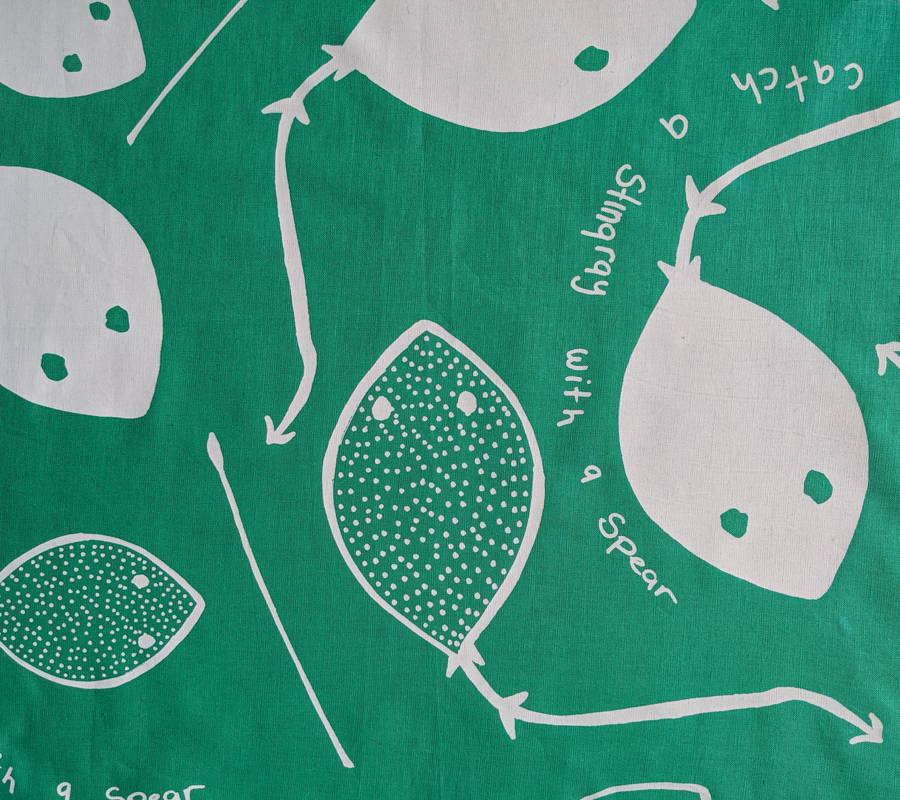 ---
Art story: Catch a Stingray with a Spear

---
"My design is the stingray and the spear. The spear is for hunting the stingray.
We go hunting in the marsh at my homeland - Marra Garra - for stingray. We love going fishing. The kids like to make a spear, and then catch stingray, crab, fish. Stingray tastes good - like tuna. We like to eat it in the fire. We separate the fat and the liver; separate the meat; and then cook the liver and the meat up with the fat. There's a few different stingray - we eat the big brown one. We don't eat the ones with brown dots. Kids and people in Kalumburu love eating stingray, and fish and crab. The boys and the older men still make spears.
My daughter loves her fishing. She won a fishing competition, she got the first prize, a voucher.
I have never done designs for fabric before - I think my artwork will be good on clothes."
---
---
ABOUT THE ARTIST - CATHERINE (CATHY) BUNDAMURRA
"I grew up in Kalumburu (in the Northern Kimberley region, Western Australia). My family is Kwini tribe, but we're half desert mob. My father is from country over near Port Hedland.
The old people [in Kalumburu area] used to live in the bush, going hunting, inland; and fishing in the salt water. Then they got them, put them on a mission, grew them up.
My father came to Kalumburu from Port Hedland when he was 9 years old. My mum was working with the nuns at the mission here, and they got married when they were old enough. My mum and dad had 10 kids. My dad worked opening all the roads up to the beaches; my mum worked at the mission, and raised us all up. My oldest brother and oldest sister helped my mum look after us. We lived in a little small house.
Sometimes we go visit family in Port Hedland. I go to the Kalumburu Strong Women's Centre to do artwork. I normally paint animals - goanna, fish, snakes - sometimes Wandjina, sometimes Gwion figures."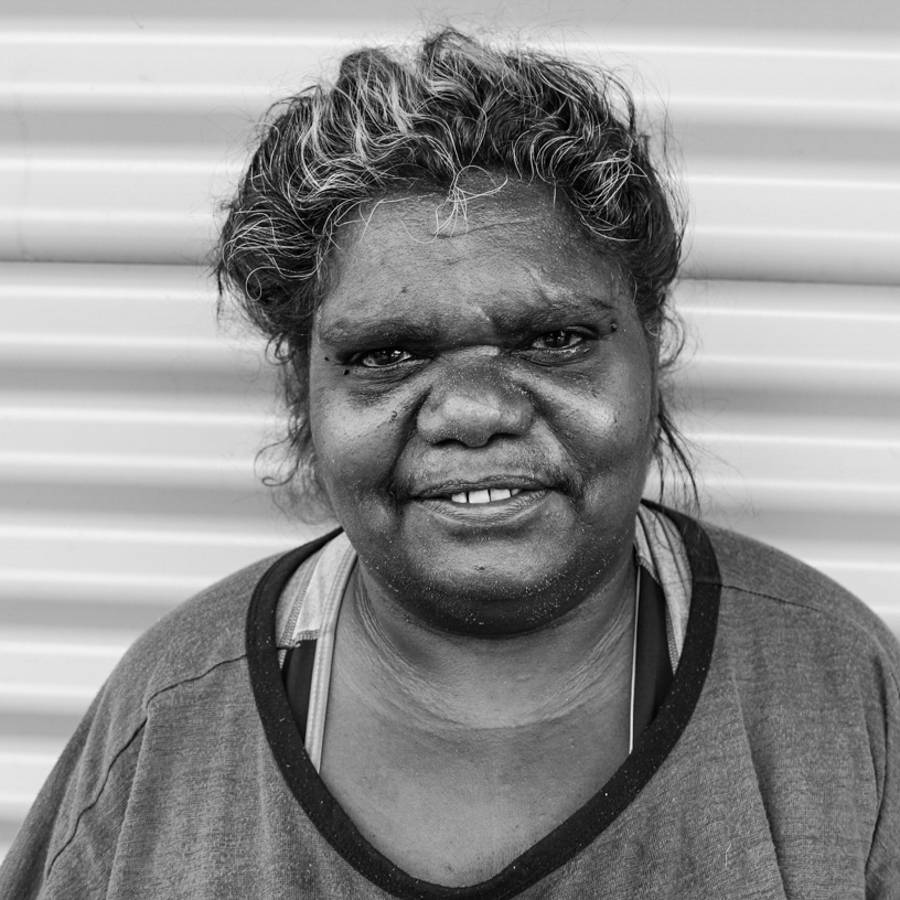 ---
---