WATTLE FLOWER - PRINT
---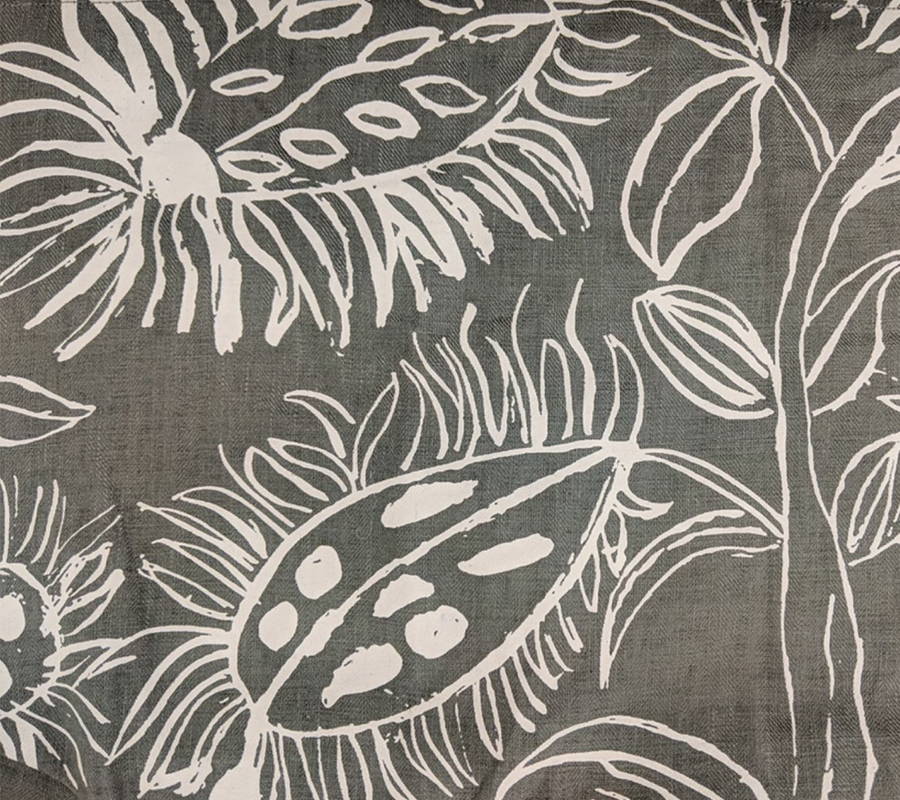 Yarrun - Wattle Flower
By Gertie Deeral

---
ART STORY
"Different signs in the bush tell you the different seasons of the year, what things you can touch, what you can use, and what you can eat. When you see that the wattle is in bloom, you know that the sea foods are ready to go – the crabs and the prawns are fully grown and ready to catch. The fish, sea urchin, oysters, even the turtle are fat and really yummy. I don't know what time of year it is but we just look at the wattle in bloom, then we know! Our grandfathers and grandmothers didn't know the months of the year – they'd just look at the flowers."
This design was created at the HopeVale Arts and Culture Centre during a workshop with Cairns based Textile artist Bobbie Rueben.
---
ABOUT THE ARTIST
Gertie is a Guugu Yimithirr artist from HopeVale community in Far North QLD. She was born in Woorabinda (West of Rockhampton) in 1944, after her family were forcibly moved from Cape Bedford mission, when the German missionary was suspected of being a spy. Gertie's family returned to the new mission site at HopeVale when she was four.
Gertie's country on her mum's side is Dingal/Cape Flattery, and family totem is the stingray ("when you go to Lizard Island on my mum's country, you'll see it's the shape of the stingray".) Her family totem on her father's side is the owl - Whumbul in Guugu Yalanji language; and his country is from Maytown / Bloomfield / Mossman down to the Daintree.
Gertie left school at age 16 and worked as an indentured labourer at the pastor's house "doing laundry, cooking, scrubbing the floors, ironing, making beds. That was the time of rations – flour, milk, sugar, tea leaf. Then there was freedom after the mission days. I got a job at the aged care where I worked for many years.
Gertie has raised six sons, has 15 grandchildren, and now lives on a farm about 10 minutes out of HopeVale. She loves to tell her grandchildren dreaming stories in the garden out the front of her house, and sit and listen to the birds.
"When I see people wearing my designs I feel happy. I'm really glad. They went a long way, and I'm very proud. This didn't used to happen (during the mission days)- old people coming together, doing art, sharing culture. Now the little kids are getting interested and learning about culture again. It's good."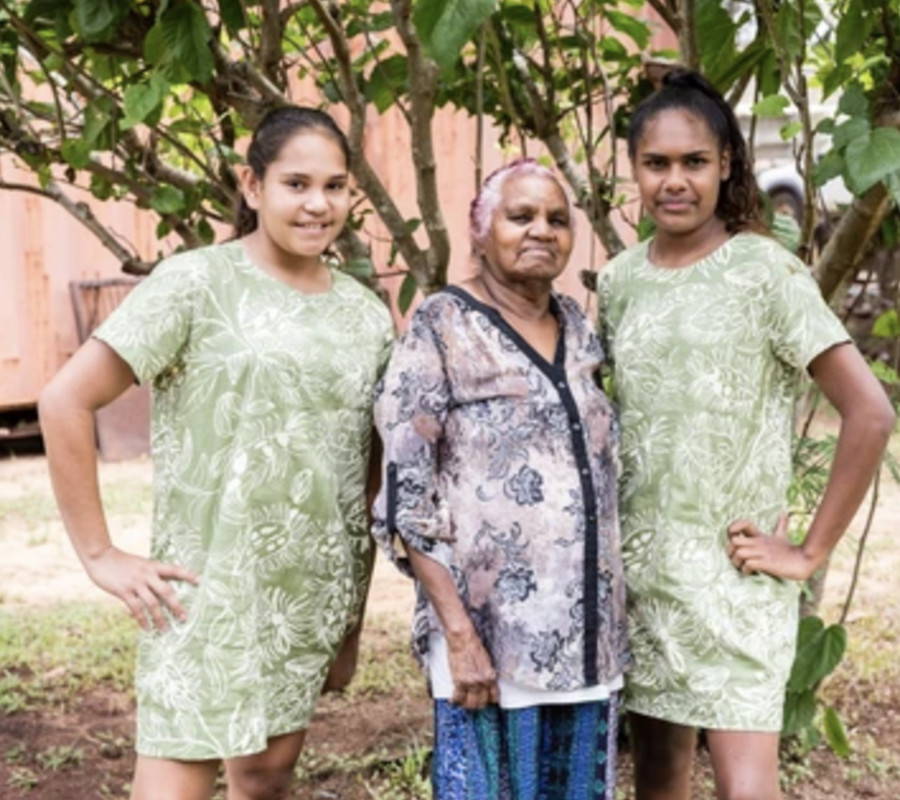 ---
---