WHITE COCKATOO - PRINT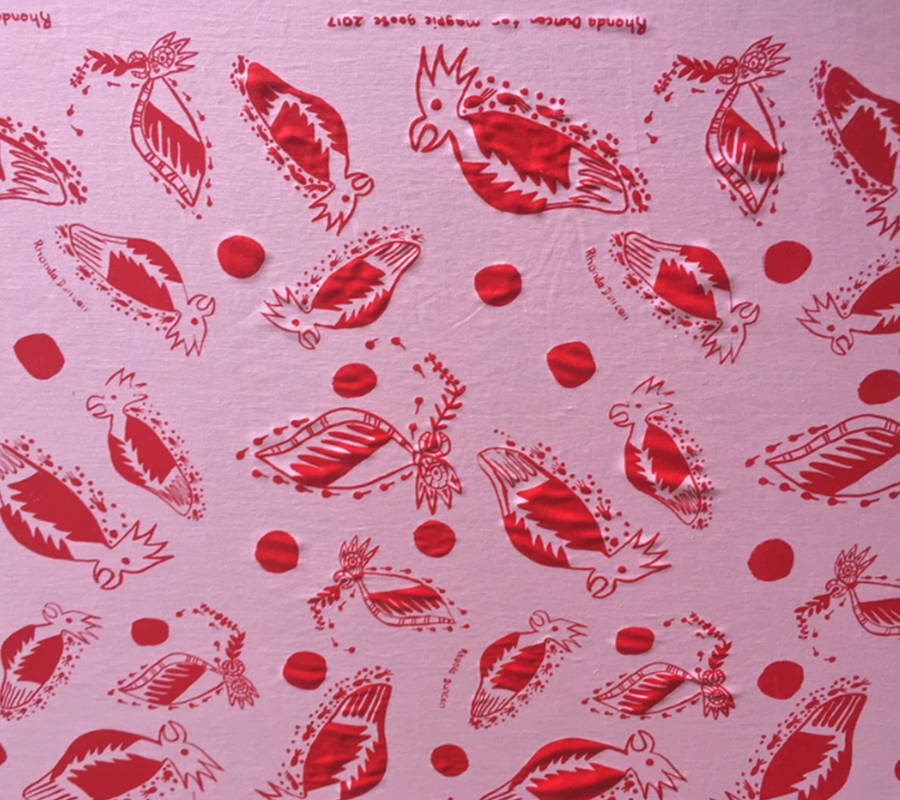 White Cockatoo
By Rhonda Duncan
---
ART STORY
"This design I did is the totem of my mother. It's called 'white cockatoo'. I drew all the bushes and leaves from the branch, because that's what the white cockatoo eats for its meal.
This is my first time that I did screenprinting. I love doing all my art, because it makes my mind feel good. I like putting designs on fabric because it helps continue my art and my passion."
---
---
ABOUT THE ARTIST
Rhonda moved to Katherine in 2016 after her partner passed away. She became a painter, a carver and a weaver after watching her three brothers and two sisters and begging them to teach her. "One day I went to the shop and got a blank paper and some colours, and started doing my designs. Then it went straight into my head – that's it. I didn't leave doing my art after that. I just went on and on and on."Rhonda was born in Ngukurr in 1966, and grew up in nearby Urapunga. Her Aboriginal name is Brongin. Her father's language is Rittarungu her mother language is Ngalakan. She speaks a mixture of these languages, as well as Kriol and English with her family.
She says of painting, "It is good because it makes you feel good inside your heart and mind. Sometimes when I don't have space to go out with a car I love doing painting because it takes me somewhere. It really makes your mind relax – the image of land and nature. Sometimes you think about the old people and how they used to live in the land - the rivers, the billabongs, hunting, animals and everything- coming together to share the food and the life."
In September 2017 Rhonda had her first experience of textile design at a workshop run by Tim Growcott and Millie Shorter, facilitated by Magpie Goose in partnership with Katherine Regional Arts. When asked about putting her designs on texitiles, she says: "Make me feel proud; I love doing it. I have so much inspiration – my painting, my families, it's good."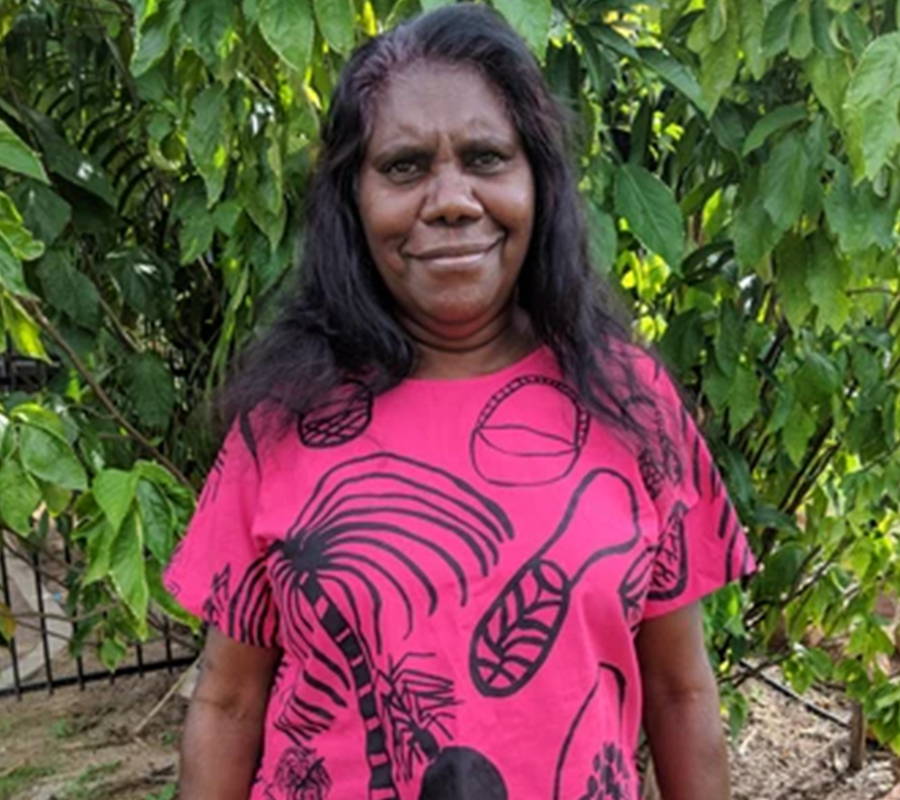 ---
---
---
---