ART STORY: Miinimbi (Whale)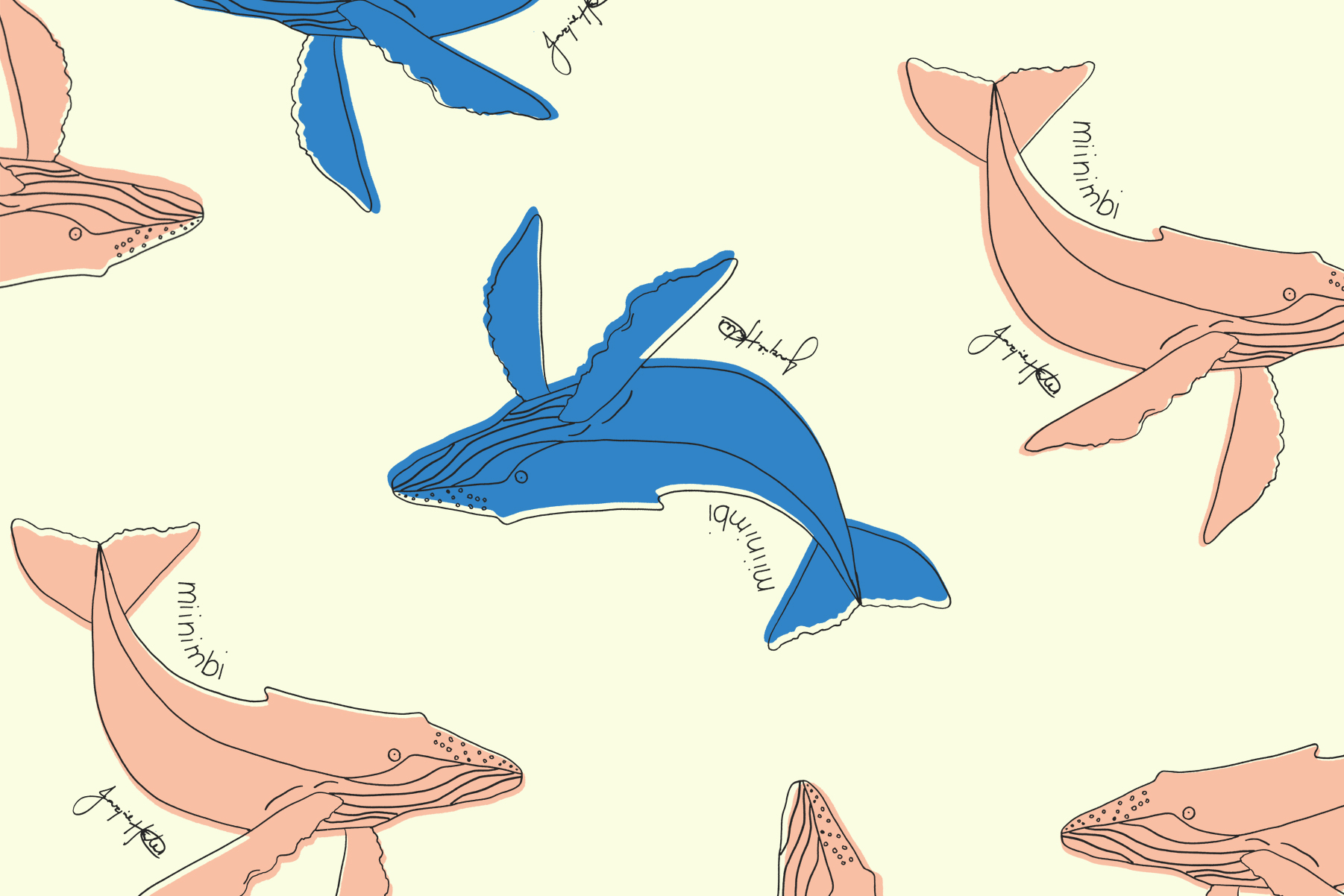 ---
You can see the whales (Miinimbi) from our family block on my father's country, Hunter's Creek, where the salt water creek runs into the Indian Ocean. It's beautiful there. You only see the whales once a year, when the dugongs are moving out, and the 'marry turtles' are moving in for mating season. This is a special time of year for everyone - because if we catch a marry turtle (the ones with eggs), we have a big feast and share it with all the family!
If you want to see whales Down South, you have to pay lots of money! But we get to see them for free. They come in around August/ Sept when the season is coming into the hot weather (Djalalayi season), when we've finished Bargana (cold season). They're around until December, then at the end of December the rainy season (Mangal) comes in. I don't know where they go next- maybe Down South or overseas!
I love watching the whales, I've made a real connection with them- that's why I paint them!
---
ABOUT THE ARTIST: Jacquie Hunter
I'm a Bardi Jawi person from Ardyaloon - on the Kimberley coast, right on the tip of the Dampier Peninsula. We're surrounded by blue crystal waters of the Buccaneer Archipelago. This is the most beautiful place on earth you can be. It's so peaceful. It's like a healing place. It's just a place you wanna relax on the soft sand and watch the blue ocean come in and go out. It's heaven here.
My dad; my whole family is here. I have two grown up girls, and I grew up 8 of my nephews. They're scattered everywhere now! I've just got my little 6 year old nephew with me now. I go to our family block every weekend - Hunter's creek- between Ardyaloon and Cape Leveque.
I've worked at the Ardyaloon school for 17 years; now I'm training to be a teacher down in Perth. I want to be a teacher because I love children; our Aboriginal children need us.
I've always loved painting - my grandmother was a painter. All my cousins are painters. I've started painting at home - I just love doing it.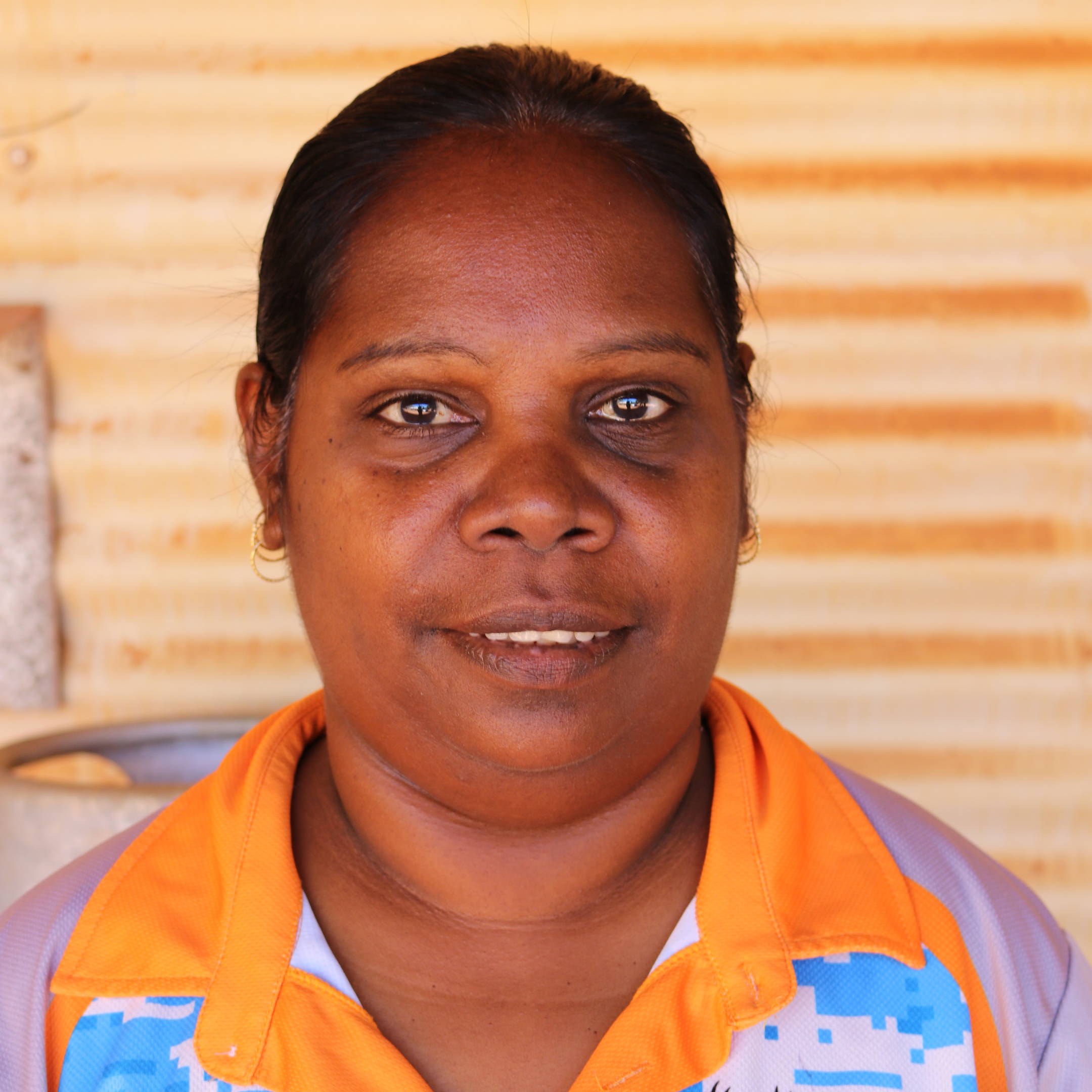 ---
---