Yaama!
It's been a couple of months now since the official transition of the business and I'm often getting asked "how's it going?" I thought you'd love to know too so i'm writing to you with my reflections.
This business has so much heart
We continue to discover just how much this label means to people and it makes our hearts smile. The core of this business is showcasing and elevating the stories and culture of our mob from across Australia. It creates a huge impact for everyone involved, from the artists whose stories are heard and celebrated, to the people who want a deeper connection with our culture and who proudly wear the clothes. The ladies in Kalumburu were celebrating their most recent licensing payments from Magpie Goose, and I loved hearing from them how this cash injection was making a huge difference in their lives - they were off to the shops to buy whitegoods and lounge suites, items that are often unattainable. This story put tears in all of our eyes and is the reason we do what we do.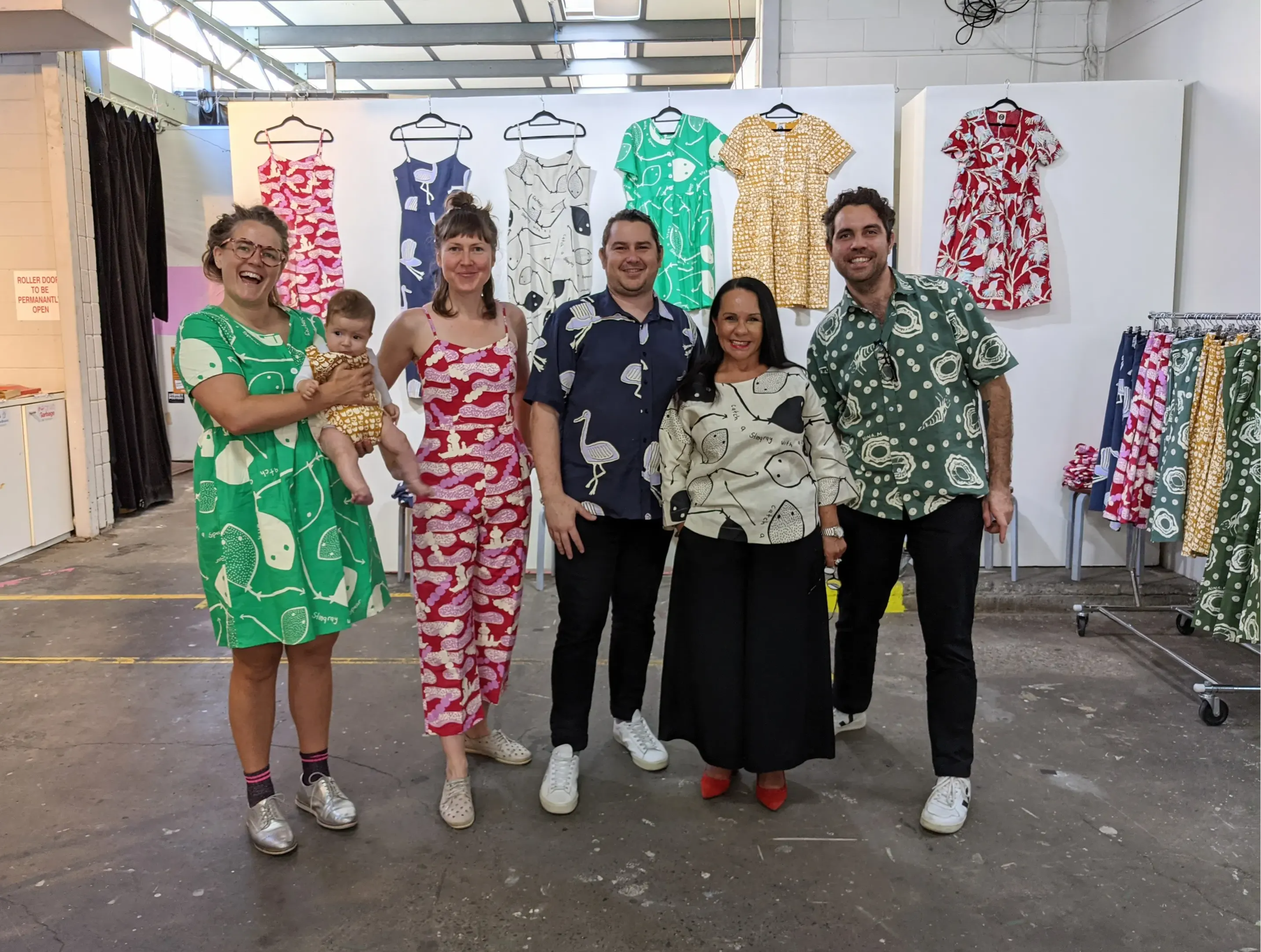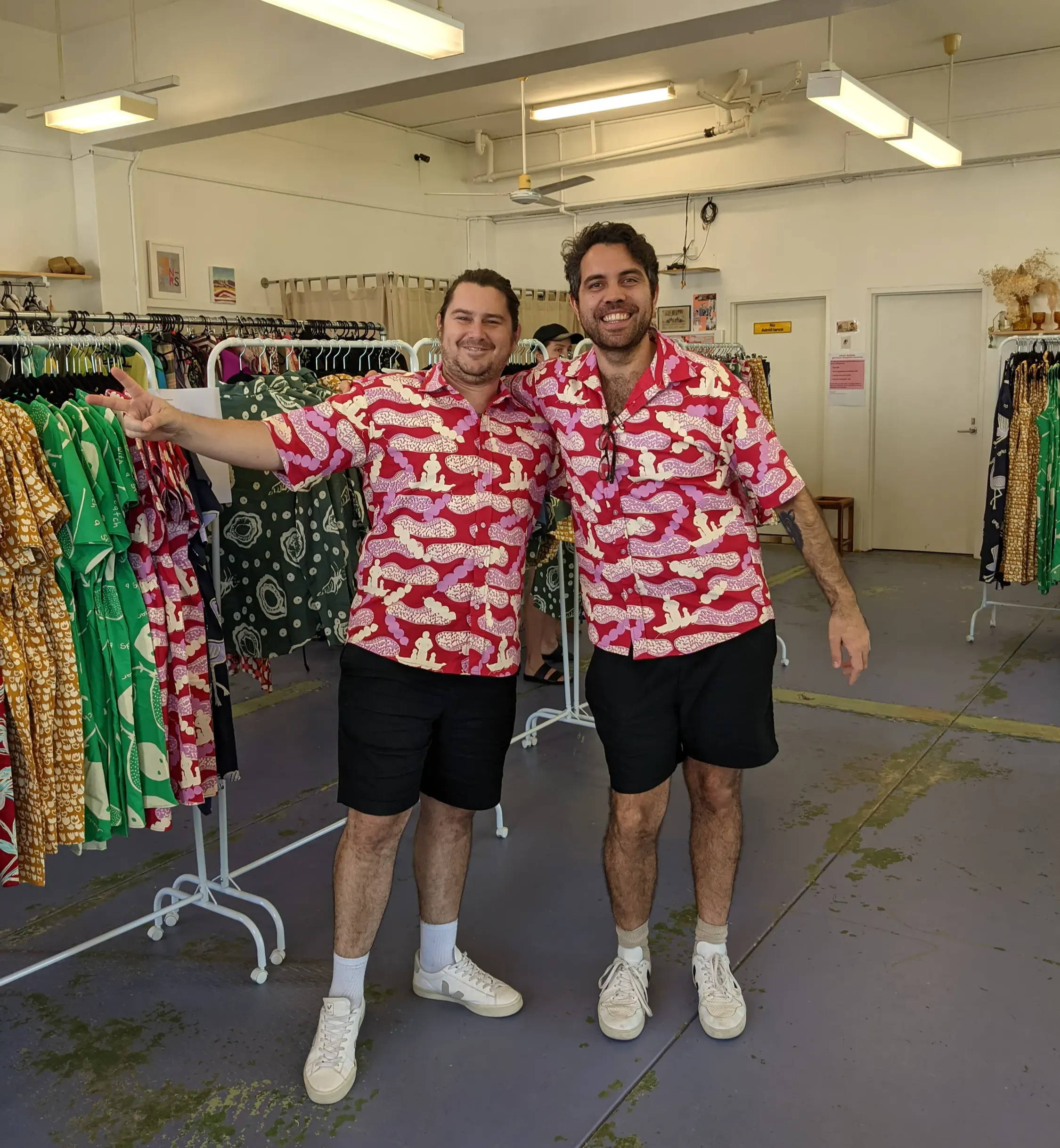 Maggie, Mabel, Laura, Troy, Linda Burnie MP, Chris - Sydney popup; and Troy and Chris in Darwin.
I've got three pop-ups under my belt
I've now taken part in three pop-ups and understand what it means to take the fleet of eight suitcases to the airport and manoeuvre them through the crowds, jam them into the hire car, set up, pack down and take the fleet home again (Maggie and Laura call it getting "pop-up fit"). Thank you to everyone in Brisbane, Sydney and Darwin for making these events so fun and joyful - they really are a celebration and they are definitely worth the effort that goes into pulling them off.
We're in the process of mapping out a few more pop-ups around the country - so keep an eye out as we'll be releasing some dates soon!
This business is so multifaceted
I now intimately understand how much goes into running a business of this nature and I take my hat off to Maggie and Laura for managing to keep all of the balls in the air for so long on their own. From artist liaison, to planning collections, to coordinating printing and manufacturing; not to mention driving sales, sending packages and providing responsive customer service - it's A LOT of work!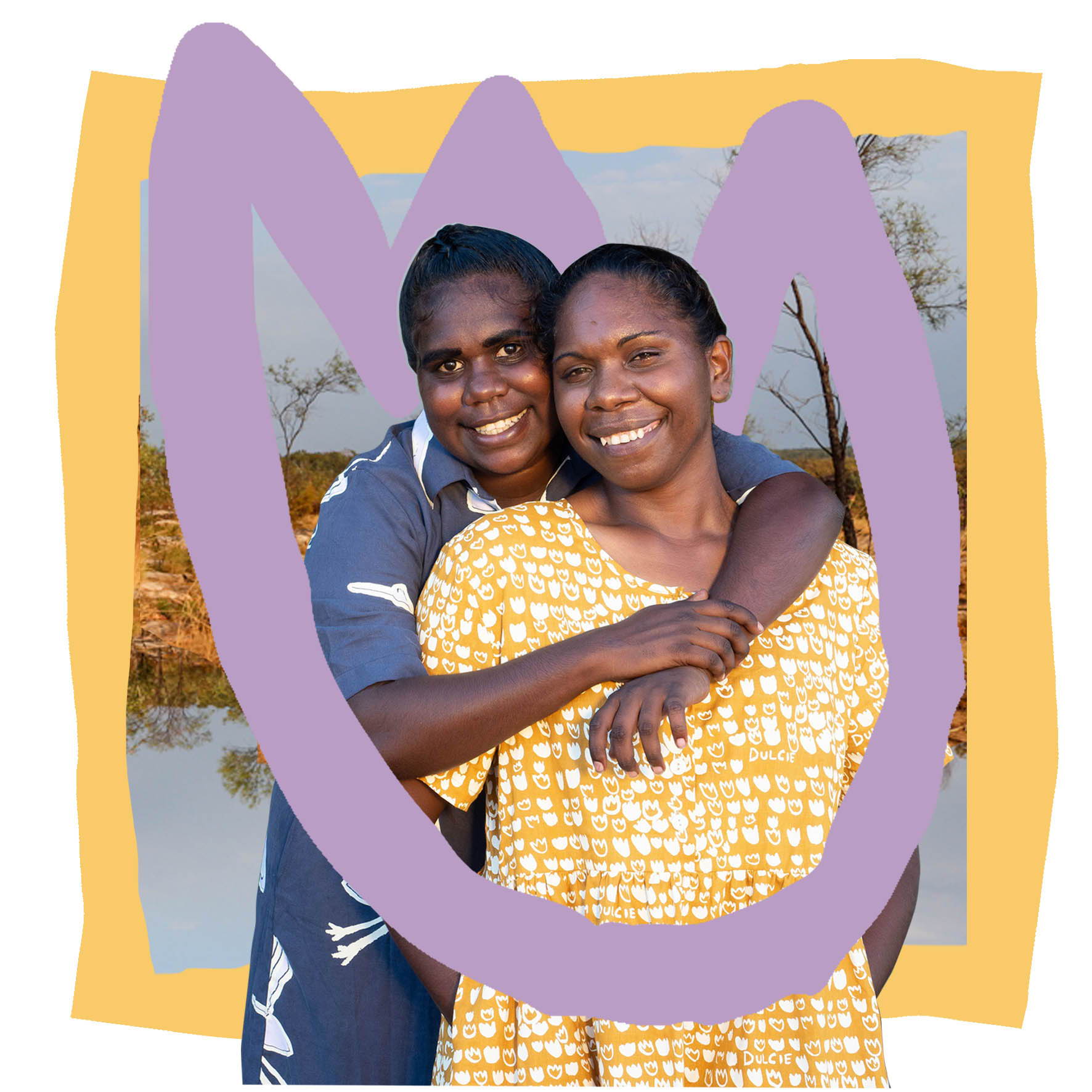 We've been walking the fine line of investing in new staff to share the load but also managing growing wage costs on very slim margins - it's a hustle for sure, but this business is so important and we're determined to keep investing ourselves in building this impactful brand.
This business has the power to change our country for the better
We have a long way to go in Australia in terms of acknowledging our history and embracing the First Peoples of this land. Magpie Goose is playing a hugely important role in this space. How fabulous is it that people are able to learn about incredible stories from places like Kalumburu, through buying and wearing these pieces. The clothes are powerful vessels that are fostering connection and celebration - this is what this country needs and this is what we will strive to deliver.
gaba nginda, maliya,
Troy