Neon Reef is a collection of unique designs from four Aboriginal artists across Tropical QLD! Just in time for summer, this collection is colourful and LOUD. Hand screen printed on a range of 100% linen + lightweight cotton; and ethically made in Australia.
Designs from Uncle Noel Blair tell stories of animals and totems from Jinibara country; Jason Murphy shares his story of contemporary Indigenous identity, Aunty Madge Bowen's artwork tells a heartfelt story of connection to Country, and Gertie Deeral tells us how to know the seafood is ready from the wattle flowering!
These are some favourite Magpie Goose prints from previous collections, reimagined in NEON REEF colour ways!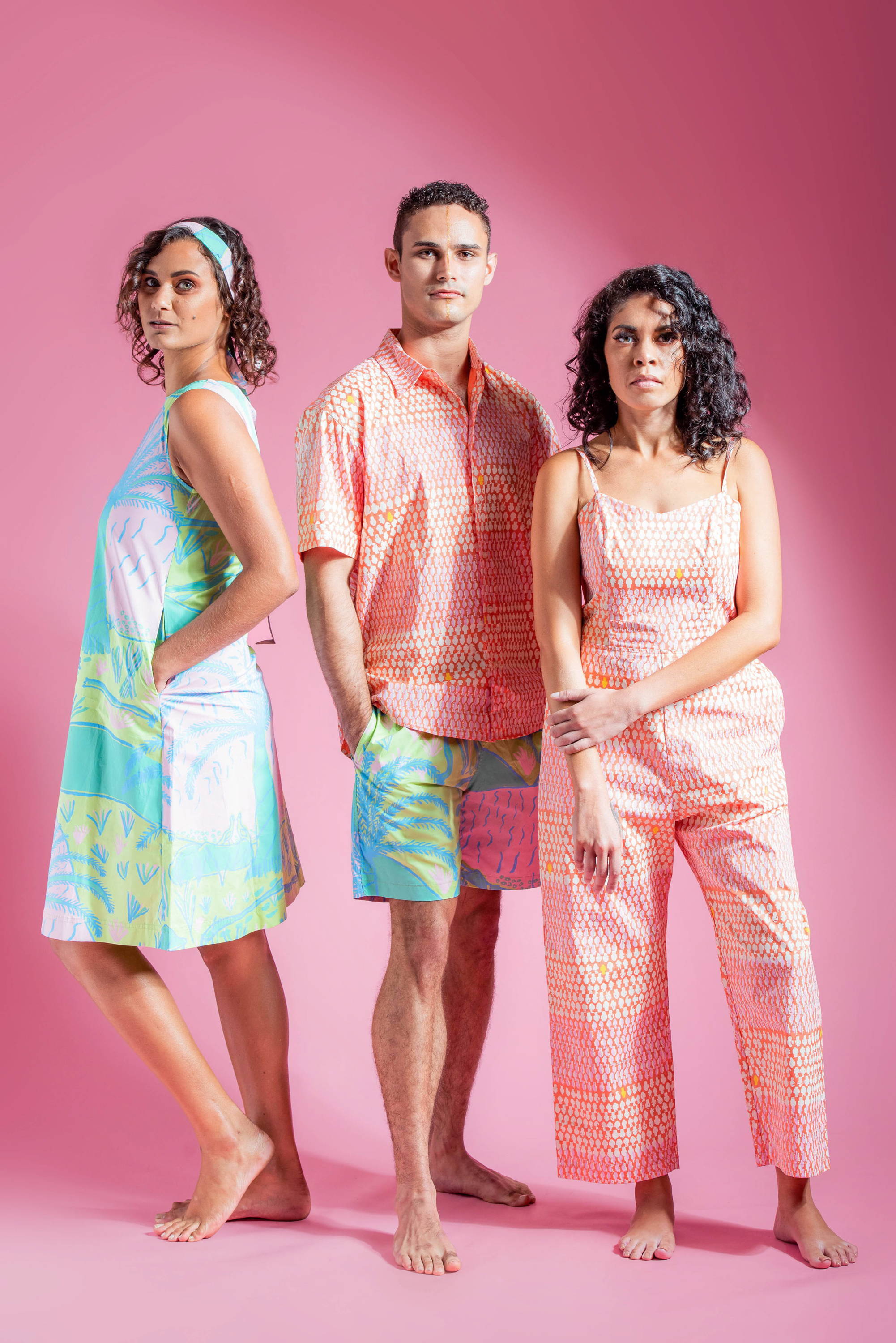 The collection was originally created to be launched in time for the Cairns Indigenous Art Fair in August 2021... this was rescheduled due to Covid, and then eventually went online! Let the record show that we did complete the planning + manufacturing of the collection in time!
Watch the full fashion show
here
, and the Magpie Goose segment below!
Check out Amanda + Troy yarning at the CIAF symposium
here
!
This is the first project we have delivered as the new Magpie Goose owner/directors - and we think it's a banger!
Photography by Veronica Sagredo, Blueclick Photography, 2021. Image courtesy of Cairns Indigenous Art Fair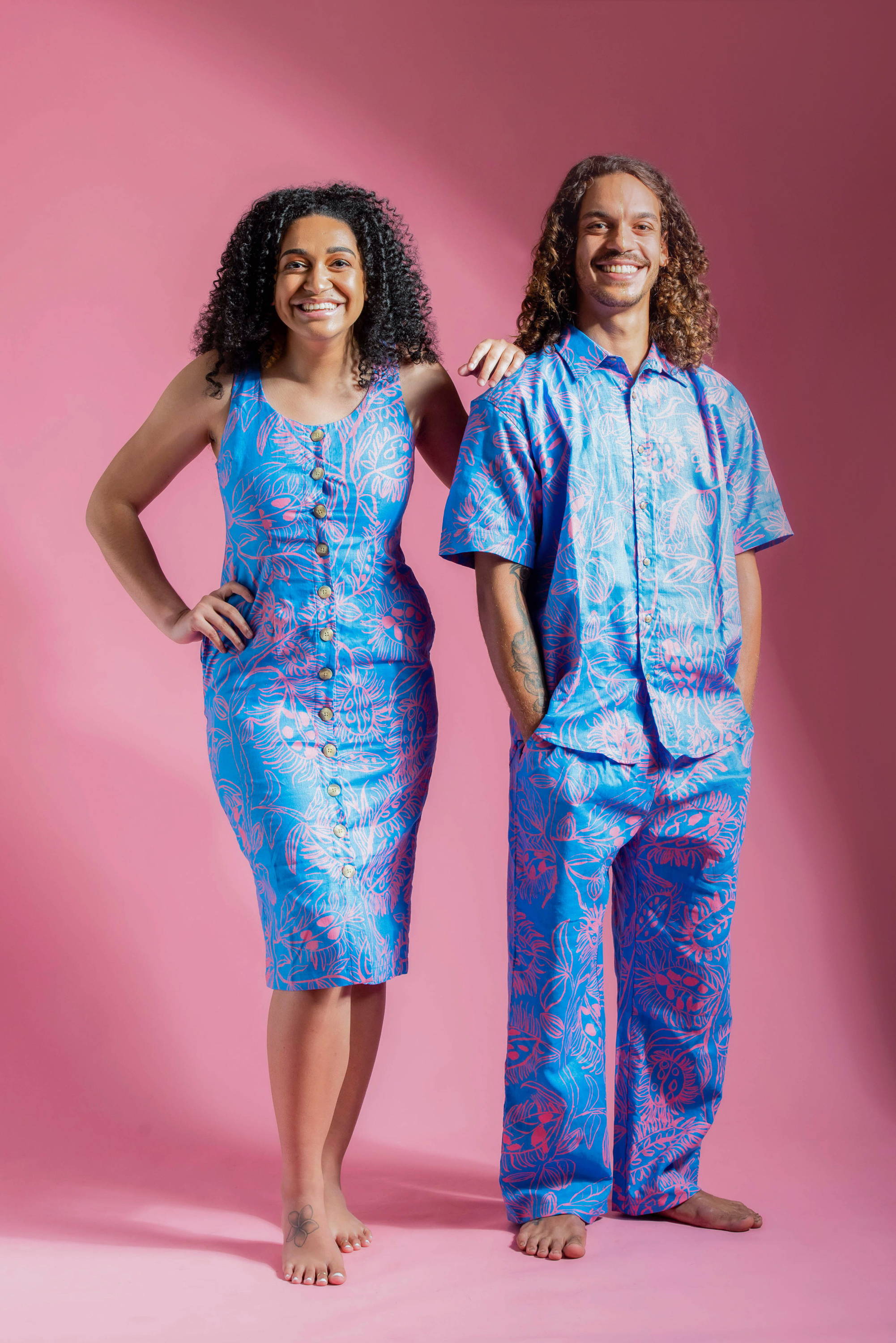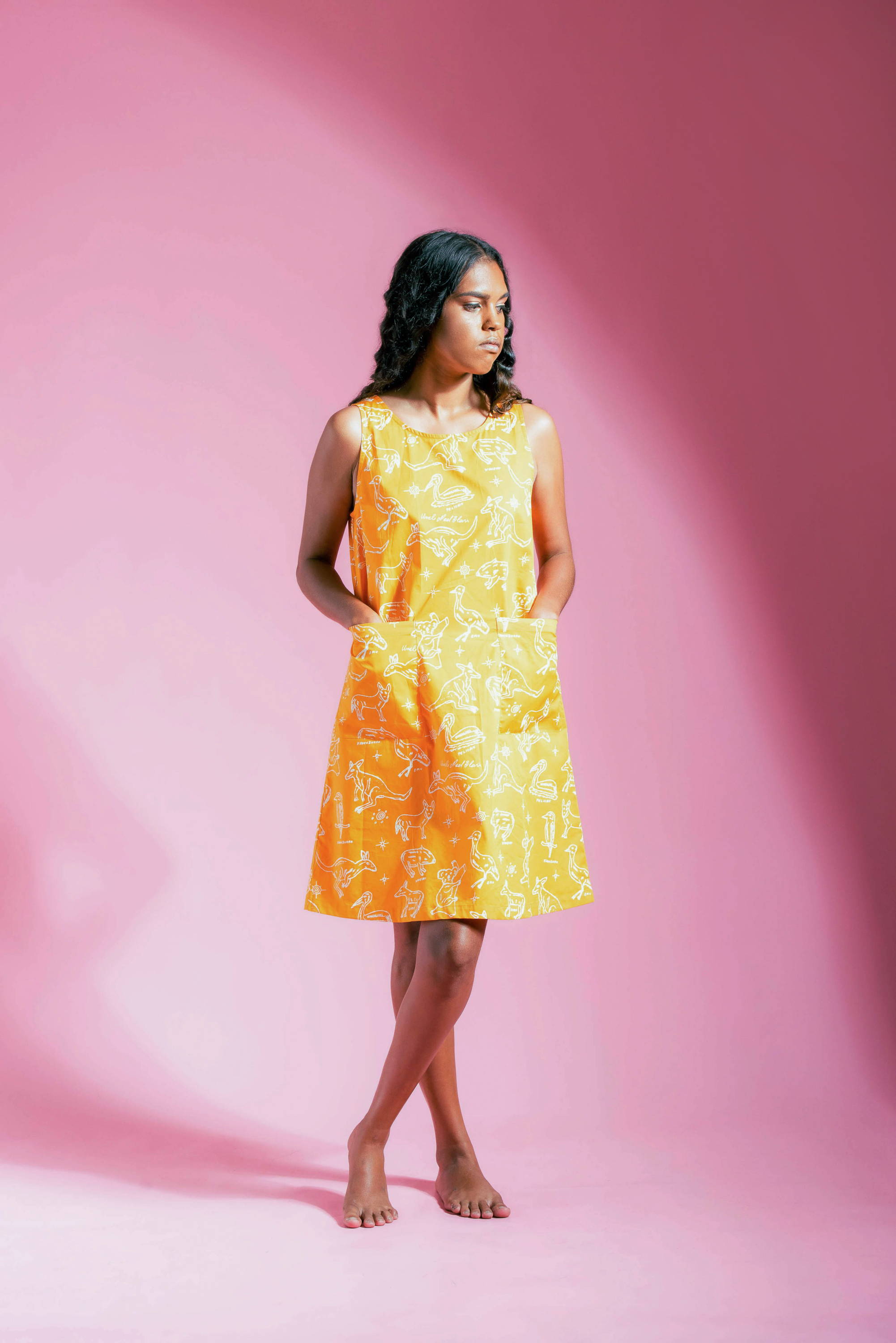 ---