Hello, Maggie here!
I've jumped on to tell you all about our recent trip to visit Sphinx (our manufacturing heroes!) in Sydney last month.
It was a real treat to see Tom and Hassan again (it had been over a year!) and introduce them to Troy and Chris (who had travelled down from Brisbane) and Belle, our new Production Manager (who hails from country Victoria).
I was able to interview Tom and Hassan about the early days and how they bravely took a chance on a small label trying to do something different! They backed us from the beginning and have championed us all the way. Check out the video - it's very lovely.
Hassan and Tom have been in business for over 34 years and have a very impressive operation. They took the new team on a tour of the premises, giving them a chance to see every step in the process:
The Office - where Tom prepares the digital files of the patterns for cutting, ensuring we are able to maximise the yield of all of our precious fabrics
The cutting table - where Tommy the master cutter does his work, cutting out all of the garment pieces
The sewing room - where Ti oversees a large team of sewing professionals, many of them working on different machines (eg. we saw the machine that puts the press studs on the rompers in action!)
The Quality Control station - where all items are quality checked and excess thread is removed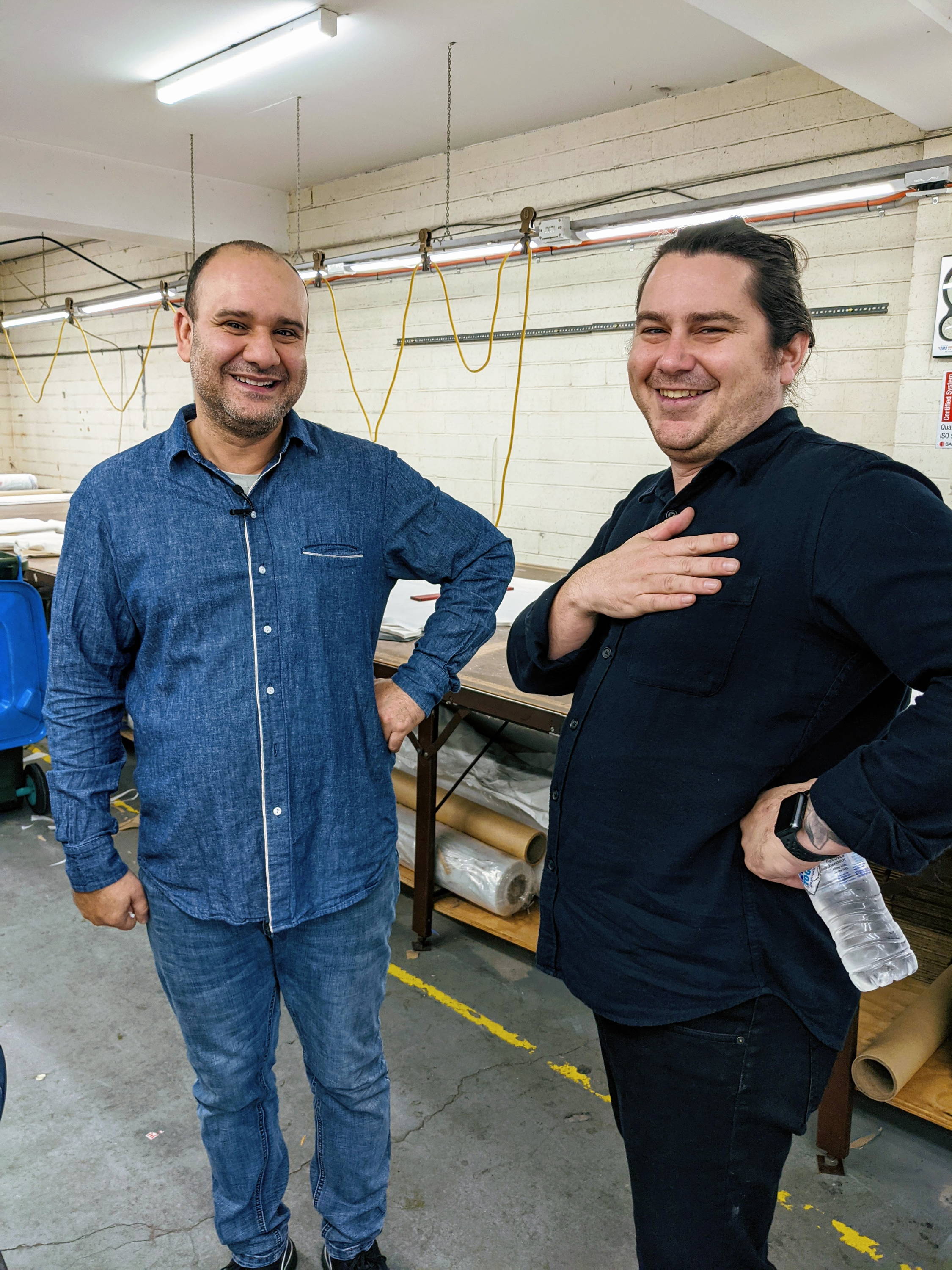 The Pressing area - where all of the items are ironed and pressed, so they are ready to be shipped.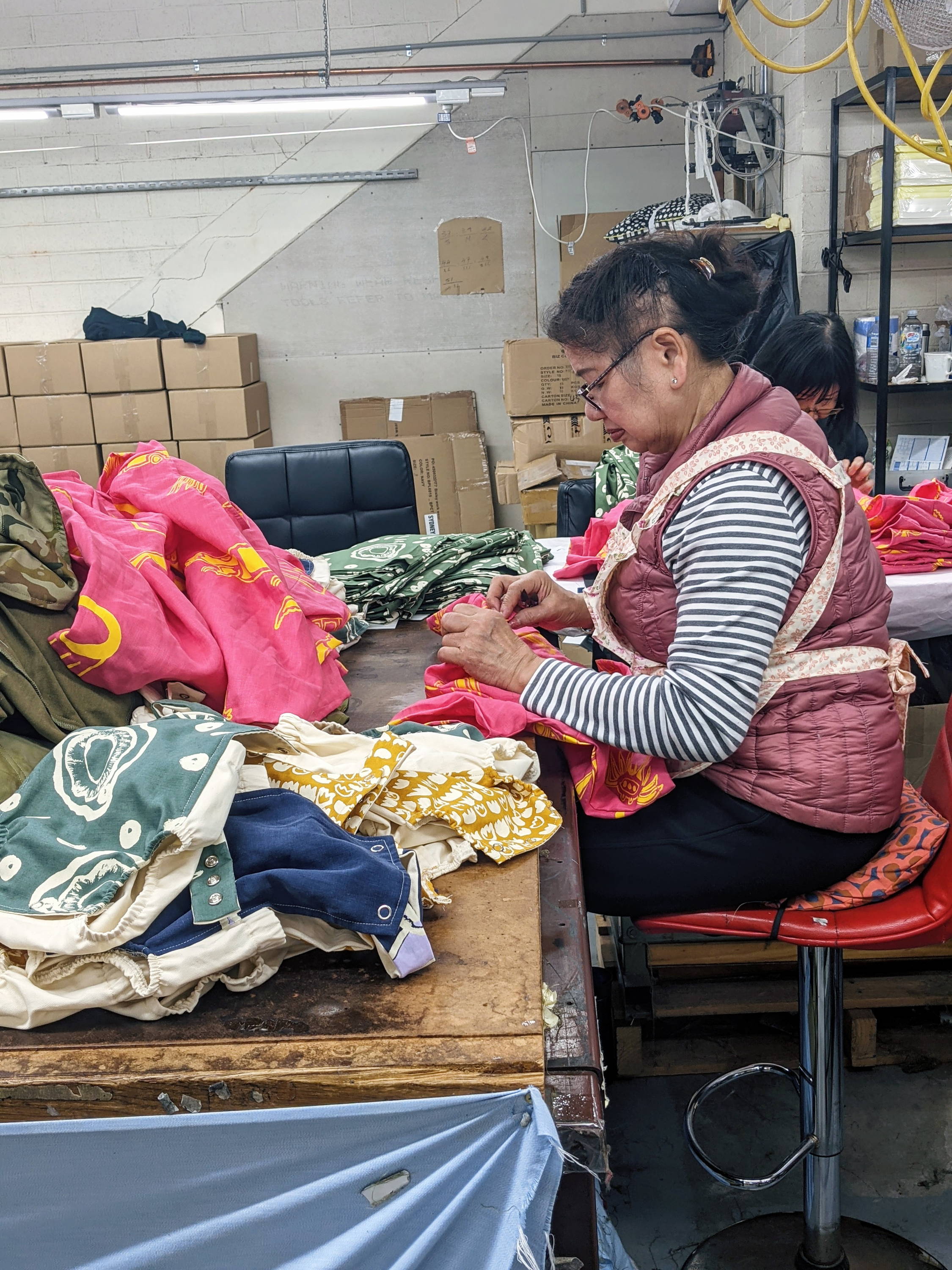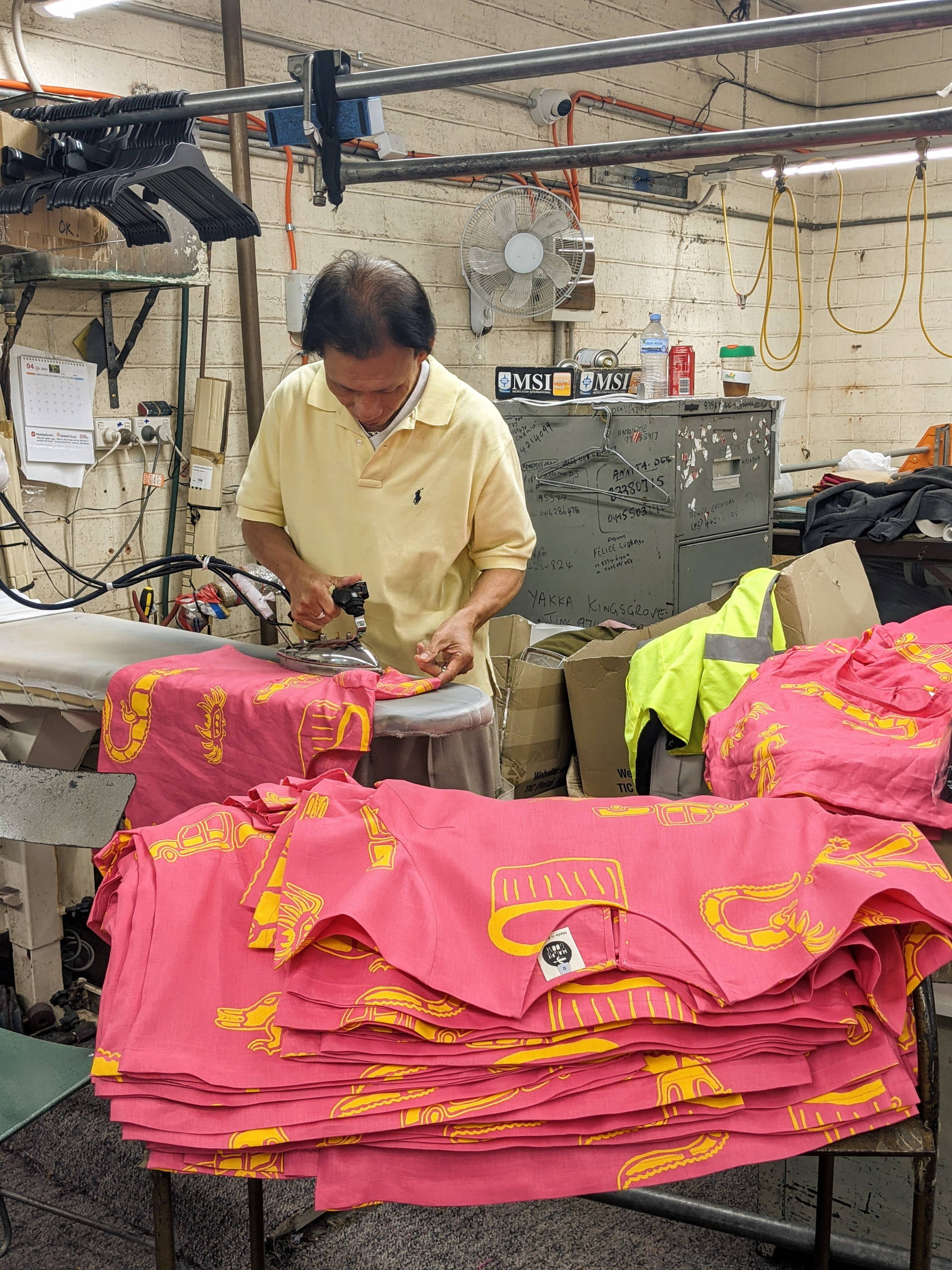 ---
Hassan and Tom have built a values driven business and put a lot of emphasis on strong relationships with their clients. This was exemplified by Hassan taking us all out for lunch to their favourite local restaurant and Tom (who is always flat out!) spending time to build strong relationships with the new team.
As Troy said "They run their business ethically, with heart and pride, and that is exactly how we do business at Magpie Goose".
For Laura and I, Hassan, Tom and the team became like extended family to us over the last five years, so it was really special to be able to introduce them to baby Mabel Quincy (who wasted no time in putting on one of the new rompers and joining in on the tour!), and to formally handover the Magpie Goose relationship to Troy and Amanda.
The story really is incredible - an immigrant family business that has defied the odds to stay in business even when most manufacturing went offshore. Who took a chance on two naive and determined women from the Northern Territory who wanted to showcase Aboriginal talent through wearable art. Who supported them to build a business that could do this sustainably (despite the incredibly high cost business model).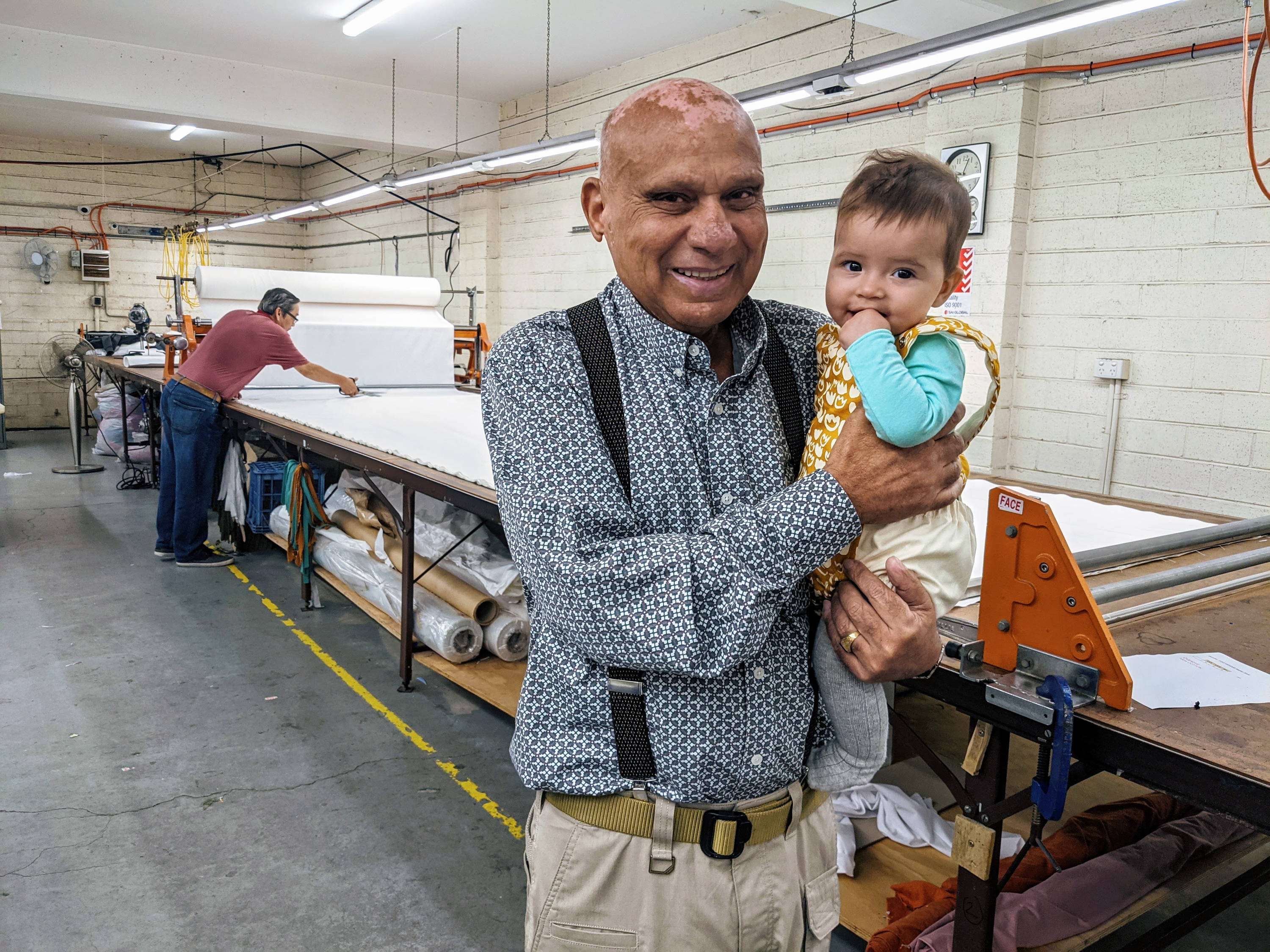 Who now embrace the opportunity to partner with the new leadership team to grow this business into an iconic Aboriginal owned Australian brand that changes the face of Australia, one garment at a time.
Thank you Sphinx Australia, we love you!
Maggie (on behalf of Team MG)