Landmark transition to Aboriginal Ownership for fashion label Magpie Goose
Magpie Goose has always been a brand determined to do things differently, and is now the first non-Indigenous company to transition to Indigenous ownership.
Co-founders of Australian label Magpie Goose Laura Egan and Maggie McGowan are proud to announce Brisbane-based Amanda Hayman and Troy Casey as the new Owner-Directors of this culturally rich brand.
"Magpie Goose is a socially conscious brand that we believe in," say Amanda and Troy, who have long been stockists of the brand at their collaborative retail store Open House in West End, Brisbane.
"It provides Aboriginal artists with ongoing economic opportunities, and connects the broader community with our people, our culture, and our stories.
"We commend Maggie and Laura for having the courage to be the first non-Indigenous company to transition to Indigenous ownership. This is a momentous occasion, a timely and important step for industry to affirm the capabilities of black businesses, particularly those that involve Indigenous Cultural and Intellectual Property (ICIP)."
---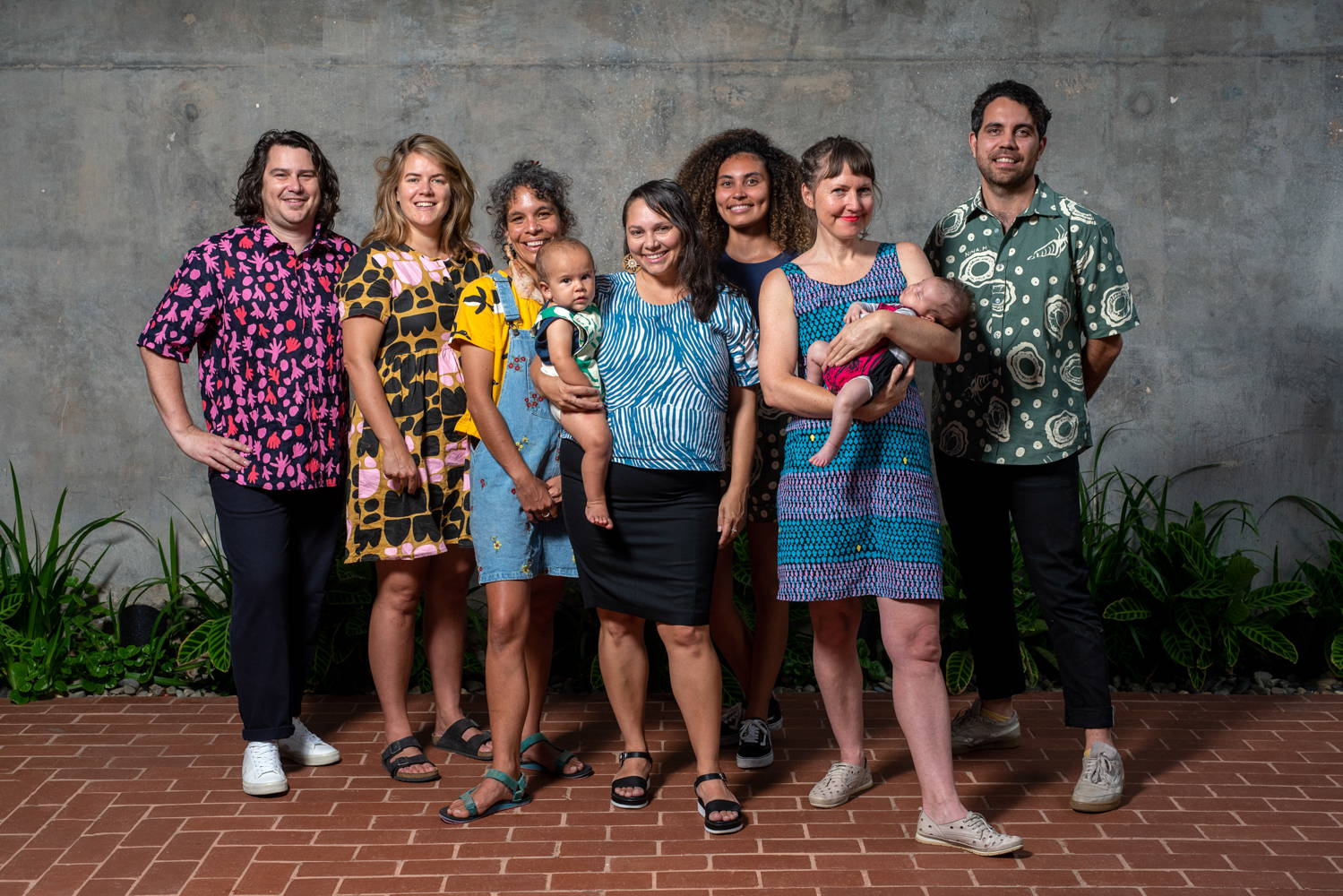 ---
Having just welcomed a new baby, Maggie and Laura are looking forward to taking a step back, and are excited to continue working with Magpie Goose as the brand enters a new phase of growth and creativity.
Laura reflects on the last five years of growing the brand as a privilege, having had the opportunity to showcase Australia's unique stories in the form of wearable art.
"We poured everything we had into creating a platform to showcase the immense talent that exists in remote Aboriginal communities," says Laura.
Central to this transition is that Magpie Goose will continue to operate as a social enterprise, with profits continuing to be reinvested into the business to support the achievement of its mission.
"We have always seen ourselves as stewards of the brand, and believe that Troy and Amanda are really well placed to lead this next phase of the Magpie Goose journey," says Maggie.
Troy and Amanda's first steps as Owner/Directors has been to appoint three Aboriginal and Torres Strait Islander employees, announcing Christopher Bassi as General Manager, Perry Mooney and Elisa Carmichael in Sales and Customer Service roles.
Contacts:
Amanda Hayman: 0419 130 084 – amanda@magpiegoose.com
Laura Egan: 0406 351 508 – laura@magpiegoose.com
About the brand:
Magpie Goose partners with independent Aboriginal artists and art centres to develop textile designs, which are then licensed. Artists are paid a royalty for every metre of fabric printed. The designs are screenprinted onto fabric at Publisher Textiles in Sydney, and are also manufactured into clothing in Sydney. The story of each unique piece is then showcased by Aboriginal models in communities where possible, and sold online and at pop ups around Australia.