Hi everyone - Amanda here!
We are very excited to start sharing the second drop of our Kalumburu collection!
You might have glimpsed photos of the fabulous croc farm design on a bright and fun pink linen! This was a hit when we brought it out at our Darwin pop up - very fitting to launch it on Larrakia country, where there are crocs aplenty!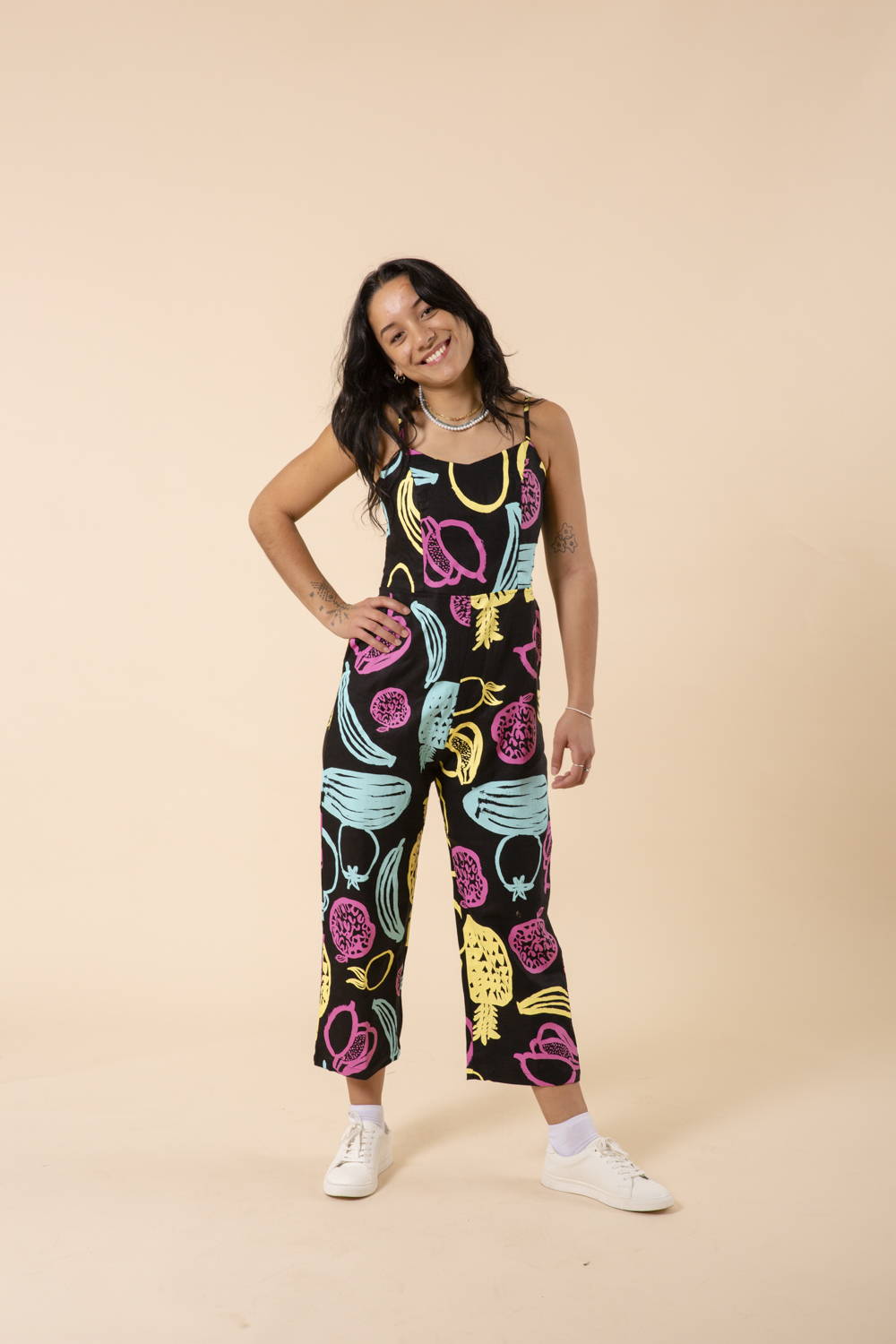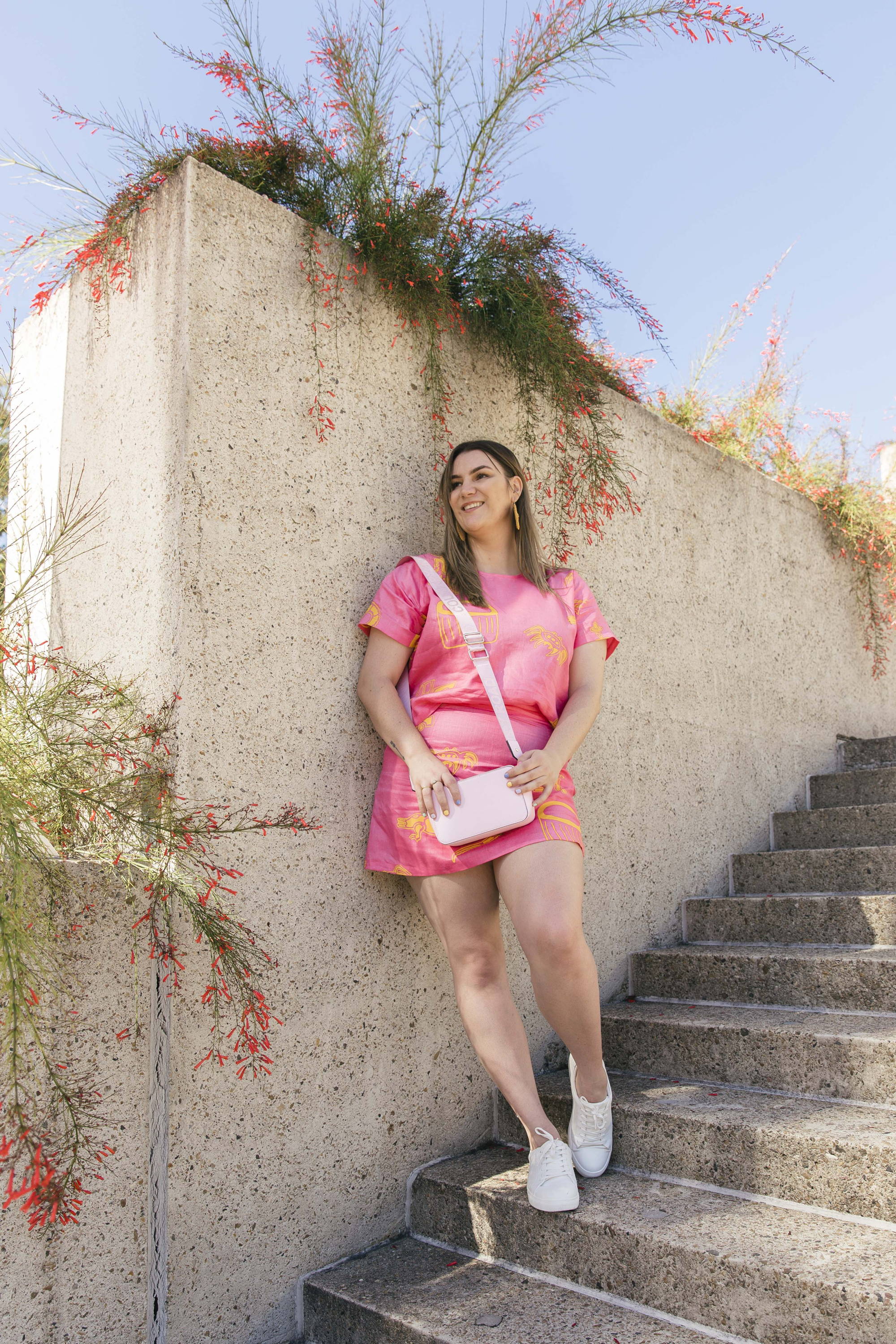 And the neon pastel Mission Fruits print on black linen - a story about the mission garden going wild and providing tropical fruits for community members for many years to follow!
Today we're excited to share some of our final prints from this collection - Hunting tools by Sally Anne Milgin and Boab nuts by Jacinta Undalghumen. Still to come is the much loved Sister Scholly on a quad bike by Nina Maraltadj...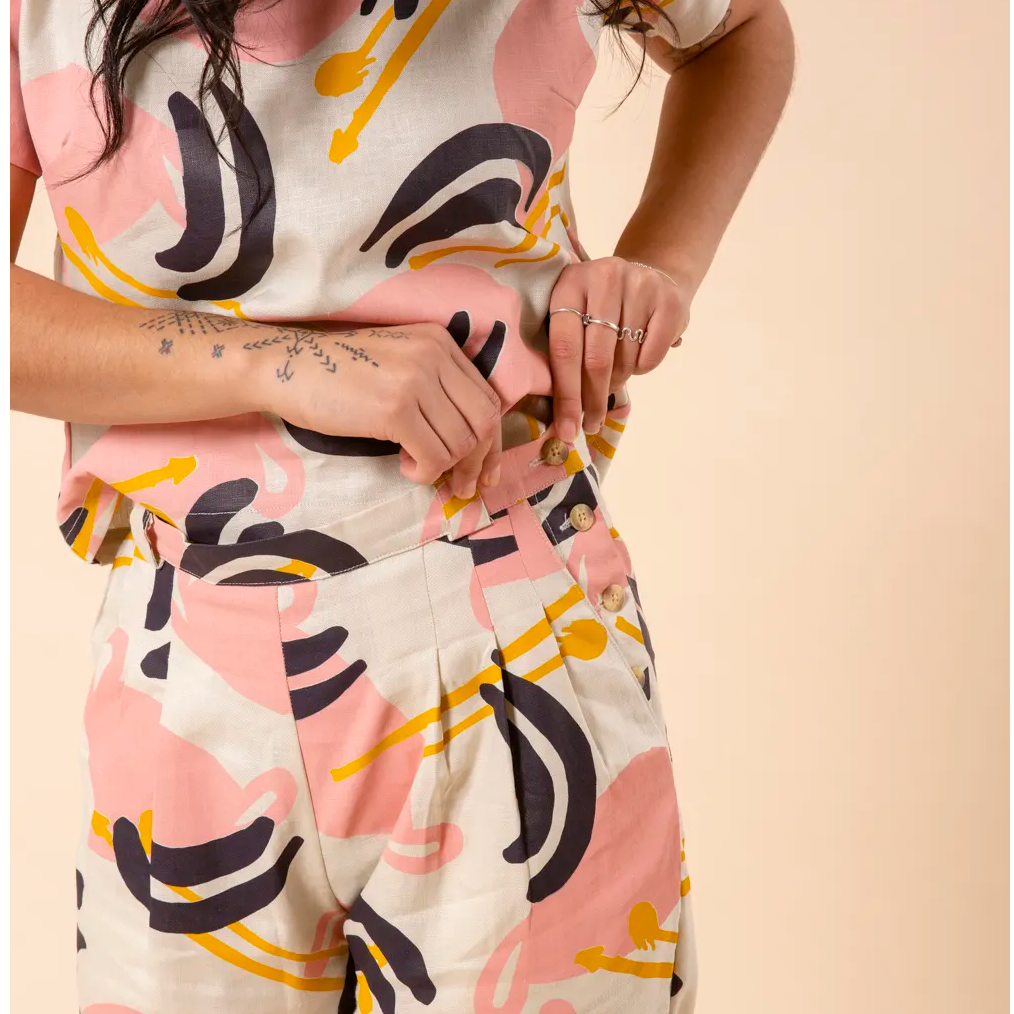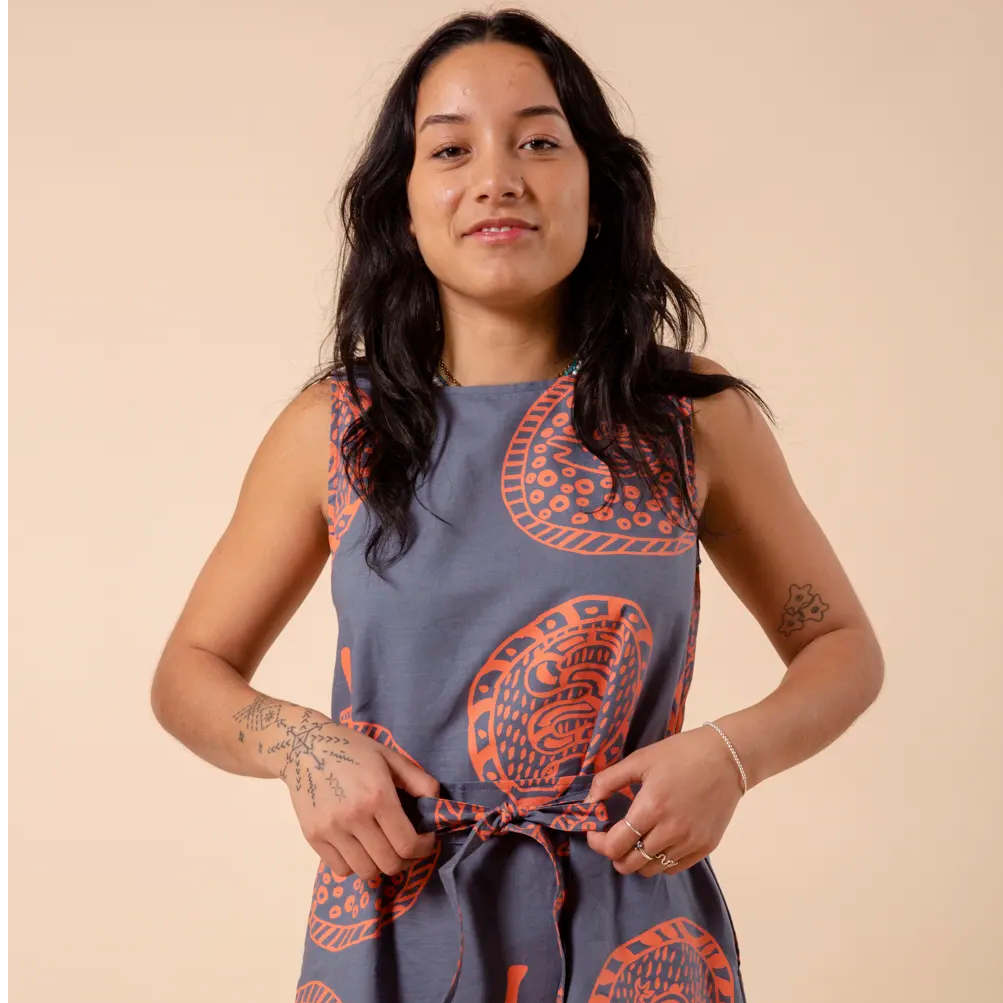 I have absolutely loved learning about all of the stories behind these prints.
We are proud to provide these artists and storytellers a platform to share these rich narratives, and to ensure they receive substantial licensing payments in return for their generosity in letting us feature their designs.
At its conclusion, our Kalumburu collection will have enabled us to channel over $80,000 (!!!) into the hands of these remote artists.
This is what this business is all about. This is why we believe in this business. The impact it is creating is immense.
For the artists. For us, the wearers of these beautiful clothes. And for our country, as these stories get elevated and we start to build a deeper understanding of our nation's history through diverse Aboriginal voices. We need to keep hearing these stories.
Thanks for being a part of this celebration.
- Amanda (on behalf of team MG)
P.s. meet some of the artists- Cissy + Sally-Anne, and shop the new prints below!
---
---
---
---