IKUNTJI ARTISTS - COLLABORATORS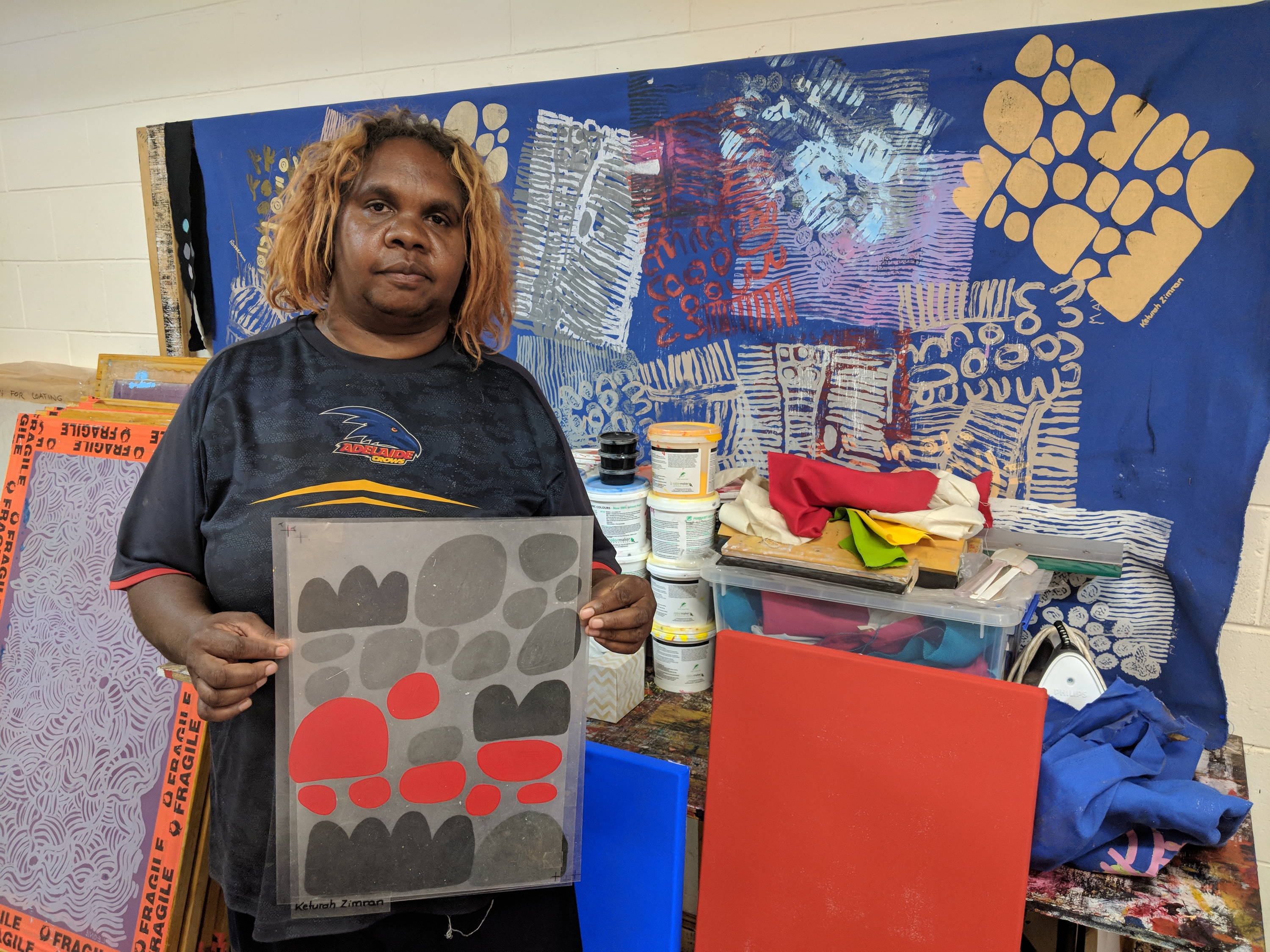 Ikuntji Artists is located in Haasts Bluff community, which is 230km west of Alice Springs, in the West MacDonnell Ranges. Ikuntji Artists was the first art centre established for women of the Western Desert art movement. Women had been painting in the Haasts Bluff aged care facility since the 1980s, and had often assisted and learnt from their husbands and fathers who were part of the Papunya Tula acrylic painting art movement.
What was initially set up (in 1992) as a women's centre, to provide meals for old people and children in the community, became incorporated as Ikuntji Artists in 2005. After a series of workshops for printing designs on t'shirts, artists began to also produce acrylic paintings on linen and paper, which quickly gained the attention of the Australian and international art world.
Today Ikuntji Artists are represented in many national and international galleries and institutions. Their art is famous for bold colour choice, decisive brush strokes and a long legacy of internationally renowned artists.
---
---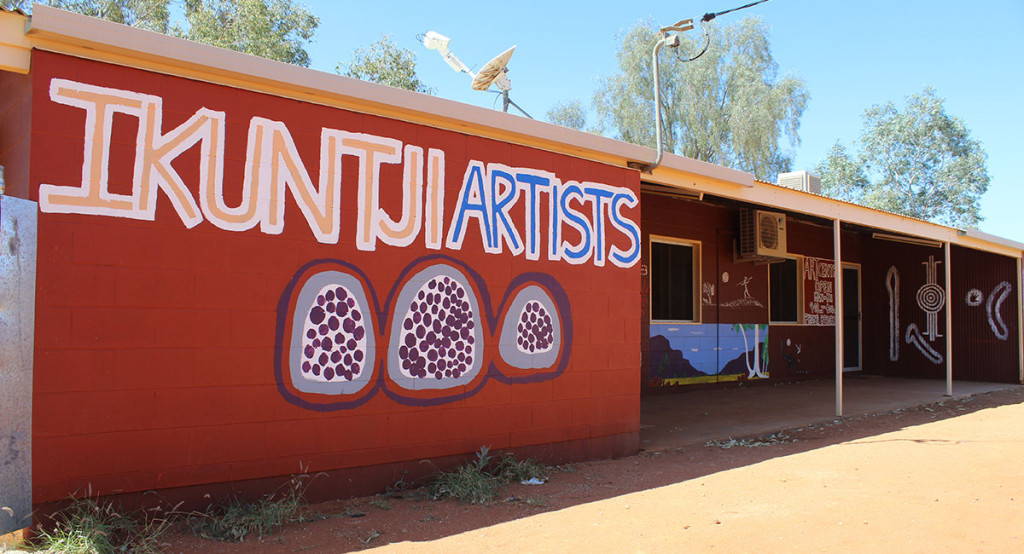 Ikuntji Artists art centre in Haasts Bluff. Photo - Ikuntji Artists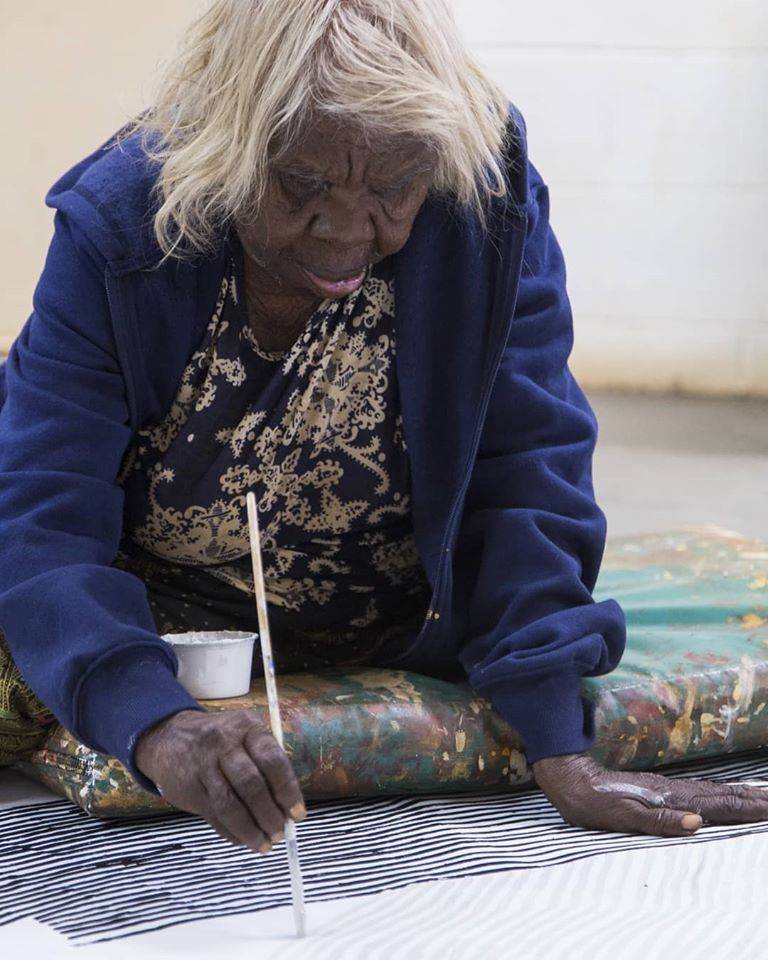 Ikuntji artist Eunice Napanangka Jack working her magic.
Photo - Tobias Titz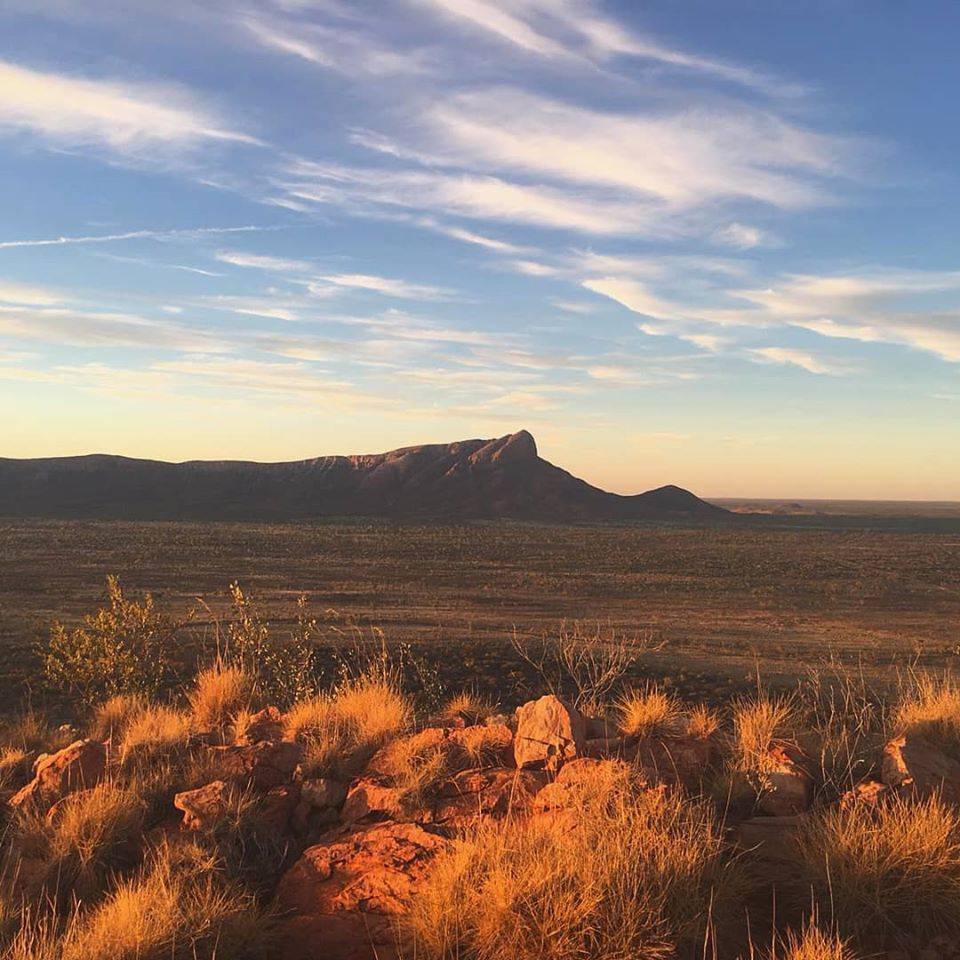 The beautiful West MacDonnell Ranges that surround Haasts Bluff and Ikuntji Artists. Photo - Ikuntji Artists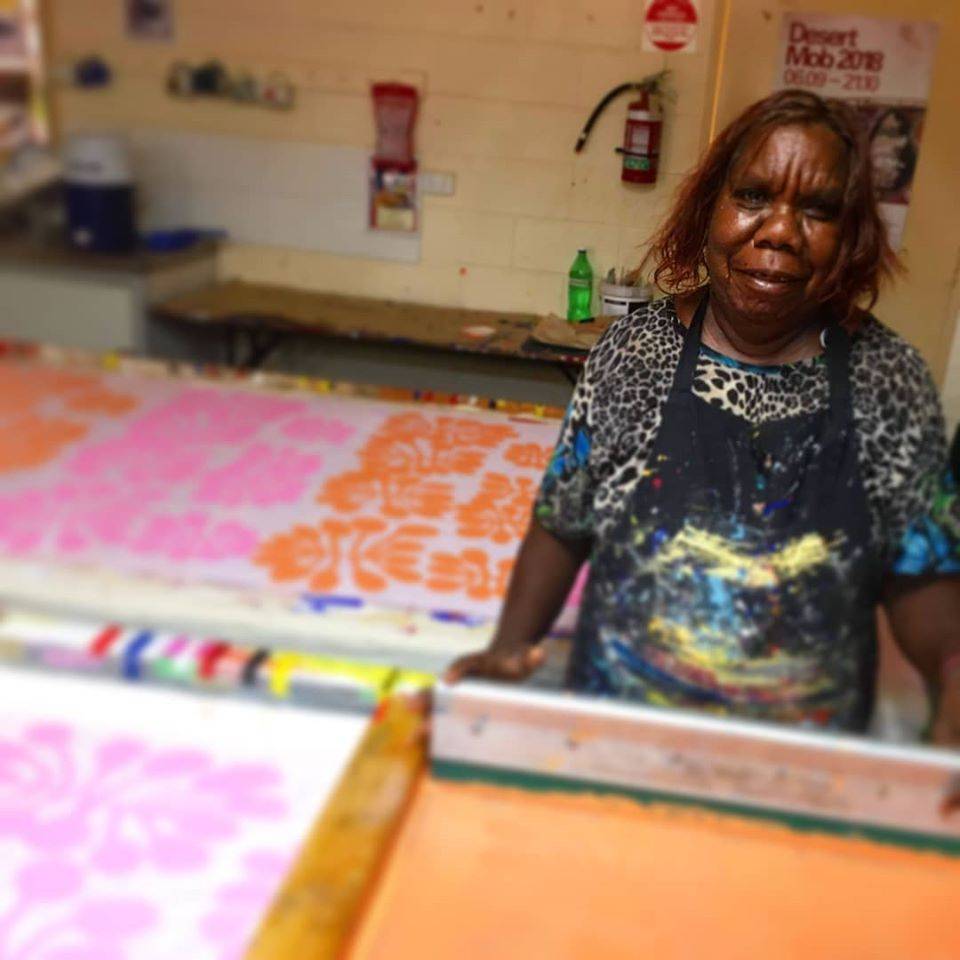 Local arts worker Kelly Dixon in the studio doing some printing! Photo - Ikuntji Artists
---
Ikuntji x Magpie Goose collection was shown at the Darwin Aboriginal Art Fair Foundation fashion show in Darwin, December 2020 and Melbourne Jan 2021.